Equities opened lower on US Treasury yield curve inversion
Asia Market Update: Equities opened lower on US Treasury yield curve inversion, global growth concerns seen after recently released China production data
General Trend:
- Markets later pare losses: Shanghai Property index erased declines on signs of slowing momentum in the housing market, yuan also fixed stronger for 2nd straight session; Nikkei Futures pare losses, Yen weakens vs Aussie after gains in the Japanese currency on Wed and better Australian employment data.
Hang Seng rebounds from opening losses amid fewer protest-related headlines seen vs recent sessions, China Unicom rises over 5% post earnings
- Shanghai IT index drops after gains seen on Wednesday, ZTE declines over 3%
- Lenovo and Tencent decline in HK post earnings ; Alibaba is expected to report quarterly earnings later today
- Japanese banks weighed down by lower government bond yields
- Trade sensitive Marine/Transportation and Iron/Steel sectors also decline, in addition to tech.
- ASX 200 index declines on weakness in the Energy, Resources and Financial sectors.
- Australian corporate earnings remain in focus, telecom Telstra declines after guiding its FY20 results lower y/y
- Analysts continue to call for RBA rate cuts despite jobs data, spare capacity concerns persist
- Asian government bond yields track recent declines in US Treasury yields amid focus on growth concerns
- During Asian session, the US 30-yr Treasury yield traded at record low
- On Wed the US Treasury yield curve inverted for the first time since 2007
- Japan 10-yr JGB yield remains below -0.20% ahead of Friday's BoJ bond purchase operation
- China has continued to fix the yuan stronger after recent move by Trump to delay certain tariffs
- China PBOC conducted MLF operation which more than offset maturing funds
- China's Commerce Ministry (MOFCOM) sometimes holds its weekly press conferences on Thursdays (normally during European morning)
Headlines/Economic Data
Australia/New Zealand
- ASX 200 opened -0.8%
- (AU) AUSTRALIA JULY EMPLOYMENT CHANGE: +41.1K V +14.0KE; UNEMPLOYMENT RATE: 5.2% V 5.2%E
- QBE.AU Reports H1 Net $531M v $392M y/y; Op Rev $7.2B v $7.3B y/y
- TLS.AU Reports FY19 (A$) Net 2.15B v 3.56B y/y, adj EBITDA 9.4B v 10.1B y/y, Rev 27.8B v 26.0B y/y
- WPL.AU Reports H1 Net $419.0M v $541M y/y; Rev $2.26B v $2.39B y/y; Affirms FY production
- (AU) AUSTRALIA AUG CONSUMER INFLATION EXPECTATION: 3.5% V 3.2% PRIOR
- (AU) Reserve Bank of Australia (RBA) Dep Gov Debelle: Trade disputes a major longer term risk for Australia; key domestic risk for some time has been the outlook for consumption - Keynote Address at the 14th Annual Risk Australia Conference
Japan
- Nikkei 225 opened -1.6%
- (JP) Japan Economy Min Motegi: Domestic economy continues moderate expansion; Planning trade talks with Lighthizer Aug 21-22 in Washington DC
- (JP) Japan Fin Min Aso: Re-thinking export control is from a national security perspective
- (JP) Japan Trade Min Seko: See little impact on Japan's economy due to South Korea preferred trade list removal
- (JP) Japan June Final Industrial Production M/M: -3.3% v -3.6% prelim; Y/Y: -3.8% v -4.1% prelim;Capacity Utilization: -2.6% v +1.7% prior
- (JP) Japan MoF sells ¥1.565T v ¥1.9T prior in 0.1% coupon 5-year JGB: avg yield: -0.314% v -0.233% prior, bid to cover: 4.68x v 4.34x prior
Korea
- Kospi closed for holiday
- (KR) North Korea and US have not had substantive negotiations since June – press
- (KR) South Korea President Moon: North Korea and US are exploring working level talks ahead of 3rd summit
China/Hong Kong
- Hang Seng opened -1.4%; Shanghai Composite opened -1.7%
- (CN) CHINA JULY NEW HOME PRICES M/M: 0.6% V 0.7% PRIOR; Y/Y: 9.7% V 10.7% PRIOR
- (CN) China PBoC sets yuan reference rate: 7.0268 v 7.0312 prior (2nd straight stronger yuan fixing)
- (CN) China PBoC Open Market Operation (OMO): Injects CNY30B in 7-day reverse repos v Injects CNY100B prior
- (CN) CHINA PBOC CONDUCTS CNY400B V CNY383B MATURING TODAY IN 1-YEAR MEDIUM TERM LENDING FACILITY (MLF) AT 3.3% V 3.3% PRIOR
- (CN) Pres Trump reportedly is resisting pressure from White House aides to support Hong Kong pro-democracy protesters – Politico
- (CN) China govt reportedly has limited gold imports over the past three months; H1 gold imports totaled 575t v 883 y/y according to customs report - press
- (US) President Trump: "Good things were stated on the call with China the other day. They are eating the Tariffs with the devaluation of their currency and "pouring" money into their system. The American consumer is fine with or without the September date, but much good will come from the short.....deferral to December. It actually helps China more than us, but will be reciprocated. Millions of jobs are being lost in China to other non-Tariffed countries. Thousands of companies are leaving. Of course China wants to make a deal. Let them work humanely with Hong Kong first!" - tweet
- (CN) China Govt Advisers: Unrest in Hong Kong does not yet warrant direct intervention by China, despite hardening public sentiment and calls for tougher action in mainland China, risk to damaging relations overseas too high currently - SCMP
- Tencent, 700.HK Reports Q2 (CNY) Adj Net 23.5B v 21.1Be, Op 27.5B v 21.8B y/y, Rev 88.2B v 93.4Be
- China Unicom, 762.HK Reports H1 (CNY) Net 6.9B v 5.9B y/y, Rev 145.0B v 149.1B y/y; does not propose interim dividend
Other
- (BR) Brazil Central Bank Spokesman: Central bank's spot dollar sales will be the first since Feb 2009
North America
- (US) Pres Trump: Tariff delay helps China more than us; good things were stated on the call with China the other day; China is eating tariffs with currency devaluation; let China work humanely with Hong Kong before trade deal
- (US) Commerce Sec Ross: there was no quid pro quo on China tariff announcement yesterday; China delegation has not confirmed date regarding Sept visit to DC - CNBC
- (BR) Brazil Central Bank Spokesman: To sell up to $550M daily in spot market along with reverse swaps of the same value during Aug 21-29; Central bank's spot dollar sales will be the first since Feb 2009
Europe
- (UK) Labour party leader Corbyn said to issue letter to opposition parties urging support in toppling PM Johnson - financial press
- (DE) German Chancellor Merkel: Want a Brexit that results in a close partnership with EU members
- (UK) Oil tanker seized by Iran to be released on Thursday - UK Press
Levels as of 1:20 ET
- Nikkei 225, -1.4%, ASX 200 -2.8%, Hang Seng flat; Shanghai Composite -0.7%; Kospi closed
- Equity Futures: S&P500 +0.5%; Nasdaq100 +0.5%, Dax +0.9%; FTSE100 +0.2%
- EUR 1.1148-1.1134 ; JPY 106.03-105.72 ; AUD 0.6788-0.6745 ;NZD 0.6460-0.6431
- Gold +0.2% at $1,531/oz; Crude Oil -0.6% at $54.91/brl; Copper +0.2% at $2.596/lb
All information provided by Trade The News (a product of Trade The News, Inc. "referred to as TTN hereafter") is for informational purposes only. Information provided is not meant as investment advice nor is it a recommendation to Buy or Sell securities. Although information is taken from sources deemed reliable, no guarantees or assurances can be made to the accuracy of any information provided. 1. Information can be inaccurate and/or incomplete 2. Information can be mistakenly re-released or be delayed, 3. Information may be incorrect, misread, misinterpreted or misunderstood 4. Human error is a business risk you are willing to assume 5. Technology can crash or be interrupted without notice 6. Trading decisions are the responsibility of traders, not those providing additional information. Trade The News is not liable (financial and/or non-financial) for any losses that may arise from any information provided by TTN. Trading securities involves a high degree of risk, and financial losses can and do occur on a regular basis and are part of the risk of trading and investing.
Analysis feed
---
Latest Forex Analysis
The US Dollar Index (DXY), which gauges the buck vs. a bundle of its main rivals, is now accelerating the downside and threatens to test the key support at 98.00 the figure.
US Dollar Index News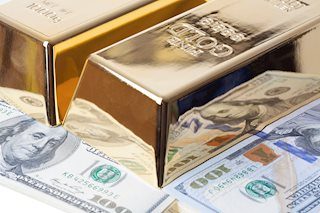 With the geopolitical tension concerning Hong Kong and Iran crossing wires, optimism surrounding the US-CN trade deal seems to fail in luring the Gold sellers. As a result, Gold takes rounds to $1,468 during early Asia.
Gold News
---