Interested in joining this webinar right now?
The service is free of charge for no less than three months. Follow these simple instructions and get up to speed with these fast-moving markets.
1 - Register as a user by clicking at the Subscribe now button in this page.
2 - Fill the form. You will be asked to enter your credit card details, but do not worry, you will not be charged until the free period concludes, after three months. You can unsubscribe anytime.
4 - Navigate to the video/shows schedule and click on the event you are interested in.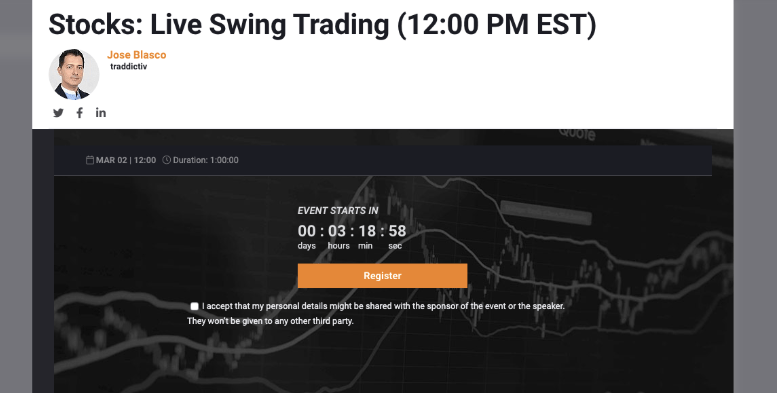 5 - Click on the register button to be notified a few minutes before the webinar starts.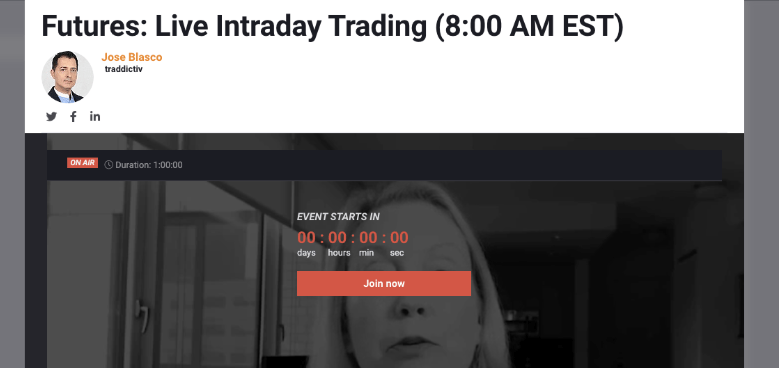 6 - When the event is live, the "Register" button will change to "Join now". Click it to join the session.
7 - You will be redirected to the webinars software platform Webex.
Important: Once in Webex platform to attend a Live Premium webinar, the password is always 1234pw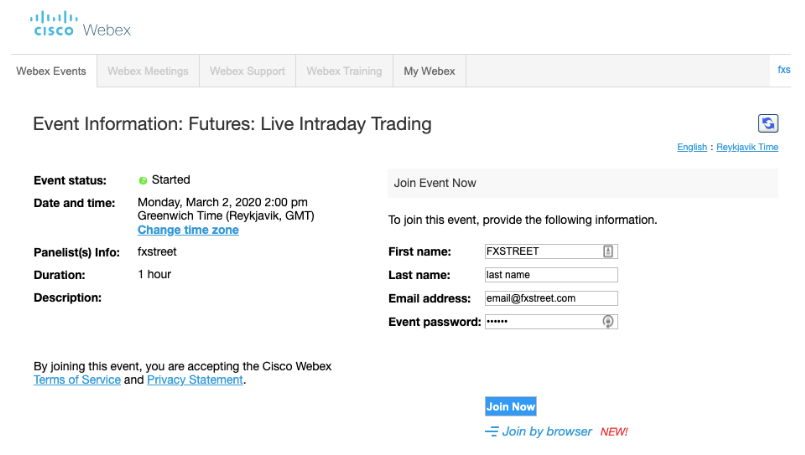 You will need a plugin to launch the platform. If it's not already installed you will be asked to do so. Just follow the easy instructions on the screen.
8 - Welcome to the Live Premium session!
9 - If you could not make it to the live sessions, you can find our recorded sessions here.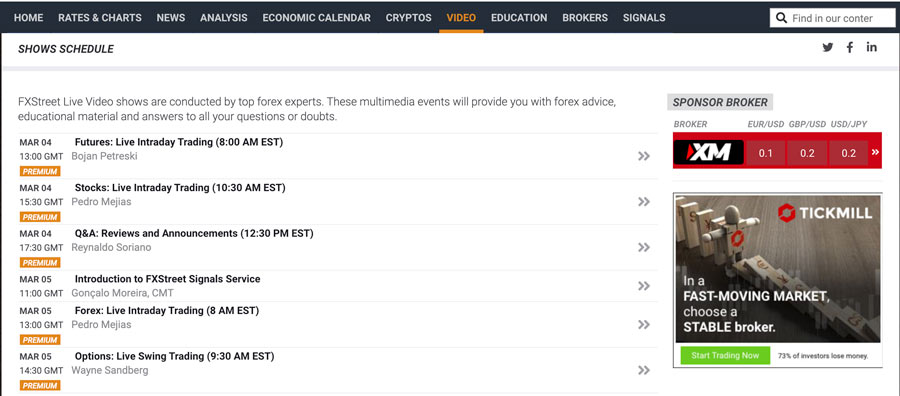 10- Surf the schedule and select the video you want to watch.
11- You will be asked to log in to FXStreet.
12- Enjoy your learning!
If you still have any doubts on how to access this exclusive service for OTA students, please do not hesitate to contact us.
---