What style suits me best for forex trading
Finding a trading style that works for you and suits you as an individual trader is important in trading any market, not just Forex. Success is seldom found in trading by copying 100% what someone else does, and not going through the process of understanding what trading style suits you best. The reason for this is that there are many variables that go into a trading methodology and style, to name a few:
How much time do you have in a given day/week/month to trade? And when are you available to trade?

How much capital do you have and how do you feel about risk?

What is your experience and what kind of approach makes sense to you?

What markets are you trading?

What are your goals?

Where are you in the world and what is the regulation?
The answers to these questions will be different for most traders, and therefore their style and approach will also need to be different. If you trade a style that works for someone who has 2 hours a day to trade at the start of each day, and you only have 30 minutes each day at the end of the day, then probably the approach won't work for you. If you trade a style that works for someone who has $25,000+ in their account, and you have much less than that, then probably the approach won't work for you. But that doesn't mean that other approaches can't work for you.
The beauty of trading is that there are so many ways to be profitable. You can combine the variables that work for you in the right way and still find an approach that can work with that. The mistake most forex traders (and traders in general for that matter) make is that they try to mold themselves to a style they've learned, rather than find the style that suits them as they are already.
When we say "style" in trading, we usually refer to the following:
Day Trading.

Swing Trading.

Position Trading.

Investing.
No one style is better than another, no one style is "more profitable" than another, they work for different people based on the lifestyles, capital, and personalities of the individuals. It can help to have a nutshell idea of what the different trading styles can mean:
Different asset classes lend themselves better to certain styles. Forex is the biggest asset class in the world, by a huge mile – this makes it quite diverse and allows us to take advantage of the moves on small to bigger time-frames, capitalizing with almost any style. It also offers decent leverage, so it's easier to trade with smaller accounts, which makes shorter-term trading more efficient (if you're running a profitable strategy of course!).
However, if you're thinking of Day Trading forex, it's good to bear the following in mind:
There is always going to be a spread, depending on the broker this can be small or large, and it can change based on events in the marketplace.
This means if you're using very small time-frames, the spread could be something that hurts you, as the smallest of movements could be the difference between a win and a loss for you. This is less true when using bigger time-frames and therefore longer-term styles.

Billions of dollars a day move through the forex markets and there are many players – from retail speculators to institutional traders, to governments, businesses and individuals making currency transactions. This means there are many buy and sell orders moving through these markets daily for many, many different reasons.
This can make it harder to be right on the smaller moves, and you have less room to be wrong.

The forex markets are open 5 days a week, so there's little to no risk of overnight gapping.
This means, unlike stocks for example, you don't need to get out by the end of the day, so there's nothing inherent in the mechanics of forex that means that you would need to day trade.
Of course, there are profitable forex traders who day trade, but in my experience, it may be a little bit harder than if someone were to swing or position trade, or even invest in the forex markets.
By weighing up your time availability, how often you can trade, and how strict you can be with your time allocation, what your goals are and what you're like as a person, this should guide you towards the style that works best for you. Then you will need to tweak your methodology accordingly, be that change of time-frames used, different risk management rules etc.
Ultimately, the style of trading does not by itself dictate likelihood of success, but instead how it relates to you as an individual person and trader. Pursuing the style that suits you best, whichever style that is, is the one that's most likely to bring you the success you wish to see in your trading.
The following videos/clips/demonstrations are for educational and instructional purposes only. Traddictiv provides these videos purely for the purpose of demonstrating a method of using the product. Users understand that all the content used in the video is purely for demonstration purposes only and is not a guide and does not provide any indication or prediction of actual results. As a User you understand and agree that hypothetical results obtained through the demonstration, do not indicate, in any way, the results you may receive on using our products.
Education feed
---
Editors' Picks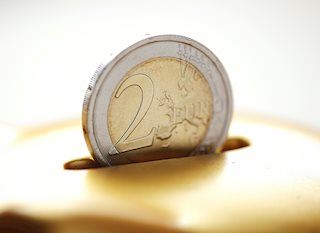 After dropping below 1.1600 earlier in the day, EUR/USD managed to stage a recovery in the early American session toward 1.1620 with the latest data releases from the US making it difficult for the greenback to find demand. US trade deficit expanded in September and durable goods orders contracted.
EUR/USD News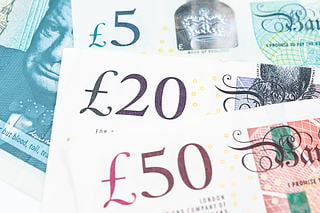 GBP/USD recovered modestly from the weekly low it set at 1.3710 earlier in the day but continues to trade in the negative territory around 1.3750. The dollar is staying on the back foot after the latest data releases but the cautious mood is limiting the pair's upside.
GBP/USD News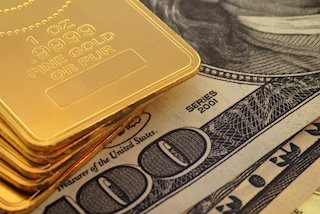 Gold attracted some dip-buying for the second successive day on Wednesday. Retreating US bond yields, weaker USD acted as a tailwind for the commodity. Hawkish central bank expectations might continue to cap gains for the metal.
Gold News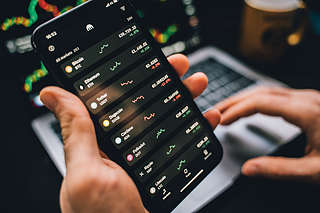 Shiba Inu price is due for a retracement after rallying 113% in less than three days. The MRI displays a major sell signal, hinting at a correction that could extend 17%.
Read more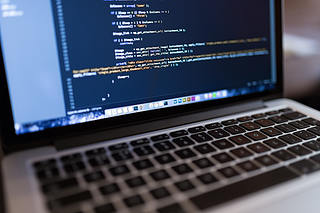 McDonald's (MCD) quarterly earnings came in before the market opens on Wednesday and delighted on both top and bottom lines. Microsoft reported easy beats on revenue and EPS as well.
Read more
RECOMMENDED LESSONS
Discover how to make money in forex is easy if you know how the bankers trade!
In the fast moving world of currency markets, it is extremely important for new traders to know the list of important forex news...
Chart patterns are one of the most effective trading tools for a trader. They are pure price-action, and form on the basis of underlying buying and...
The forex industry is recently seeing more and more scams. Here are 7 ways to avoid losing your money in such scams: Forex scams are becoming frequent. Michael Greenberg reports on luxurious expenses, including a submarine bought from the money taken from forex traders. Here's another report of a forex fraud. So, how can we avoid falling in such forex scams?
Trading is exciting. Trading is hard. Trading is extremely hard. Some say that it takes more than 10,000 hours to master. Others believe that trading is the way to quick riches. They might be both wrong. What is important to know that no matter how experienced you are, mistakes will be part of the trading process.
---