Using "low-impact" news to forecast "high-impact" news, data, and speeches
Many forex fundamentalists give importance to "high-impact" news such as monetary policies and interest rates, but overlook "low-impact" news as purchasing managers' index (pmi) and money supply. In hopes of being ahead of the technical traders, they are, in reality, left behind, if not on the same level. Although the most optimal strategy is to use technical analysis and fundamental analysis as complements rather than substitutes, understanding the "low-impact" data is more critical to forecasting "high-impact" news.
For example, Federal Reserve Chair Jerome Powell disclosed a modification to the monetary framework and inflation goal at the Jackson Hole Economic Policy Symposium in September 2020. Contrary to the initial inflation target of reaching 2% set by all central banks, the new Federal Reserve inflation target is to reach an average of 2%. Since the economy has been unsuccessful in achieving the 2% target over the years, Chair Powell shared that now when the economy fluctuates below the 2% target, expansionary monetary policies and associated tools will be introduced to target the above 2% inflation rate. If the economy is overheated, contractionary policies will be used to decelerate economic growth. These policies do not guarantee that the inflation rate will increase beyond 2% or fall below 2%, but the goal is to average as close as possible to 2%. This decision was a result of a compilation of several low-impact news and data after the 2008 Financial Crisis.
Although these policies and speeches include a future outlook, disclosure of necessary modifications is lagged since the drastic effects are displayed several months after implementation. But, the "low-impact" news shows us these signs ahead of time and much closer to when these policies are introduced. The Manufacturing and Services PMI are released monthly, with a value above 50 indicates an expansion of the industry, and a value below 50 indicates contraction. Money Supply measures the circulation and deposit of a domestic currency; hence, it is directly affected by the monetary policies and is released monthly. Due to its direct correlation to economic health, this data can be used as a leading indicator of the policies' effects. Suppose these fundamentals portray strong consecutive numbers that may potentially bring the economy closer or above the 2% inflation rate. This data would represent an increase of demand and growth in productivity rate to produce sufficient supply to meet the demand. The effects may lead to higher employment rates, GDP, and interest rates. In that case, there is a very strong possibility of contractionary policies being released from the Federal Reserve to diminish economic growth. Contrariwise, suppose pmi and money supply are weakened. In that case, the expansionary policies may have to be in effect much longer, and more tools may need to be utilized to stabilize the economy again.
Lower impact news can often tell us more about the economy, future outlook, and policies to be introduced than mere monetary policies and interest rates. Similar to how lower timeframes work together to fulfill the higher timeframe market structure, low-impact fundamentals combined produce high-impact policies. As a successful fundamentalist, it is essential to learn how to decipher and utilize all macroeconomic news, speeches, and testimonies.
This analysis and any provided information can be used only for educational purposes. SharmaFX is not a professional financial institution nor provides any financial services. SharmaFX does not provide any financial advice, investment advice, or trading signals. SharmaFX is not responsible for any losses arising from any investment based on any recommendation, forecast or other information herein contained.
Education feed
---
Editors' Picks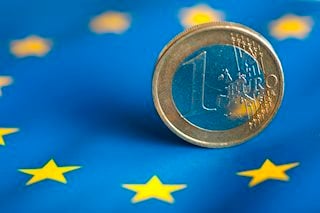 EUR/USD remains pressured around three-week lows, consolidate the biggest daily fall in a month. Firmer Momentum back-up to the south-run, 50-DMA break favor sellers.
EUR/USD News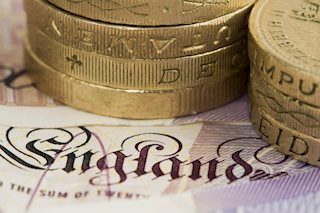 The GBP/USD price has corrected 50% of the hourly bearish impulse. The bulls have been chipping away as profits are taken with bears moving aside one by one. This has resulted in a slow decelerating correction from which could attract sellers again.
GBP/USD News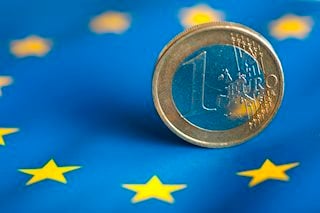 EUR/USD remains pressured around three-week lows, consolidate the biggest daily fall in a month. Firmer Momentum back-up to the south-run, 50-DMA break favor sellers.
EUR/USD News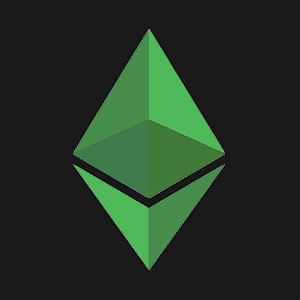 Ethereum Classic price shows choppy action as it approaches the lower trendline of an ascending parallel channel. The $52.92 support floor is likely to be tagged before a 40% upswing originates.
Read more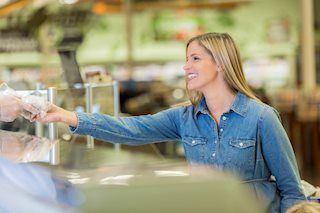 Consumer outlook expected to rebound to 72.2 in September. August's 70.2 was the lowest since December 2011. Inflation and Delta variant wearing on US optimism. Markets face negative dollar risk from fading consumer optimism.
Read more
RECOMMENDED LESSONS
Discover how to make money in forex is easy if you know how the bankers trade!
In the fast moving world of currency markets, it is extremely important for new traders to know the list of important forex news...
Chart patterns are one of the most effective trading tools for a trader. They are pure price-action, and form on the basis of underlying buying and...
The forex industry is recently seeing more and more scams. Here are 7 ways to avoid losing your money in such scams: Forex scams are becoming frequent. Michael Greenberg reports on luxurious expenses, including a submarine bought from the money taken from forex traders. Here's another report of a forex fraud. So, how can we avoid falling in such forex scams?
Trading is exciting. Trading is hard. Trading is extremely hard. Some say that it takes more than 10,000 hours to master. Others believe that trading is the way to quick riches. They might be both wrong. What is important to know that no matter how experienced you are, mistakes will be part of the trading process.
---