The Ins and Outs of trading psychology
For something that I believe makes up the bulk of trading itself, I believe it is also the most overlooked. Trading psychology is what I am talking about, and it is definitely the most important aspect of trading that every trader needs to develop and master in order to become successful.
In the most basic ways to put it, trading psychology is the term that defines all the feelings and emotions experienced day to day by traders. It is not something that can easily be controlled, however with time and experience it is definitely something that is needed to master in order to move forward in your trading journey.
The two emotions that drive the markets are fear and greed. Based on these two emotions, you can find all the negative effects of trading psychology.
Based on the emotion of fear, the following can occur
Fear of missing out (FOMO), leading to bad entries.

Exiting a trade too early

Exiting a trade in a drawdown only to see it go in their original direction.

Adding to a losing position in hope of recovering the drawdown.

Constantly checking your trade.

Finding yourself glued to the charts.
Based on the emotion of greed, the following can occur
Moving your original TP in order to gain more profits.

Adding large positions after seeing gains in a position.

Overtrading and overleveraging to chase big returns.

Risking big on a single trade.
Another important thing that needs to be understood is the difference between mistakes and losses. A lot of people think that trading mistakes and trading losses are the same thing. However, a trading loss is simply a trade that hit your stop loss and did not go your way. Until the day you learn to accept that losses are just as much a part of trading as winners, you will not become successful. A trading mistake on the other hand is you simply not following your own rules. You have to understand the importance of being disciplined and how it is possibly the single most important aspect of lasting in the markets. Never break your own rules just to be right, because as said earlier, you need to learn that losses are completely normal and expected.
Emotions are a normal part of everyday life, however, it cannot be stressed enough how important it is to leave them completely out of your trading. Many others believe that negative emotions should be shut off, however, positive emotions are great to have, however, I think otherwise. Emotions should not be attached in any way to trades, whether positive or negative. If emotions are attached to every single trade then what can happen is that you could have a great week and make a certain amount of money that week. Now by attaching an emotion to that trade, you are programming your mind to believe that the following week even if half that amount was made, it is not good enough as you do not have the same intensity of positive emotions. In trading you have to be emotionless towards both wins and losses and strictly follow your rules.
Constantly working on your psychology and mindset is key to developing and succeeding as a trader. Something as simple as developing a daily morning routine, keeping a journal, meditation, exercise, and visiting a mindset coach, are great tools to constantly develop and keep your psychology and mindset at its best. Meditation alone has helped me to develop as a successful trader by improving my focus and attention, reducing stress, reduced panic, improved my information processing, increased mental strength and emotional intelligence, and increase in my focus.
If there is one thing that cannot be stressed enough, it is that the aim of forex is to gain pips and not money. Chasing money, especially fast money, is gambling and you will never have control as long as you remain with that attitude.
The materials, resources, commentaries, content, tools and information provided by Opes Trading Group Pty Ltd are for general information and educational purposes only and are not intended to be a guide or investment advice or financial advice and must not be relied on as such. Forex trading carries a high level of risk and may not be suitable for all investors. There is a possibility that you may sustain a loss equal to or greater than your entire investment. You should obtain professional investment and financial advice tailored to your specific circumstances.
Education feed
---
Editors' Picks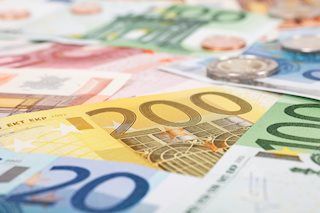 EUR/USD has been rising above 1.2150 after the German ZEW Economic Sentiment gauge beat expectations with 84.4 points. Earlier, concerns about inflation boosted the dollar.
EUR/USD News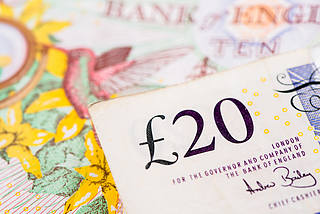 GBP/USD is trading above 1.41 but off the fresh highs. The safe-haven dollar is gaining ground amid fears of inflation. UK PM Johnson's announcement of additional easing of restrictions boosted the pound on Monday. BOE Governor Andrew Bailey is set to speak later on.
GBP/USD News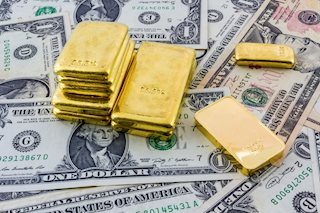 Gold is in the hands of the bulls but a correction is on the cards. The monthly outlook is critical which makes the next few weeks testing for the gold market.
Gold News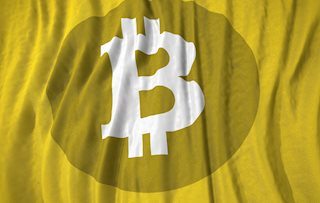 The cryptocurrency market experienced a crash as the flagship cryptocurrency tumbled. Although some altcoins are recovering, Bitcoin price is still scrambling to find a support level and might trigger another sell-off soon.
Read more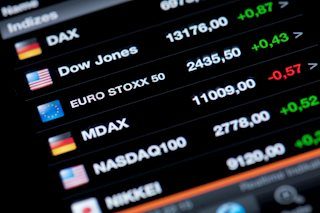 The Nasdaq is trading nicely from resistance to support. Friday's rally stalled at the convergence of the 9 and 21-day resistance. Monday sees the resistance work well and so the Nasdaq sells off and currently finds support at the lower trendline seen in the chart below.
Read more
RECOMMENDED LESSONS
Discover how to make money in forex is easy if you know how the bankers trade!
In the fast moving world of currency markets, it is extremely important for new traders to know the list of important forex news...
Chart patterns are one of the most effective trading tools for a trader. They are pure price-action, and form on the basis of underlying buying and...
The forex industry is recently seeing more and more scams. Here are 7 ways to avoid losing your money in such scams: Forex scams are becoming frequent. Michael Greenberg reports on luxurious expenses, including a submarine bought from the money taken from forex traders. Here's another report of a forex fraud. So, how can we avoid falling in such forex scams?
Trading is exciting. Trading is hard. Trading is extremely hard. Some say that it takes more than 10,000 hours to master. Others believe that trading is the way to quick riches. They might be both wrong. What is important to know that no matter how experienced you are, mistakes will be part of the trading process.
---