Short selling: Five crucial steps for success
Often, the media would have no kind words to describe short sellers whom they often brand as villains of the financial markets. Some present them as evil traders who would willingly drive down the stock prices of good corporations just to earn money from it. However, a deeper analysis of these activities could typically bring them to light as heroes of the trade.
For one, they help identify over-valued companies and bring their prices to a more accurate level. Short sellers also provide the liquidity that the market needs to function well.
What is short selling?
In concept, short selling is offering a buyer something that you do not own and in stocks, it could be something that you don't even have on hand with you at the time of sale.
It takes a bit of unlearning to fully grasp the concept because many people struggle at the thought of how it can be possible at all. And a good many also question the legality of the practice – but hey, in the financial market, a lot of things are going on that defy traditional ways and values.
An investor may turn to short selling if he sincerely believes with conviction that the price of a particular stock is about to go down soon.He would sell now when the price is high and hope that the price goes down later so he can buy it back again.
Experts advise against the practice because the potential for losses to an untrained investor is very high.It is actually riskier than the initial selection of stocks on which to put your money on. Remember, when you buy a stock for X number of dollar, your maximum potential loss is whatever X amount you have paid for it. When you short sell a stock, there is actually no limit to the amount of money you could lose in an instant.
The basic steps in short selling
Before you consider yourself a stock trading genius and dream to make gazillions of dollars by short selling stock, here are five steps you must consider:
1. Research
You can find a lot of information about the short position from many sources.
You can start at nasdaq.com, which provides short interest data for stocks available on the Nasdaq, New York Stock Exchange (NYSE), and the American Stock Exchange (Amex).
The site is great if you want to see data for each of the past 12 months because the trend can tell you if the short position of a stock has been increasing or decreasing over the past year.
Here's a great tip to find more very useful information: Go to Yahoo! Finance and type in the stock/company name in the Quote Lookup box then click the Statistics button.
When you scroll down, you will see a header that says 'Share Statistics' which will show you the most recent data for the following information:
Shares shorted up to a certain date.

Short ratio.

Short percentage of float as of a certain date.

Number of shares shorted as of the previous month.
The last item would be identical to whatever information Nasdaq.com would give you.
The item 'Short Ratio' or "days to cover" is information on how large the total short position is in a stock vis-à-vis the average daily volume.
The Short Percentage of Float basically is the total number of shares shorted divided by the "float" or simply the total number of shares freely available for trading by the investing public.
If the short percentage of float in a stock were to reach 100%, it means that every single available share of a stock has been sold and the short sellers have to buy them back before the investors or brokers can sell them again.
Take note that realistically, 100% would be impossible to achieve but we needed to use it to explain this concept.
Pay Attention to This:
If you are dealing with a large-cap blue-chip stock, take note that they often have an exceedingly low short position relative to their float.
The primary reason is that a large number of shares find their way into mutual funds and other institutions where they stay in the respective investment portfolios for a long time.
These stocks also have the quality of remaining stable and do not usually go down so short sellers do not find them interesting.
Now, when it comes to riskier stocks, you'll find they have short percentages.
Investors and traders have an array of reasons for taking a big short position in a stock. Some may speculate that a stock's price may have gone up way too high and is set to correct by going down.
Others may look at a company's unimpressive showing and predict that its shares will continue to plummet.
Some may just simply believe that a stock may be too overvalued and some may believe that a company's missed earning targets would adversely affect its stock prices.
2. Pick Your Best Shares to Short
Seasoned traders normally keep track of several stocks at any given time.
They would normally short stocks that are already under their radar for some period. Many would use a screening tool to aid the process of selection basically to sort through different stocks.
A good candidate would be one that is falling through a series of lower lows with higher volumes – which indicates that the sellers are taking control.
One good lead is to look for stocks that rebounded from an apparent downtrend partnered with an overbought signal. These stocks may have rallied to the upper band of the trading pattern but most likely show that its momentum has ended and is about to dive anew.
Even if you feel you have selected the best stock to short, it's a good idea not to immediately begin shorting. You can wait for a little while just to be able to confirm the downward trend.
The technique is not to accurately predict the price fall but to jump in after it has started to move downward. Yes, you may miss the first 10% of the decline but your patience will pay off and you can still come out with profits. You can read more about in our technical analysis section.
3. Stick to Short Selling Rules
Former hedge fund manager and CNBC commentator Jim Cramer propose 6 vital rules to short selling. Here is a condensed summary:
1. Never pick a company with a very good image.
If you pick a company with a very positive public image, shorting its share would be extremely risky. You have a better chance for success if you short unpopular companies.
2. Check if the company is likely to attract a takeover offer.
You might have picked a troubled company with valuable assets and it can draw a buy-ought offer from another company and send the price skyrocketing. If the company fits that profile, take it off your list of shares to short.
3. Don't short a stock because it appears overvalued.
Stock valuation is not an exact science and can be insanely irrational at times. A popularly overvalued stock can become doubly overvalued just because of public perception.
4. Avoid shorting common stocks with put options.
It may look attractive for shorting but unlike a real short position, options can drive you to think that the price will go down. It can let you take a bearish position with limited risk.
5. Be wary of other short sellers who invite you to join their mob.
The problem with "ganging up" on a stock is that the other sellers could bail out at any moment. They can just exit the trade in a flash and you may end up holding an empty bag.
6. Be comfortable to hold on to your cash when times are uncertain.
Markets have a tendency of going sideways for long periods. Only move in to short a stock if you're absolutely confident that its price will fall soon.
4. Have a Plan
Probably the most important thing you could do when short selling is to have a protection program for your order in place.
You can request for a buy-stop or trailing buy-stop order to help curb any loss on a short sale. A buy-stop order initiates a market order to buy back the shares when they reach a pre-determined price.
A trailing buy-stop order will make a readjustment on the trigger price if the stock moves on a downward trajectory.
Use the technical signals and understand the basic chart patterns to set stop trigger prices so that you can contain any possible loss to maybe just one-third of your profit target.
For example, you're short selling a stock at $10 now and aims to repurchase them when the price goes down to $4 so you make a $6 gain. You can set a stop price at $12 so if you incur a loss, it will just be up to $2 per share.
Of course, every trader knows how difficult it is to get clear technical signals – so you must learn how to adjust accordingly.
And one more thing to remember: there's no guarantee that your stop order will take effect exactly or near a stop price.
5. Understand the Ins & Outs of Short Selling
Shorting stocks isn't as easy to do as it sounds because of the hidden risks that could drain your bank account or make shorting a losing venture.
One good example is if the stock pays a dividend, the timing of the release might obligate the seller to pay for it himself. Obviously, this would be an additional cost and would cut in on the anticipated profit from the deal.
Another situation would be when stocks become difficult or even unavailable to borrow during the short sale.
The best thing to do is to totally avoid sorting such stocks. It could put you in a spot where you have no choice but to buy back the shares at a disadvantageous price.
Tip: Always look at the amount of "short interest" in stock – or, how many shares of that particular stock have actually been sold short. Then, you can decide whether you still want to short it or shift to another stock.
If a stock has a relatively high level of short interest, its price could go way up when any positive news comes around.
This is because traders would hurry to grab the shares so they can cover their short positions.
6. Be prepared to make a mistake
It's downright impossible to take away all the risks that come with a short-selling transaction. You should be ready for the fact that you would get things wrong many times and get them right a few times so institute some protections for this eventuality.
A good short seller has a lot of discipline and prudence.
After all, you don't want to lose your money on your deals so try to cover your back and minimize your loss when you don't get it right.
Warning to new investors: Avoid shorting stocks
You can only short sell-through margin accounts because of the potential exposure to unlimited losses on the part of the short seller.
If you only have a cash account, you cannot do this practice. If you want to prevent short sellers from borrowing your shares without your permission, just open a cash account.
Anyway, this is a good safeguard for you because it helps eliminate rehypothecation risk. Rehypothecation is the practice of banks and some brokers of using collateral assets of borrowers and clients for their own purpose.
So, combining these two elements, the risk of unlimited losses and use of a personally-guaranteed margin account is a dangerous mix in the hands of an inexperienced investor.
If you're a newbie or a speculator who doesn't fully understand the risks involved in short selling, the results could be disastrous to your investment.
You need to at least have some form of protection available such as buying an appropriate out-of-the-money call option at a reasonable premium.
If you can't explain the last sentence of the previous paragraph without having to Google the definition of the terms, shorting a stock is way over your league – you'd better keep your hands off it for the moment. There many ways to understand the stock market basics including special games for beginners.
Opinions are on our own. The information is provided for information only and does not constitute, and should not be construed as, investment advice or a recommendation to buy, sell, or otherwise transact in any investment including any products or services or an invitation, offer or solicitation to engage in any investment activity.
Education feed
Join Telegram
---
Editors' Picks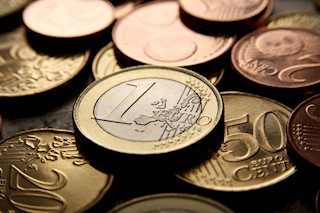 EUR/USD dropped below 1.0450 but managed to stage a modest rebound. The US Dollar preserves its strength against its rivals and doesn't allow the pair to gain traction after the data from the US showed that Nonfarm Payrolls rose by 263,000 in November.
EUR/USD News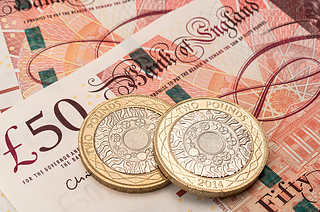 GBP/USD lost nearly 100 pips with the immediate reaction to the upbeat November jobs report from the US and broke below 1.2200. The US Dollar Index clings to strong daily gains above 105.00 after the data showed that Nonfarm Payrolls rose by 263,000.
GBPUSD News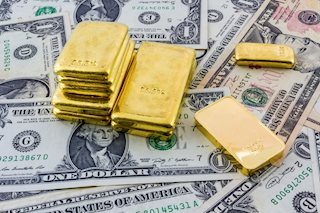 Gold price turned south and dropped below $1,790 in the early American session. The benchmark 10-year US Treasury bond yield is up more than 2% on the day near 3.6% after the bigger-than-expected November job growth, weighing heavily on XAU/USD.
Gold News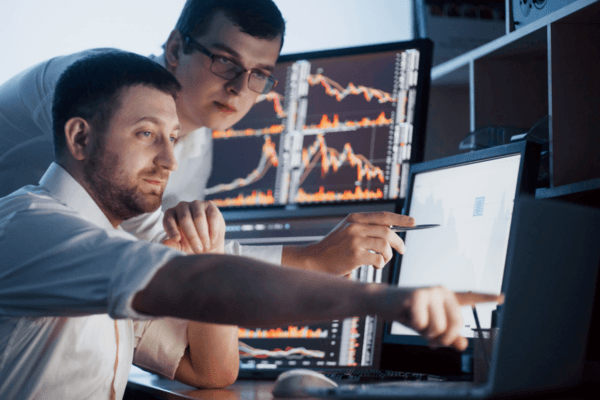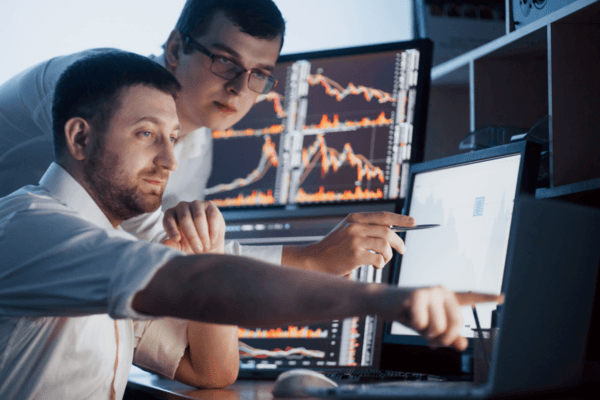 FTX exchange, founded by Samuel Bankman-Fried (SBF), has consistently made headlines over the past month for its liquidity crisis and triggering a collapse in the crypto ecosystem.
Read more

AMC stock is up 3.4% in Friday's premarket just a day after authorities halted trading due to unusual volatility. Thursday saw options volume three times higher than the 20-day average.
Read more
RECOMMENDED LESSONS
Discover how to make money in forex is easy if you know how the bankers trade!
In the fast moving world of currency markets, it is extremely important for new traders to know the list of important forex news...
Chart patterns are one of the most effective trading tools for a trader. They are pure price-action, and form on the basis of underlying buying and...
The forex industry is recently seeing more and more scams. Here are 7 ways to avoid losing your money in such scams: Forex scams are becoming frequent. Michael Greenberg reports on luxurious expenses, including a submarine bought from the money taken from forex traders. Here's another report of a forex fraud. So, how can we avoid falling in such forex scams?
Trading is exciting. Trading is hard. Trading is extremely hard. Some say that it takes more than 10,000 hours to master. Others believe that trading is the way to quick riches. They might be both wrong. What is important to know that no matter how experienced you are, mistakes will be part of the trading process.
---