Bites of trading knowledge #3
What is liquidity and what is its significance?
Liquidity refers to the availability of a product and ensures market participants have the ability to buy and sell easily.
A liquid market increases the likelihood for finding a counterparty when entering or exiting a trade.
What is volume a measurement of in trading?
Volume in trading refers to the total number of contracts exchanged between buyers and sellers of a market during trading hours over a given period.
Higher trading volumes are considered more positive than lower trading volumes because they indicate the availability of orders in the market allowing better order execution during the trading session.
What is open interest in the derivatives market?
Open interest is the total number of outstanding derivative contracts, such as options or futures that have not been settled for an asset.
Open interest equals the total number of bought or sold contracts, not the total of both added together. Increasing open interest represents new or additional money coming into the market while decreasing open interest indicates money flowing out of the market.
Risks and opportunities for corporates and individual investors – Position and risk management
Risk management is the responsibility of market participants designed to limit risk exposures that specifically applies to the participants financial profile in the market.
The financial profile of a participant may include their role in the financial market or the amount of capital under their responsibility to be managed in the market, and therefore the risk variables that each would need to identify may be unique.
For both corporate and individual investors, the market to trade would be a key variable to clearly state and support with reasons for trading or investing. Reasons for selecting one market over another could include price volatility, liquidity, daily volume traded, size of the minimum price increment, and value of the minimum price increment. Comparing these variables between markets will help decide the suitability and/or risk of each.
For example, if bitcoin (BTC) moves around 1,000 points per day and each point is worth $1, a trader might experience a $1,000 fluctuation in their account balance for one day. Another example is the U.S Dollar / Singapore Dollar (USDSGD), which could move 70 pips or more per day and trading a standard lot size with each pip worth $10, a $700 fluctuation could be expected for one day.
Market participants may also manage their risk through the size of their positions. The larger their position size, the greater is their exposure and the smaller their position size their exposure is lower. Investors should determine the risk that would result from various position sizes and select the size that ensures that their risk limit is not exceeded.
Finally, setting stops with a specified loss amount provides protection if the market does not move in the desired direction. It helps to prevent creating a loss scenario which is larger than an account can handle.
The following videos/clips/demonstrations are for educational and instructional purposes only. Traddictiv provides these videos purely for the purpose of demonstrating a method of using the product. Users understand that all the content used in the video is purely for demonstration purposes only and is not a guide and does not provide any indication or prediction of actual results. As a User you understand and agree that hypothetical results obtained through the demonstration, do not indicate, in any way, the results you may receive on using our products.
---
Follow us on Telegram
Stay updated of all the news
Editors' Picks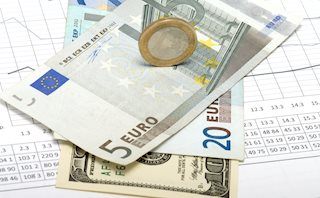 EUR/USD reached its highest level in two weeks at 1.0786 on Thursday, boosted by a weaker US Dollar across the board. The Greenback came under pressure after weak employment data. The pair remains above 1.0750 and is looking at 1.0800.
EUR/USD News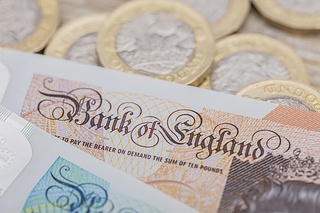 GBP/USD gained more than a hundred pips on Thursday on the back of a weaker US Dollar, which was hit by weak US employment data. An improvement in risk sentiment also helped the Pound. EUR/GBP posted its lowest daily close since December.
GBP/USD News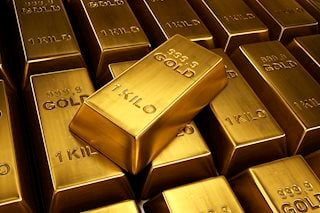 XAU/USD posted a nice comeback after bottoming at $1,939.66 a troy ounce on Thursday, a fresh weekly low. The US Dollar traded with a soft tone since the beginning of the day but turned frankly negative within American trading hours.
Gold News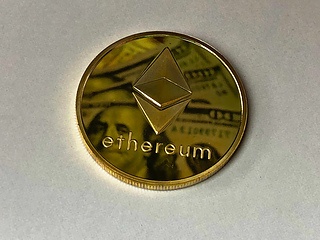 Optimism price appears to have found support after a new buyer congestion zone came into effect to prevent the free fall. Accordingly, the Ethereum Layer 2 token is trading horizontally, giving bulls time to accumulate OP at affordable rates.
Read more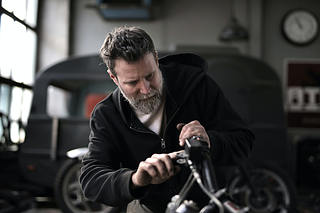 Mullen Automotive (MULN) stock is trading at $0.5050 on Thursday pre-market trading at the time of writing, which would set a new all-time when Wall Street opens its session.
Read more
RECOMMENDED LESSONS
Discover how to make money in forex is easy if you know how the bankers trade!
In the fast moving world of currency markets, it is extremely important for new traders to know the list of important forex news...
Chart patterns are one of the most effective trading tools for a trader. They are pure price-action, and form on the basis of underlying buying and...
The forex industry is recently seeing more and more scams. Here are 7 ways to avoid losing your money in such scams: Forex scams are becoming frequent. Michael Greenberg reports on luxurious expenses, including a submarine bought from the money taken from forex traders. Here's another report of a forex fraud. So, how can we avoid falling in such forex scams?
Trading is exciting. Trading is hard. Trading is extremely hard. Some say that it takes more than 10,000 hours to master. Others believe that trading is the way to quick riches. They might be both wrong. What is important to know that no matter how experienced you are, mistakes will be part of the trading process.
---