How money laundering works
Trading has grown globally at a tremendous level in recent decades. Along with the increase in trading, there are entities that could use trade for illegal activities such as money laundering.
Money laundering is the process of concealing or disguising the existence, source, movement, and destination of illegally derived assets or funds to make them legal. Electronic money and trade make it easier to locate the source of funds and assets but on the other hand, allow them to be quickly transferred to multiple accounts, countries, and markets which makes it difficult to distinguish between the legal and illegal sources of assets and money.
Under these circumstances, the focus of regulators, such as the European Securities and Markets Authority, through anti-money laundering (AML) compliance, is to identify sources and movements of capital as they enter the financial system, markets, and businesses.
Illegal money is generally laundered when the conditions for the formation of the following three phases are created:
In the first phase, illegal funds are placed in a financial system.
In the second phase, transactions are layered to disguise the source, ownership, and location of the funds.
In the third phase, the funds are integrated in the form of holding that appear to be legal.
Let us look at how these phases work.

Phase 1: The Placement Phase
In the first phase of the money laundering process, money from criminal activities "dirty money" is introduced in the form of cash or other assets into the financial system through a bank, casino, cash business, or any other forms of legitimate business.
The way in which cash is introduced into the financial system is through a technique called structuring. Structuring is done by creating layers of funds to prevent the detection and avoidance of reporting.
In fact, at the stage of structuring, cash is deposited below the reporting threshold, because in this way, these cash transactions are less likely to attract the attention by compliance, AML authorities.
This can be achieved, for example, when a large transaction that falls within the reporting threshold, breaks into smaller ones, because if the entire amount is deposited in a bank, it will raise suspicions and will trigger research as well as the possibility of filing a report.
Moreover, money is laundered in the same bank when deposits are made below the reporting threshold on different days of the week, while the deposits in different banks can be made on the same day.
Smurfing is another common technique placement. Cash from illegal sources is distributed among different individuals or «Smurfs» who make multiple deposits to multiple accounts at various financial institutions. In this way, the money enters the financial system and is then used in layers. Suspicion is often avoided, as it is difficult to identify any link between the Smurfs' deposits and accounts.
Other examples of the placing of funds for money laundering include:
The mixing of illicit funds with funds from a legitimate cash-intensive business, such as a restaurant, hair salon, cafe, etc.
Repayment of loans using laundered cash.
Currency smuggling with cross-border physical cash transactions.
Purchase of foreign currency with illegal funds.
Creation of offshore private investment companies for the placement of assets.
The launderer buys a policy with illicit money and then backs out of the policy, demanding cancellation of the policy and the refund of money as, after the payment of a penalty, money becomes "clean".
The launderer invests in Real Εstate using a method that is known as the "reverse flip" or ''under the table deal''. At this technic, a launderer pays for the property with a reported purchase price, well below the actual value of the property, and then pays the difference "under the table".
A moneylender provides illegitimate money to an associate and then the associate provides a "loan or mortgage" back to the moneylender for the same amount of money, with all the necessary "loan or mortgage" documents, thus in this way, illegitimate money becomes clean money.
Phase 2: Layering Phase
In the second phase of the money laundering process, illegal money is removed from its source by creating complex levels of financial transactions designed to disguise the audit trail and provide anonymity. Layering involves the movement of money to make it difficult for authorities to link the placed funds, to the ultimate beneficiary of the money. The target of money laundering in this second stage is to disguise the control route, the source, and the ownership of the funds, to avoid attracting any attention by AML authorities.
In achieving the goal of coating, the following transactions are included:
Sending bank transfers from one bank account to another bank account, sending bank transfers from one country to another, etc.
Conversion of deposited cash into monetary instruments.
Placing money in investments such as stocks or bonds in rapid succession, investments in collective investment schemes, or insurance-based investment products.
Buying and selling foreign currencies.
Creating complex shell companies for the circulation of a huge amount of money between companies and jurisdictions within the network, to lose audit trail.
Layering can be done via electronic money transfer which includes any transfer made by electronic means, such as an ATM or mobile phone, a computer, an electronic terminal, a telephone, etc. Electronic money transferring is indeed a very easy and fast way of transferring money between accounts and jurisdictions and are one of the most common means of layering.
Offshore paradise secrecy laws, where Private Investment Companies are often set up, can obscure the identity of the ultimate beneficiary owner. The risks of money laundering associated with such structures are great because those who make money laundering, often create complex corporate networks in shell, where a company with one jurisdiction is linked to one or more companies or bank accounts in other jurisdictions. Thus, very often huge sums of money circulate between companies and jurisdictions within the network so that it lost any audit trail.
Phase 3: Integration Phase
In the third phase, which is the last in the classic money laundering process, a mechanism for the reintegration of legalized funds into the economy is created, since the funds are re-introduced into the financial system and giving them the appearance of legitimacy. At this stage, it is difficult to distinguish between legal and dirty money.
Unless there are differences between the legal entities and individuals, it is very difficult to even identify this third phase.
At this final phase, the layering was successful, and the final beneficiary appears to be holding "legal funds", which means "clean" money.
In this phase, the money is now considered integrated into the legal financial system and used for example for:
Buying luxury items i.e. works of art, antiques, jewelry, expensive cars.
Investing in a legitimate cash-intensive business.
Getting into financial arrangements or joint ventures.
When traders deposit money for transactions where they buy and sell financial instruments as they move money and assets, it is important for them to appreciate that the authorities are setting up control mechanisms to deal with the three phases of money laundering as discussed above, in order to protect them.
At the end of the day, Anti-Money Laundering (AML) mechanisms aim to support traders as they provide stability and confidence in all domestic and global markets, as well as throughout the whole financial system.
CFDs are complex instruments and come with a high risk of losing money rapidly due to leverage. You should consider whether you understand how CFDs work and whether you can afford to take the high risk of losing your money. The Article/Information available on this website is for informational purposes only, you should not construe any such information or other material as investment advice or any other research recommendation. Nothing contained on this Article/ Information in this website constitutes a solicitation, recommendation, endorsement, or offer by LegacyFX and A.N. ALLNEW INVESTMENTS LIMITED in Cyprus or any affiliate Company, XE PRIME VENTURES LTD in Cayman Islands, AN All New Investments BY LLC in Belarus and AN All New Investments (VA) Ltd in Vanuatu to buy or sell any securities or other financial instruments in this or in in any other jurisdiction in which such solicitation or offer would be unlawful under the securities laws of such jurisdiction. LegacyFX and A.N. ALLNEW INVESTMENTS LIMITED in Cyprus or any affiliate Company, XE PRIME VENTURES LTD in Cayman Islands, AN All New Investments BY LLC in Belarus and AN All New Investments (VA) Ltd in Vanuatu are not liable for any possible claim for damages arising from any decision you make based on information or other Content made available to you through the website, but investors themselves assume the sole responsibility of evaluating the merits and risks associated with the use of any information or other Article/ Information on the website before making any decisions based on such information or other Article.
Education feed
Join Telegram
---
Editors' Picks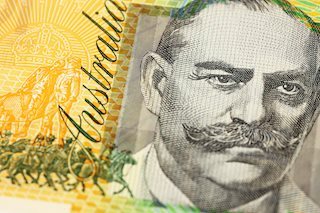 AUD/USD is finding its footing while extending the rebound toward 0.6950 amid the upbeat Australian Retail Sales data. The Aussie shrugs off the looming US-China tensions even as Chinese stocks are down over 1% so far. Pre-RBA anxiety could keep AUD bulls on the edge.
AUD/USD News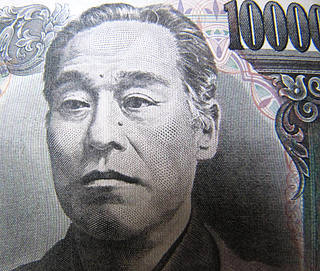 USD/JPY is reversing the opening gap that hit a high near 132.50 in Asia this Monday. The Japanese yen remains heavy amid mixed chatter over a potential new BoJ Governor. A pullback in the US Dollar is also dragging the pair lower amid risk aversion.
USD/JPY News

Gold price (XAU/USD) consolidates the recent losses as it prints mild gains around $1,875 during early Monday, printing the first positive day in three around the one-month low. The precious metal cheers the US Dollar's inability to stay firmer ahead of this week's key events.
Gold News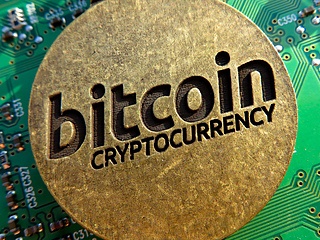 Bitcoin (BTC) price is the glue that is holding this 2023 bull run intact for Ethereum (ETH), Ripple (XRP) and other altcoins. But chinks in BTC bulls' armor are beginning to show, therefore, investors need to be cautious of a sudden reversal. With no major macro announcements to influence price movements, investors can expect an uneventful week if buyers restrain from booking profits.
Read more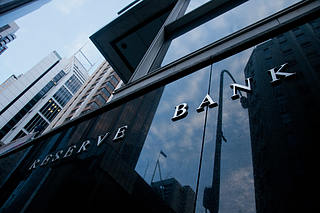 After the past week's central bank bonanza, things will quieten down in the coming days, although not completely, as the Reserve Bank of Australia will keep the rate hike theme running.
Read more
RECOMMENDED LESSONS
Discover how to make money in forex is easy if you know how the bankers trade!
In the fast moving world of currency markets, it is extremely important for new traders to know the list of important forex news...
Chart patterns are one of the most effective trading tools for a trader. They are pure price-action, and form on the basis of underlying buying and...
The forex industry is recently seeing more and more scams. Here are 7 ways to avoid losing your money in such scams: Forex scams are becoming frequent. Michael Greenberg reports on luxurious expenses, including a submarine bought from the money taken from forex traders. Here's another report of a forex fraud. So, how can we avoid falling in such forex scams?
Trading is exciting. Trading is hard. Trading is extremely hard. Some say that it takes more than 10,000 hours to master. Others believe that trading is the way to quick riches. They might be both wrong. What is important to know that no matter how experienced you are, mistakes will be part of the trading process.
---