Forex Trading vs. Full-Time Jobs
So FOREX trading vs. full time jobs…The dreamy idea of practicing full time FOREX trading for a living is not that easy as it sounds. It is the idea of freedom associated with it that so many regular employees such as marketing managers think they can easily transition to it. Those who think they have a bit of knowledge in foreign exchange or who think that their common knowledge in trading will be able to carry them through, ought to reconsider being a full time FOREX trader. Trading full time is a very challenging niche job to opt for when compared to IT jobs, marketing management, social work, engineering, or even an investment banking position. Why is FOREX trading so hard in the long term and why a full-time career might be the better option for 95% of us…
The best thing about common careers is that you can go to a university, study hard, read specialised literature on the subject, and in time earn a degree or a diploma. There is a lot of information out there ranging from a profession's history to its direction and current developments. Everything is well documented. In a way, to get to the top of such professions there is already a ladder set up for your success, and all you have to do is move forward. This is not really the case for a FOREX trader. Sure, there are articles and books to read about it but the subject is so diverse and dynamic. It is constantly changing according to so many unforeseen factors, that whatever information you may read about now may be history in minutes. Even unlike investment banking that also relies heavily on trading, FOREX trading is so much more unpredictable. While trading in stocks may be profitable as long as the economy is stable or not in a recession mode, chances are that the money you invested on stocks could go either way. Investment bankers are likely to earn no matter what happens with the economy. IT professionals are going to make money when they write a line of code or fix an IT bug. In this regard, FOREX trading is more unpredictable, since there is no fixed model of how to make money.
In FOREX trading, however, too much of the action depends on external factors. This practically refers to things that are outside our control and fall so much more on experience. Clearly, this is opposite to the environment of other professions like in IT, marketing management, social work, or engineering. These are clearly structured jobs, and the same goes with investment banking jobs. Companies you choose to invest in have financial statements to analyze, and there is a lot of data, which could help a trader arrive at an intelligent decision. Company portfolios, spreadsheets, financial data, etc. all these can be studied as referenced in investment banking literature. Therefore, it is more structured, too, when compared to FOREX trading. The latter doesn't simply follow reason and is practically impossible to predict. It can be counter-intuitive at times. In fact, being able to think outside the box could be your biggest edge in trading! The term "control" over your trade is out of the question in FOREX trading.
While the other five job types aforementioned proceed on a regular pathway, FOREX trading is more of a gamble. Career-wise, you really would not know what to expect even in the near future when trading. What you need to do is just read the market. In FOREX trading you can make a fortune as you can lose your house in the blink of an eye. For the unprepared trader, this career path might not be the best option. You could consider trading only as a hobby. It is not necessary to jump into this field even if you feel well-prepared. I do try to warn newbies and experienced traders alike against the dangers of trading. This can help you choose a more consistent career as an IT consultant or another full-time professional. In the meantime, if you choose to be a full-time trader, you will need to equip yourself with a lot of patience.
Being an IT Professional requires a high level of technical knowledge. It is not something you may just do if you don't have any previous experience. It may take a long time to learn, but at least there is a lot of available data out there to study from. The same goes with engineering, and you have board exams to tackle first. It is undoubtedly a challenging profession, too, but at least there are so many sources and mentors to learn from. FOREX trading, on the other hand, does not have a fixed model where a trader can study clear fundamentals. Unlike in other professions where you can learn from case studies, FOREX trading is highly dependent on practical experience and even then does not mean one could be successful. What makes it even tougher is that there is a strong influence of politics, economics and black swan events in all markets. All these factors could change anytime. And even if the economy seems to be doing well for the time being, this does not mean that a banking intervention or an economic event won't shake things up. Profitable trading is probably one of the toughest jobs in the world. Probably 95% of traders are losing money. And if that is not enough- successful traders take on average 10,000 hours to hone the skill.
Perhaps the toughest part of being a FOREX trader as compared to other jobs like in marketing management, social work, IT or engineering is that the income does not come on a regular basis. In fact, some would argue that you could lose more in the long run just like in gambling. It is not financially stable in the sense that you could lose so much in little time. When that happens it makes you wish you had a monthly pay slip instead. But is that really how you have imagined your life? What about the challenging element or the desire to win? What about honing your patience and becoming part of the 5% club that are enjoying the best lifestyle on earth a profession can give you… Is it worth the sweat and the long hours in front of the screen? You are the one taking the ultimate decision…
This material is written for educational purposes only. By no means do any of its contents recommend, advocate or urge the buying, selling or holding of any financial instrument whatsoever. Trading and Investing involves high levels of risk. The author expresses personal opinions and will not assume any responsibility whatsoever for the actions of the reader. The author may or may not have positions in Financial Instruments discussed in this newsletter. Future results can be dramatically different from the opinions expressed herein. Past performance does not guarantee future results.
---
Follow us on Telegram
Stay updated of all the news
Editors' Picks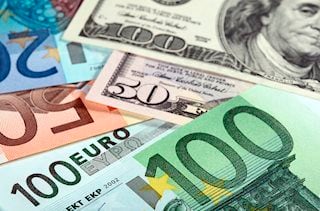 EUR/USD regained its traction and climbed back above 1.0500 in the American session on Wednesday. The improving risk mood, as reflected by rising US stocks, and mixed macroeconomic data releases from the US weigh on the USD and help the pair push higher.
EUR/USD News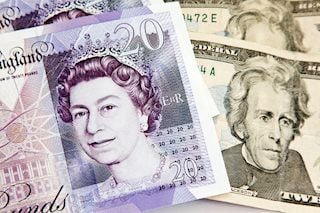 Following a declined toward 1.2100, GBP/USD reversed its direction and rose above 1.2150. The positive shift seen in risk sentiment, alongside disappointing the ISM Services PMI data, makes it difficult for the USD to find demand and fuels the pair's daily advance.
GBP/USD News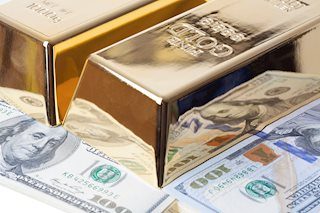 After rising above $1,830 in the early American session, Gold price lost its bullish momentum but managed to stabilize at around $1,820. The benchmark 10-year US Treasury bond yield stays in negative territory below 4.75%, allowing XAU/USD to keep its footing.
Gold News

The Ethereum staking market has experienced a notable surge, according to data from StakingRewards. In the past 24 hours, the number of staked ETH increased by 32.8%.
Read more

The DJIA opened higher on Wednesday, up 0.2%, as traders test whether Tuesday's crash was overdone. The market is now digesting the first time in history that a US Speaker of the House was voted out of office and how that will affect current budget talks.
Read more
RECOMMENDED LESSONS
Discover how to make money in forex is easy if you know how the bankers trade!
In the fast moving world of currency markets, it is extremely important for new traders to know the list of important forex news...
Chart patterns are one of the most effective trading tools for a trader. They are pure price-action, and form on the basis of underlying buying and...
The forex industry is recently seeing more and more scams. Here are 7 ways to avoid losing your money in such scams: Forex scams are becoming frequent. Michael Greenberg reports on luxurious expenses, including a submarine bought from the money taken from forex traders. Here's another report of a forex fraud. So, how can we avoid falling in such forex scams?
Trading is exciting. Trading is hard. Trading is extremely hard. Some say that it takes more than 10,000 hours to master. Others believe that trading is the way to quick riches. They might be both wrong. What is important to know that no matter how experienced you are, mistakes will be part of the trading process.
---