Exhaustion as an Odds Enhancer for Market Reversals
One of the many rewards of being an instructor at Online Trading Academy is the interaction received from students, both in the classroom and via email. The questions and challenges are what keeps you sharp as a trader. By constantly recalling my knowledge and seeing trading concepts through the eyes of new traders, it prevents me from becoming stale and makes me a better trader.
While teaching and trading live in the Extended Learning Track (XLT), this morning, a topic that kept coming up was on candle shape and the importance of price arrival to a supply or demand zone. This reminded me of an old email I received from a student.
"I want you to tell me the importance of how a price comes back to a level? What is the significance of how it arrives, if it comes in like a glider plane or a lead balloon? I think what is important is how it leaves but the arrival is an odd's enhancer. I am a 'why' guy. So why is arrival so important?"
This is a great question and the answer highlights the true market forces behind price movement, fear and greed. I want you to think about a flagpole. If I climbed to the top of that pole it would hold my weight. However, as more and more people climbed up to the top of that same pole, eventually it would bend and break from the added weight. Prices are similar. Stock prices rise because of demand. The demand being greater than the supply causes buyers to outbid each other in an attempt to attract elusive supply and climb the pole. At some point, the buyers have exhausted themselves and everyone who wanted to buy has already done so or is prevented from buying due to the high cost.
Prices start to fall as fear takes hold. Most investors and traders will start to panic when the price starts moving against them (market reversals) or their stops will be triggered. If there was a lot of buying pressure and large green candles going into the supply level, there will be few buyers to stop the collapse and catch the supply being dumped onto the markets from stop orders being triggered.
Compare this with a gradual climb that features smaller green candles and some small pullbacks to shake out weak traders. As prices fall away from a supply level in this scenario, they will be met with less stop orders and more buying pressure as the demand was not exhausted on the way up.
When the approach to the supply level is slower and had smaller candles, price is more likely to break through the level rather than respect it.
Arrival to demand zones are also important. If you arrive to the demand with large red candles signaling panic and fear, you are likely to have a bigger and better bounce. The large red candles signal that everyone who wanted to sell has now exited the stock. When buyers step in they must raise their bids quickly to attract a seller who may still be around.
If the arrival to the demand zone is quiet, there are still many worried holders of the stock who are looking to sell at a smaller loss when the bounce occurs. This added supply will mute the bounce of price from the demand level.
So one of the important odds enhancers for analyzing our trades is how price arrives to test the supply or demand level. To learn all of the other odds enhancers, be sure to visit your local Online Trading Academy Center and enroll for one of our trading courses. Until next time, trade safe and trade well!
This content is intended to provide educational information only. This information should not be construed as individual or customized legal, tax, financial or investment services. As each individual's situation is unique, a qualified professional should be consulted before making legal, tax, financial and investment decisions. The educational information provided in this article does not comprise any course or a part of any course that may be used as an educational credit for any certification purpose and will not prepare any User to be accredited for any licenses in any industry and will not prepare any User to get a job. Reproduced by permission from OTAcademy.com click here for Terms of Use: https://www.otacademy.com/about/terms
Education feed
---
Editors' Picks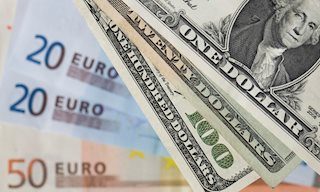 The EUR/USD pair has lost some ground this week, trading in the 1.1700 price zone. Central banks are cautiously moving toward trimming their massive stimulus programs. Growth-related data suggests a steeper deceleration of economic progress.
EUR/USD News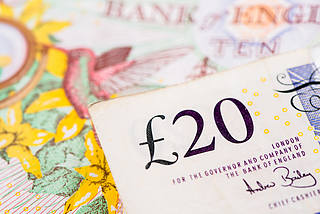 BOE leaves rates, asset purchases unchanged, warns on inflation. Federal Reserve and Chair Powell set the stage for bond taper. US Treasury rates move sharply higher after the FOMC meeting. GBP/USD drops below 1.3700 in Friday trading.
GBP/USD News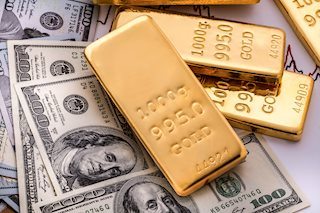 Following the previous week's decline, gold staged a rebound and closed in the positive territory on Monday and Tuesday. After reaching its strongest level since last Thursday's sharp decline at $1,787 on Wednesday.
Gold News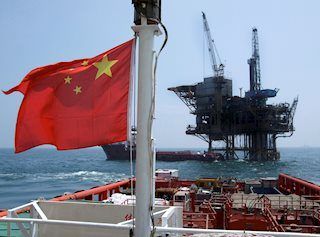 PBoC bans crypto trading activities and a plethora of associated services, labeling it "illegal." Overseas cryptocurrency exchanges providing services to Chinese residents will be investigated in accordance with the law.
Read more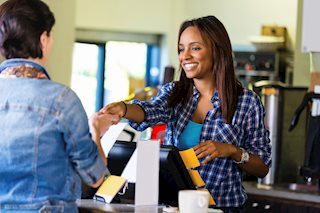 As Q3 winds down and Q4 begins, the broad investment climate is being shaped by the turning of the monetary cycle. Norway was the first, and New Zealand will be next. It is not so much that these moves will force others to do the same.
Read more
RECOMMENDED LESSONS
Discover how to make money in forex is easy if you know how the bankers trade!
In the fast moving world of currency markets, it is extremely important for new traders to know the list of important forex news...
Chart patterns are one of the most effective trading tools for a trader. They are pure price-action, and form on the basis of underlying buying and...
The forex industry is recently seeing more and more scams. Here are 7 ways to avoid losing your money in such scams: Forex scams are becoming frequent. Michael Greenberg reports on luxurious expenses, including a submarine bought from the money taken from forex traders. Here's another report of a forex fraud. So, how can we avoid falling in such forex scams?
Trading is exciting. Trading is hard. Trading is extremely hard. Some say that it takes more than 10,000 hours to master. Others believe that trading is the way to quick riches. They might be both wrong. What is important to know that no matter how experienced you are, mistakes will be part of the trading process.
---