Ripple rallies on upcoming xRapid launch talks
Ripple recorded a strong rally on September 21, amid Sagar Sarbhai, Ripple's head of regulatory relations for Asia-Pacific and the Middle East, told CNBC that xRapid should be live in a month or so, allowing banks and payment providers to execute faster cross-border transactions between different currencies across the globe.
The price of XRP/USDT doubled within twenty-four hours and reached its highest levels since mid-June, before stabilizing near the 0.50 mark.
There are rumours that xRapid could already go live at Swell Conference in San Francisco on October 1.
xRapid is a cross-border payment platform, which is designed by Ripple to facilitate overseas transactions using the Ripple's native token XRP. The product aims at banks, payment providers and financial institutions, to allow them faster and low-cost execution for cross-border transactions. The new platform is expected to help saving 40-70% of FX brokerage costs.
According to the latest news, seven partners, including Bittrex and Mercury FX, are already on board with the much-expected xRapid. In an official Tweet, Mercury FX stated that 'in Q1, along with other xRapid pilots customers, [they] have proved that xRapid can lower liquidity costs and increase payment speed and transparency using XRP', adding that the raw speed of xRapid was 'unbelievable'.
More companies including Cambridge Global Payments, IDT Corporation and MoneyGram are officially testing the new platform as well.
Several weeks ago, Ripple's CTO stated that American Express may also be interested in testing xRapid. While teaming up with big names could give Ripple a significant upswing, there are discussions that xRapid may be more suitable for small businesses and less thrilling for the big ones.
In this respect, Western Union, which has also piloted xRapid, announced that using the platform didn't save them time and money.
Hence, the acceptance of xRapid among financial institutions remains yet to be seen.
'Buy the rumour, sell the fact'?
Now the question is whether the recent XRP rally is sustainable.
The XRP/USDT skyrocketed from 0.30 to 0.70 against the US dollar in a day and has so far managed to hold the ground near the $0.45/0.50 area. The market has clearly bought the rumour of xRapid launch, hence the launch itself may not trigger a similar enthusiasm. In contrary, the XRP/USDT could even be tempted to give back a part of the recent gains in the short-run, given that the news has already been broadly priced in.
In fact, 'buy the rumour, sell the fact' is a common behaviour in trading, which is referred to a situation where the anticipation of an event triggers a price rally, while the realization encourages a correction sell-off. By how much the market would retrace gains depends on the interest vis-à-vis the underlying fundamentals.
From a fundamental standpoint, Ripple Labs is offering a new and interesting product for financial institutions and the company is known to be well connected with small, medium and large institutions within the financial sector.
Hence, Ripple appears to be the most adapted cryptocurrency to the actual finance system. This could give Ripple a long-term advantage over its competitors, as it is more likely to find a compromise between the existing financial operations and the blockchain technology. The latter is not true for most of the cryptocurrencies, which offer a solution for decentralized peer-to-peer transactions, aiming to leave the third-party players, such as banks and financial institutions, out of the way.
So, Ripple aims at banks and institutions, while other cryptocurrencies such as Bitcoin, Ether and Litecoin aim at individuals. This is an important and a fundamental difference between Ripple and its rivals.
From a neutral perspective, Ripple's tight relationship with the financial institutions is certainly practical. However, this business model is often criticized by cryptocurrency communities because it goes against one of the existential purposes of cryptocurrencies: the decentralization of power. Ripple, unlike other cryptocurrencies, is a privately-owned company and decides who participates to its ecosystem and makes administrative changes. For many crypto pioneers, this is not how the cryptocurrencies are supposed to operate.
But despite controversies, Ripple is the third largest cryptocurrency by market cap, right after Bitcoin and Ethereum. Its closest follower Bitcoin Cash's market cap ($9 billion) is 2.3 times smaller compared to Ripple's ($21 billion). This tells us that despite the much-criticized centralised character of Ripple, the XRP is well positioned to add value to the finance industry and could be an interesting investment for portfolio diversification.
Trading of cryptocurrencies (BitCoin, Ethereum or any form of coins) and blockchain assets is highly speculative, carries a high level of risk and is not appropriate for every investor. You may sustain a loss of some or all of your invested capital, therefore, you should not speculate with capital that you cannot afford to lose. You should be aware of all the risks associated with trading on margins.
Cryptos feed
---
Latest Crypto News & Analysis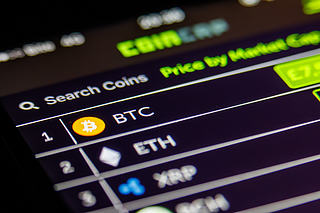 Visa looking to issue a USDC Credit Card after adding Circle Internet Financial, the developers of USDC to its Fast Track Program. Visa will not custody any USDC but will be working with Circle to enable customers to send and receive USDC payments.
More Cryptocurrencies News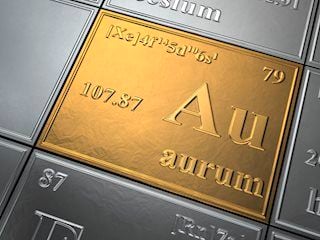 Bitcoin has lived through a roller-coaster week. The pioneer digital currency hit another multi-year high of $19,500 and got really close to the all-time high on Wednesday.
Read the weekly forecast