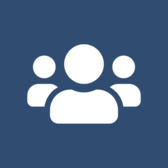 Venture369 team
Editorial Team Venture369
Thanks for following this author!
At the start of each trading session, you will receive an email with the author's new posts.
You've unfollowed this author.
You won't receive any more email notifications from this author.
---
In a digital world full of anonymity, Digital Nod is your go-to, legitimate agency where you talk to real people who know how to provide real solutions. Our journey dates back to 2013, when three digital marketers, Karishhma Ashwin Mago, Nikhil Mulani, and Mohit Mirchandani, came together to provide legitimate effective solutions to some of the most pressing digital problems faced by brands and individuals today.