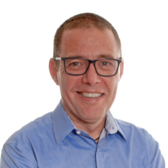 Tomas Salles
Senior Technical Analyst FXStreet
Thanks for following this author!
At the start of each trading session, you will receive an email with the author's new posts.
You've unfollowed this author.
You won't receive any more email notifications from this author.
---
Short Bio
Tomàs Sallés was born in Barcelona in 1972, he is a certified technical analyst after having completing specialized courses in Spain and Switzerland. He expanded his technical training following the guidance of great experts on the financial markets. Tomàs is currently in the process of completing the technical analysis course at the Society of Technical Analysts (STA) in London.
Current work at FXStreet
Tomàs currently holds the position of Senior Technical Analyst, specializing in trading and algorithmic systems, mainly for the Premium segment of users. Tomàs participates in the creation of professional class analysis and the supervision of the technical tools of the FXStreet website.
Previous financial experience
2006- 2008: Independent Trader.
2008- 2012: Market Maker for World Trade Securities Ltd.
Educational background
Master in Tourism Business Management from ESERP.
Advanced Technical Analysis Course by Serenity Markets Training in Geneva.
Extra-curricular activities
Tomàs volunteers at the Mental Health Department of the Terrassa Hospital.