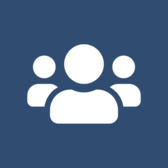 TheoTrade Analysis Team
TheoTrade Analysis Team TheoTrade, LLC
Thanks for following this author!
At the start of each trading session, you will receive an email with the author's new posts.
You've unfollowed this author.
You won't receive any more email notifications from this author.
TheoTrade's team:
Don Kaufman, Co-Founder, Chief Derivatives Instructor (Trader Stocks, Options, Futures)
Don is one of the industry's leading financial strategists and educational authorities.
Jeff Roth, Co-Founder (Chief Marketing Officer, Chief Operations Officer)
Jeff studied at Seton Hall University where he graduated with honors with a degree in Economics and a concentration in monetary policy.
Doc Severson (Trader Stocks, Options, Trading Mindset)
Doc Severson has been actively trading the US Stock, Futures, and Options markets since the mid-90's and his specialty is trading the US Equity Options market.
Jeff Bierman (Technical & Fundamental Analysis)
Jeffrey Bierman is one of the industry's leading technical analysts with more than 24 years of experience under his belt.
Tony Rago (Trader - NASDAQ Futures)
Tony has been trading since the mid-90s and has narrowed his trading skills to focus on the specialization of NASDAQ Futures.
Steve "Slim" Miller (Trader Stocks, Options, Futures)
Steve Miller, aka, Slim, has spent the past 42 years trading stocks, options, futures on and off the trading floor.