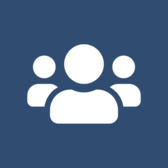 The AlphaMind Project
Trader coaches and mentors The AlphaMind Project Ltd
Thanks for following this author!
At the start of each trading session, you will receive an email with the author's new posts.
You've unfollowed this author.
You won't receive any more email notifications from this author.
---
The AlphaMind Project has been co-founded by Steven Goldstein and Mark Randall to become a leader in the delivery of trader coaching, mentoring and trader focussed education. With over 70 years of front-line markets experience with major investment banks, Steve and Mark bring a wealth of experience and knowledge leadership to these extraordinary Podcasts where they interview some of the world's leaders in trading psychology, trading methodology, mindset optimisation and peak performance. As trader coaches and mentors they seek to help people develop, cultivate and grow optimal mindsets for better performance and more effective and productive behaviour when engaged in risk-taking activities.