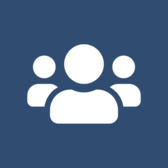 Quantiforce Team
Quantiforce Team Quantiforce
Thanks for following this author!
At the start of each trading session, you will receive an email with the author's new posts.
You've unfollowed this author.
You won't receive any more email notifications from this author.
---
Quantforce is a strategy provider operating on sophisticated trading algorithms, which were coded based on 15 years of trading experience and best trading practices. For our clients, we offer three trading accounts, which we operate on 9 different algorithms. It took us several months to properly code, develop, test and optimize these algorithms in order to receive extraordinary results on the real market. Our main goals are strict risk control, money management and proper diversification. Our approach to quantitative trading is different to most strategy providers. We don't use martingale systems and all trades placed by our quants have stop loss orders. In order to completely protect our clients' funds, the risk per one trade ranges from 1 to 3%. Quantiforce is a great choice for investors who value their capital and are serious about their investments.