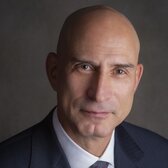 Joseph Trevisani
Senior Analyst FXStreet
Thanks for following this author!
At the start of each trading session, you will receive an email with the author's new posts.
You've unfollowed this author.
You won't receive any more email notifications from this author.
---
Short Bio
Joseph Trevisani began his thirty-year career in the financial markets at Credit Suisse in New York and Singapore where he worked for 12 years as an interbank currency trader and trading desk manager. Returning from Asia he moved to Bermuda and managed the Asian Trading desk and was a proprietary currency trader for The Bank of Bermuda in Hamilton, Bermuda. Mr. Trevisani joined the online financial industry in 2001 as a founding partner of FX Solutions, one of the first and most successful internet trading firms. In over ten years he served as Chief Dealer, Head of Institutional Sales and Chief Market Analyst.
Current work at FXStreet
Mr. Trevisani joined FXStreet in 2018 as a senior market analyst.
Other profiles
Previous financial experience
Mr. Trevisani has published economic and currency analysis on RealClearMarkets, Forbes.com, SFO Magazine, Forex TV, Active Trader, Aim Bulletin in addition to his many and continuing contributions to FXStreet. He has been a frequent speaker at online trading industry conferences and events throughout the world.
Educational background
Mr. Trevisani has a Bachelor's Degree and a Master's in International Politics and Finance from Columbia University in New York City, where he lives with his wife and twin daughters.
Notable media appearances
Mr.Trevisani has appeared on CNBC, Yahoo Finance, Bloomberg, Fox Business, Wall Street and Real Vision in New York as an economic and currency analyst and on various outlets in the Middle East and Asia. He has been quoted in the Wall Street Journal, Reuters, Associated Press, Bloomberg, Dow Jones Newswires, the Chicago Tribune, Futures Magazine and many other media outlets around the world.