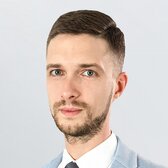 Daniel Kostecki
Director of the Polish branch of Conotoxia Ltd. Conotoxia
Thanks for following this author!
At the start of each trading session, you will receive an email with the author's new posts.
You've unfollowed this author.
You won't receive any more email notifications from this author.
---
Daniel Kostecki is a graduate of Economics at the University of Szczecin in Poland. Privately connected to the financial markets since 2007 and professionally since 2010. Winner of the FxCuffs statuette in the Blog of the Year and Personality of the Year categories. Author of numerous commentaries and analyses of the situation on the financial markets and a guest on national TV, press and radio.