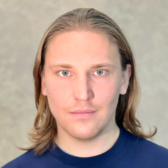 Andrey Diyakonov
Chief Commercial Officer Choise.com
Thanks for following this author!
At the start of each trading session, you will receive an email with the author's new posts.
You've unfollowed this author.
You won't receive any more email notifications from this author.
---
Andrey is a seasoned business development executive with a proven track record of engaging customers, strengthening partnerships, building and leading accomplishing teams in Financial Services, Crypto, Telco, Industrial Goods, and International Education.
The main goal of Andrey within Choise.com is to develop strategies to attract and retain high-quality investors for the project, as well as working to establish long-lasting and value-boosting infrastructure partnerships. He is actively involved in crypto industry life, has spoken on panels, keynotes, and conducted masterclass in numerous crypto industry events.