If looking for a reason to prefer EUR against USD, look at Industrial Production
Outlook:
We are in the calm before the storm. Traders are willing to behave normally as we await events that are sure to set off a ruckus.
First up is the Brexit plan by PM May tomorrow. Then the ECB meets on Jan 19. And the biggie, Trump's inauguration on Friday, Jan 20.
On the Brexit speech, we doubt we will get a clear picture. Market players seem willing to put a hard Brexit spin on whatever May may say, which seems warranted by additional comments from Chancellor Hammond yesterday. As noted above, sterling opened the Sunday session gap down. The new low is 1.1982, closing in on the last lowest low, 1.1950 from the week of Oct 7. So far today the pound is partly filling the gap, but we judge that this is the usual pullback after a true breakaway gap. Big Bank analysts interviewed by the WSJ concur—Deutsche Bank has 1.1000 if a hard Brexit gets fully priced in, which is also Goldman's number. HSBC has 1.1400.
Another event this week is the ECB policy meeting on Jan 19. Normally we expect almost nothing from the second meeting in a month, but this time we expect some serious change in tone and/or semantics. After all, inflation and other data point to a robust recovery. The German press is out in force calling for an end to QE. The ECB statement and Draghi's press conference has to reinforce the existing stance that "there are no signs yet of a convincing upward trend in underlying inflation." A couple of data points are not a "trend."
And finally, Trump is inaugurated on Friday. If we think we have had to re-jigger our risk assessments up to now, usually on those unbearably stupid tweets, just wait. It's going to get worse. We could be reevaluating several times a day. The WSJ reports "In a weekend interview, Mr. Trump said other countries would follow the U.K. in exiting the European Union and said he was indifferent to the fate of the EU, which he described as a vehicle for German interests.
"He also said the U.S. would move quickly to agree to a free-trade deal with the U.K., which, as an EU member for the next two years, cannot conclude independent trade agreements. And he said that the North Atlantic Treaty Organization was, in its current form, obsolete, although he said it could have an important role." German FinMin Steinmeier said the Trump's comments had "caused astonishment and excitement, and I'm sure not just in Brussels." NATO chief Stoltenberg is concerned and the comments run counter to what the nominated defense secretary just said in his Congressional vetting hearing.
Trump's comments promote a negative attitude toward the Eurozone in an environment that is already prepared to sell euros on any rally. Sentiment remains dollar-favorable on diverging monetary policy and the widening interest rate differential. As Market News summarizes, "Traders still favored a euro break back below $1.0500 and a retest of the 2017 lows near $1.0341, seen Jan. 3, but for now were content [on Friday] to wait for better levels to enter into a short position. Ditto for dollar-yen, which was closing near ¥114.50, on the low side of this week's range of ¥113.76 to ¥117.53. Traders favored buying dollar-yen dips, but debated whether the dip was already seen Thursday, when the pair bot-tomed near ¥113.76 and tested low levels last seen Dec. 8, when a ¥113.13 low print was seen."
But we have something else—eurozone data improving far more and far faster than we have come to expect from this region. It's a battle for the hearts and minds of traders between all the squishy stuff that goes into "sentiment" vs. the fundamentals.
And this is the main reason to publish the morning report (when we said on Friday that we wouldn't). See the chart of eurozone industrial production below. The data was reported early Friday but we didn't get the chart until later in the day (from The Daily Shot).
It's a Holy Cow chart. Now look at the USD industrial production index below the Eurozone version. The two data sets are arrived at differently and not really comparable, but never mind. The point of the comparison is that the Eurozone is hardly sclerotic—it's getting the same boost the US got from QE. It's just getting it a few years later. Presumably, it will run out of steam at some point, as the US seems to be doing right now.
If we are looking for a hard reason to prefer the euro over the dollar, this is it. We tend to use the PMI's as the key indicator rather than industrial production per se, but again, never mind. Europe is showing and may continue to show robustness while the US, which is later in the cycle, is faltering.
But with Trump insulting the Eurozone as "a vehicle for German interests" and trying to help May carve out a new trade deal, it's hard to see traders keeping good economic data at the top of the list of determinative factors. Shiny tidbits, relevant or not, almost always outweigh the dreary old fundamentals.
Is it a shiny tidbit that Trump may whittle NATO down to nearly nothing? Probably not. Europe depends on the US for defense and spends very little on it, which is why it can have free university education and health care and all the rest of those social welfare programs (and we can't). Trump thinks this is unfair and Europe should pay more. Gutting NATO is one way to wake up European leaders and force them to re-align their budgets toward higher defense spending.
Trump's bargaining position is ugly and rude, but we can't say it won't work. Ironically, the need for greater unity among eurozone members on defense spending is good for pro-Europe sentiment, which has certainly been challenged (Greece, UK, Italy, France). And increased defense spending would give a substantial boost to eurozone economies. It always does. It's how the world got out of the Great Depression.
We say the new and improved data from the Eurozone, assuming it keeps coming, is going to throw a monkey wrench into the conventional wisdom that the euro is toast. The road to parity is going to be long and hard.
Tidbit: The World Economic Forum is held this week in Davos. Quartz writes it's where the bigshots go to establish the conventional wisdom. It's never been easier to mock Davos—it got everything spectacularly wrong last year (except that shiny new thing from Canada, Trudeau). "... the assembled bigwigs, so used to winning, must now come to grips with the unfamiliar feeling of losing, and figure out what to do about it."
Tidbit 2: Moody's will pay $864 million in fines to the Justice Dept and some states for failing to use proper standards in rating mortgage derivatives ahead of the crash. Moody's says "Moody's stands behind the integrity of its ratings, methodologies and processes, and the settlement contains no finding of any violation of law, nor any admission of liability," according to the WSJ. Earlier, S&P had paid $1.5 billion in fines.
And still nobody goes to jail. This fine-paying business is a terrible way to end what is really a giant fraud. Within two years of the Lehman, Bear Stearns and AIG failures, the government should have charged ratings agency executives with crimes and they should have gone to jail. If they had been publicly humiliated and jailed, we wouldn't have Trump. Somebody should tell the Justice Dept that fines are not "justice," especially when paired with statements from the criminals that they did not commit a crime. Of course they did.
Politics: Michael Lewis, in an issue of Vanity Fair containing several Trump stories, writes about attending a meeting of a group of high school students. One of their deductions: the voters no longer hold the president to standards they themselves must obey—he can lie, cheat, grope, plagiarize, do drugs and engage in racism and sexism. Trump is "no more accountable for the lies he speaks as for the money he borrows."
An article about FBI chief Comey in Esquire concludes that he may have made a terrible mistake interfering in the presidential election, something that is strictly prohibited by law and by custom, but he is still a man of integrity and deserves to keep the job. Besides, imagine how awful a Trump selection would be. One statement in the article comes back to haunt: "Donald Trump won the presidency by about a hundred thousand votes spread across three states. According to Trump's own pollster, just five countries in Florida and Michigan could have flipped the electoral college. Hillary Clinton is not the only person who thinks Comey tipped the balance. In the black lagoon of Washington politicos, there is something close to consensus that she might be right."
While the FBI was busy investigating Clinton emails, it was busily ignoring the information about the Russian hacks, which the FBI was alerted to as early as July. Imagine if the focus was the other way around.
This is why Civil Right leader John Lewis says Trump is not a legitimate president. Today NYT op-ed writer Krugman joins him.
Note to Readers: Markets are (mostly) closed today. We are publishing anyway. Remember, no morning report on Wednesday, Jan 18 due to a court date.
| | | | | | | |
| --- | --- | --- | --- | --- | --- | --- |
| | | Current | Signal | Signal | Signal | |
| Currency | Spot | Position | Strength | Date | Rate | Gain/Loss |
| USD/JPY | 114.29 | SHORT USD | WEAK | 01/05/17 | 115.93 | 1.41% |
| GBP/USD | 1.2058 | SHORT GBP | STRONG | 12/16/16 | 1.2444 | 3.10% |
| EUR/USD | 1.0586 | LONG EURO | WEAK | 01/10/17 | 1.0587 | -0.01% |
| EUR/JPY | 121.00 | LONG EURO | STRONG | 11/03/16 | 114.30 | 5.86% |
| EUR/GBP | 0.8779 | LONG EURO | WEAK | 01/09/17 | 0.8649 | 1.50% |
| USD/CHF | 1.0127 | SHORT USD | WEAK | 01/05/17 | 1.0113 | -0.14% |
| USD/CAD | 1.3151 | SHORT CAD | STRONG | 01/05/17 | 1.3253 | 0.77% |
| NZD/USD | 0.7081 | SHORT NZD | WEAK | 12/19/16 | 0.6963 | -1.69% |
| AUD/USD | 0.7465 | LONG AUD | STRONG | 01/05/17 | 0.7343 | 1.66% |
| AUD/JPY | 85.31 | LONG AUD | WEAK | 10/06/16 | 78.48 | 8.70% |
| USD/MXN | 21.6240 | LONG USD | STRONG | 10/31/16 | 18.9054 | 14.38% |
_________________
This morning FX briefing is an information service, not a trading system. All trade recommendations are included in the afternoon report.
Analysis feed
---
Latest Forex Analysis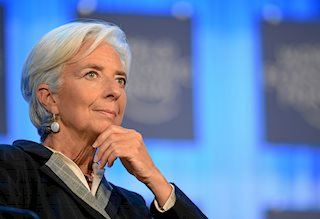 EUR/USD has pared its gains that followed upbeat preliminary PMIs for Germany came out above expectations, pointing to a recovery. The USD is advancing amid fears of the coronavirus.
EUR/USD News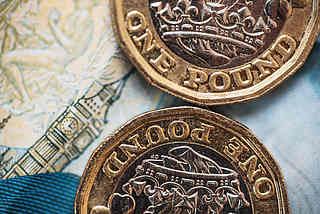 GBP/USD is trading below 1.31 after hitting a fresh high of 1.3172. The UK Manufacturing PMI beat with 49.8 and Services PMI with 52.9. The USD is gaining ground across the board.
GBP/USD News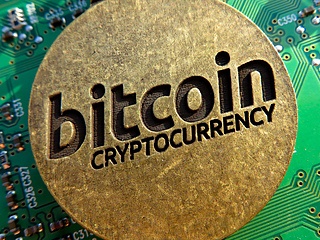 Despite appearances, Bitcoin is the asset with the best risk/benefit ratio. The current falls are adjusted to the ranges of the previous rise. Downward momentum expires in the first half of February.
Read more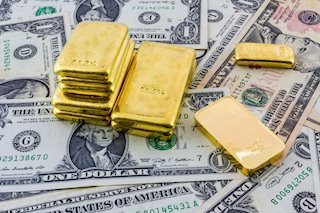 The XAU/USD pair dropped to a daily low of $1556.70 during the European trading hours as the easing worries over coronavirus becoming a global epidemic and a broad-based USD strength put the pair under bearish pressure.
Gold News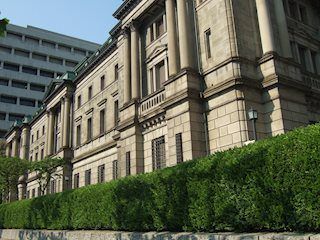 The USD/JPY pair reversed its direction during the American trading hours as the risk-off atmosphere allowed the JPY to find demand as a safe-haven.
USD/JPY News
---