The world faces three known crisis points in the next 30-90 days
Outlook:
We get the usual Thursday jobless claims, July leading indicators and the flash August Markit PMI. A surprise is possible. TradingEconomics reports "Manufacturing PMI was revised slightly higher to 50.4 in July 2019 from a preliminary estimate of 50.0 and compared to June's 50.6. Still, the latest reading indicated the slowest overall expansion in the manufacturing sector since the height of the financial crisis in September 2009." The WSJ reports the manufacturing PMI is expected to lose only a little to 50.3 from 50.4 (with services down to 52.6 from 53.0).
Not to overstate anything, but a lousy number this time opens the door for new ridiculous comments from the White House.
Elsewhere in N. America, Mexico reports the bi-weekly CPI estimate, expected to fade a bit 3.5% y/y from 3.72% and driving talk of a rate cut, with the second estimate of GDP tomorrow. For its part, Canada reports retail sales tomorrow after wholesale trade today. Is the US dragging down half the hemisphere?
The world faces three known crisis points in the next 30-90 days. They are Brexit, the German contraction/recession and the US-China trade war. (There might be some unknown unknowns out there, too.) We might add Hong Kong and Italy, or Venezuela and Argentine, but the biggies are Britain, Germany and the US.
We wrote yesterday that the US could avoid slowdown/recession if three things came about—and all are well within reach. They are cutting rates, lowering taxes, and ending the trade war with China.
About those rate cuts: interpretations vary, but we are impressed by the choice of words selected by the WSJ for the opening paragraphs of the report on the Fed minutes released yesterday. The Fed board saw the rate cut as a "recalibration" rather than the start of a more aggressive easing cycle. And they see ongoing uncertainty about the trade war as creating a "persistent headwind" for the US economy. What these words mean is (1) the Fed thinks Trump is dead-wrong about needing 100 bp more rate cuts but (2) some additional cuts are going to be needed because Trump is not competent to end the trade war or convince anyone he can end it.
In this interpretation, the Fed is one inch from insulting Trump for being a bad manager and causing all this uncertainty. That word "persistent" is a proxy for "stubborn, maybe compulsive." Uncertainty about the trade war is destructive and counterproductive. People who persist in destructive and counterproductive behavior are foolish and not fit for public office. If Trump perceives the insult, we will hear a guillotine being hammered together in the back room.
Luckily for Mr. Powell, Trump is currently occupied with feeling aggrieved by the "nasty" Danish PM, who told him Greenland is not for sale. He might be a little distracted by spotlight-seeking former pal Scaramucci all over the press talking about Trump in negative terms, too.
This doesn't mean we are not getting more rate cuts. The Fed is correct in its analysis—the trade war is scaring the pants off important people who make actual real-world investment decisions. They need lower rates to get them out from under the sofa.
But the other two events are not going to occur. Trump has already flip-flopped on cutting the payroll tax or indexing capital gains, after only one day—exactly as he flip-flopped on any gun control after the gun lobby got to him.
The third thing is the trade war. September 1 looms. China is silent. It's keeping the dollar/yuan fairly steady. It instituted a new interest rate regime that effectively lowers borrowing costs, a mild form of stimulus. We can probably safely assume that a more muscular form of stimulus is going on in back rooms—arm-twisting. What is China going to do? With any luck, nothing. Quarrels over military aircraft sales to Taiwan don't really enter into it—do they? The longer China remains unresponsive, the edgier Trump gets. First he said trade wars are easy to win. But it's obvious the US is not winning. Then he said trade wars are hard to win—but doesn't offer anything more than soothing sounds from the voiceboxes of his puppets. The longer this goes on without fresh news or perspective, the more uncertainty rules the financial markets and addles everyone's brain. In the absence of information, dread builds. It's possible we lack information because nothing is happening—no progress is being made. The longer this stalemate last, the more the Fed will have to cut.
So now we circle back to the Fed. We reckon the Fed is going to cut rates three times before year-end. Here's the current CME probability breakout for Fed funds on the upcoming FOMC dates:
Sept 18: 98.1% see a 25 bp cut to 1.75-2.0%
Oct 30: 67.1% see a 25 bp cut to 1.50-1.75%
Dec 19: 42.6% see a 25 bp cut to 1.25-1.50%
Granted, that December probability is less than 50%, but watch it go up as nothing happens on the China trade deal, or nothing good. With the recent rate cut, that will make four of 25 bp = 100 bp.
How awful would this be? As long as the Fed can't be credibly tarred with the charge of political interference, not bad at all. An argument can be made that when rates are low or even negative, it's because there's just too darn much money supply and not enough demand for loans. An economist acquaintance points out that the Fed really did raise rates too high—"they outran the demand for investment capital at market rates with their reserves pricing policy. Like the ECB in 2012... they went too far in rate increases, and now they have to walk back their increases. Right now, the market rate is between 1.50 and 1.75 percent. Why should the Fed dither in going there?"
That makes the key question whether all those Fed cuts can offset the uncertainty and negative economic consequences of the trade war? We don't know the answer, but we do know the US economy has an increasing focus on medical care, high tech, services of all sorts, and various things we can produce ourselves, get from other countries, or do without. The cost to the consumer of the trade war is estimated by the NY Fed at $620, with others going as far as $1200-1500. This is a hardship for many, granted, but not everyone. The average income in Q1 $52,208. Give everyone a raise (or a tax cut) of about 2% (=$1044) and the tariff cost is covered. Here's another idea: everybody re-mortgages his house at lower rates and saves a similar amount. Renters are out in the rain; rent is notoriously sticky downwards.
We might be able to accept the hypothesis that the trade war is not going to dampen the endless materialism of the US consumer. And if the consumer, at two-thirds of the economy, is okay, isn't the whole economy okay? Well, no. Important other countries—Germany, UK—can still lower the outlook, if not all the way to US recession. Uncertainty and turmoil and erratic behavior at the top are still frightening and still capable of causing great harm, some of it in ways we don't yet see. The instincts of various financial sectors are dead right about that. But, much as we hate to say it, Trump is right that the US economy needs those rate cuts and the US economy is doing okay and will be doing better once those cuts take root. Just not the "best-ever" and 4-5% he boasts about so ridiculously. So now to get to the bottom line: the stock market should be okay (except for the big machinery industrials). Again. Talk of zero or negative rates, or re-starting QE, will fade. If we keep getting job growth and other signs of robustness like retail sales (and auto sales this fall), volatility will fall back. Actually, it already did. See the VIX chart from YahooFinance.
This happy ending version of upcoming events can come about only if Germany and the UK can recover from recession/Brexit, and if Trump doesn't screw things up. Alas, we know that is precisely what he is prone to do. If the FX market were to accept this rosy scenario, the dollar might lose some of its haven luster, although it's hard to see where else managers would want to put their money. Canada, maybe. But Trump just loves noise, so even if this turns out to be fairly on track, it won't be a straight line and it sure won't be uninterrupted by manufactured crises.
Here's the thing—Trumpian distractions/disruptions sometimes go loony-tunes and that happened yesterday. Not just the flip-flop on taxes following a flip-flop on guns, or insulting an ally and then letting it spread to NATO—we have seen inconsistency and temper tantrums before. This time he said Jews voting for Dems are misinformed or disloyal, but even that is not all that new. What had psychiatrists tearing their hair on TV late last night was Trump claiming he is the Chosen One and he could still be in office 10-13 years from now. He also said he seen as the King of Israel... by Israelis. We await a response from the authentic genius Netanyahu.
Former Trump advisor Bannon said some time ago that Trump will not voluntarily leave the white House, implying the US Marshalls or the Army will have to drag him out by the scuff of his neck. Such a thing would be proof positive that Trump's aberrations are far more serious than quirks—the guy is nuts. Remember that right after the election, a group of shrinks came together to say precisely that. That's when we all took a look at the 25th Amendment. Jokes about guys in mental hospitals thinking they are Napoleon or Jesus are no longer funny—we've got one in the White House right now. See Trump's tweet below.
Trump's tweet: "President Trump is the greatest President for Jews and for Israel in the history of the world, not just America, he is the best President for Israel in the history of the world...and the Jewish people in Israel love him.... ..like he's the King of Israel. They love him like he is the second coming of God...But American Jews don't know him or like him. They don't even know what they're doing or saying anymore. It makes no sense! But that's OK, if he keeps doing what he's doing, he's good for... ....all Jews, Blacks, Gays, everyone. And importantly, he's good for everyone in America who wants a job." Where is the dividing line between narcissistic grandiosity and mental illness? Mental health professionals have little problem making the judgment—they say Trump is nuts. But elected politicians are far more cowardly. Some day we are going to wish we took Trump's mental illness more seriously. Words are one thing—deeds are another. Be afraid. And don't sell dollars.
---
This is an excerpt from "The Rockefeller Morning Briefing," which is far larger (about 10 pages). The Briefing has been published every day for over 25 years and represents experienced analysis and insight. The report offers deep background and is not intended to guide FX trading. Rockefeller produces other reports (in spot and futures) for trading purposes.
To get a free trial, please write to [email protected] and you will be added to the mailing list..
This morning FX briefing is an information service, not a trading system. All trade recommendations are included in the afternoon report.
Feed news
---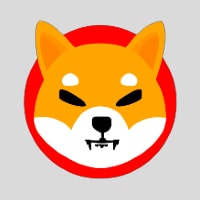 Leading investment platform eToro has been adding cryptocurrency assets on popular demand from users. The Dogecoin killer recently amassed 600,000 holders despite range-bound price action.
Read more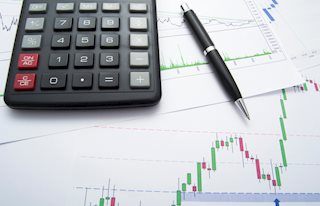 NYSE:NIO added 1.86% as EV and China stocks bounced back again. Nio rides higher as industry leader Tesla gets some major upgrades. Nio rival XPeng releases a refreshed look for its compact SUV.
Read more
---