The economics of a United Ireland
Given that for the first time in a century a United Ireland is a realistic prospect it is appropriate now to look at the economic implications of unification and plan ahead rather than have it arrive suddenly without any forethought.
Every political system is based on a balance between various internal forces and viewpoints. Successful countries go through a problem-solving phase where they identify problems and allocate resources to their timely resolution as they go along. Unsuccessful countries may identify the same problems but internal squabbles, vested interests, lack of seriousness and other factors leave the matters unresolved and a problem for those coming after.
Examples of problem-solving include (i) investing in infrastructure such as road, rail, ports, airports etc to facilitate trade and movement; (ii) creating policies that lead to adequate and affordable housing supply; (iii) investing in the types of education that are future orientated; (iv) managing budgets to ensure resources are allocated correctly; (v) controlling costs in sectors such as health – etc.
A feature of all of the high growth developing countries (e.g. China, India) is that they get most of this right. Low growth developing countries such as Brazil have allowed their political systems to let themselves get diverted from these tasks such that their resources are being allocated for unproductive uses (money is going on salaries and pensions instead of being invested in infrastructure). Many developed countries have also strayed from the problem-solving path and are paying and will continue to pay the price in terms of reduced potential – this is the case with the resource-hogging health system in the US.
The Republic of Ireland has had high growth rates over the last three decades which is due to the rapid internationalisation of the economy. The Republic has got some things right such as investment in education to supply graduates for the industries of the future. However, it lags considerably in infrastructure and housing. There has been hardly any new rail built in a century of independence even though rail is the best solution for urban transport and housing is in short supply and unnecessarily unaffordable. Furthermore, insurance and health costs are out of line. All of these shortcomings are the result of the balance of forces that control the state and give in to various vested interests in keeping things as they are. They are thus subject to political solution.
After Unification there will be a new balance of forces by the addition of the new population but this does not necessarily mean that the Republic's problems will be addressed. In contrast to the Unification of Germany Ireland will not be creating an industrial holding entity like the Treuhand which laid off some 4 million East German industrial workers after unification since business in Northern Ireland will be able to continue as before. On the other hand, there is the political risk of discontented Unionists working against the new State but it is my view that without a realistic attainable goal (and it's hard to think what such a goal might be) such protests won't be sustainable and most of the discontented will leave. Unionism without a State is meaningless.
Currently Northern Ireland manages with a significant budget subsidy from London and the question arises as to whether the Republic of Ireland would be able to afford this level of subsidy after Unification. In my view if the United Kingdom takes responsibility for earned public sectors pensions accrued under its administration then the deficit would be much reduced; that is, pensions in payment and the accrued part for those still in work. Were these to be paid from London a significant part of the deficit would disappear.
However, to really make Unification work it would be incumbent on the Republic to start to address now the issues which are holding the country back – infrastructure, housing, insurance costs & health costs. There are draft proposals to deal with some of these issues but they have yet to be enacted. The Republic's political system gives too much weight to small groups so that it is easier to block something than actually get something done. A new Constitution will be required after Unification in order to incorporate the six counties of Northern Ireland and it would be a suitable occasion to alter other aspects of the Constitution that are causing the distortions mentioned above. It would be somewhat akin to tweaking the rules in football or rugby to encourage attack rather than defence.
Ireland looks too often to the English-speaking countries and would be well served at taking a closer look at how the Continental European countries work, not just superficially but in depth. Ireland would do well to learn from Spain – they have an adequate housing supply due to decades of high- rise high-density urbanisation, far superior rail due to ongoing investment in urban metros and intercity high-speed rail, much cheaper insurance as claims costs are under the control of Parliament rather than the Courts and they spend about half as much on health for similar outcomes as the sector in Ireland has become dominated by vested interests.
Whereas Northern Ireland a century ago was the only industrialised part of the island much of it's original industrial base in shipbuilding, linen and textiles has since disappeared. However, a new economy is emerging based on Information, Communications & Technology (ICT) and Med/Pharma and in this respect the numbers employed in these sectors are on a comparable scale to the Republic. Thus, the adjustment post-Unification should be manageable and overall the cost of Unification should be about 20% of the combined GDP provided that the other changes indicated above are implemented.
Latin Report is not legally responsible for any decisions taken based on the views offered here or in our Reports.
Feed news
Join Telegram
---
Recommended Content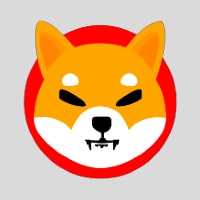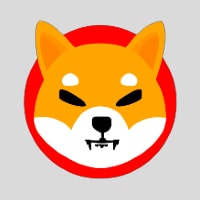 Shytoshi Kusama, the project lead for Shiba Inu, has dropped a teaser about Shiba Eternity games for the SHIB community. Proponents expect the launch of the collectible card game to be a bullish catalyst for Shiba Inu price.
Read more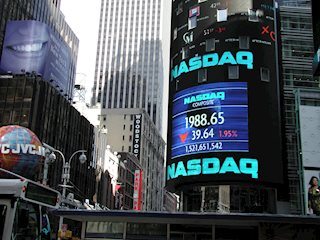 Equity markets remain at the precipice of a technical collapse, which we examine in the weekly long-term chart below. The overall picture remains one of nervousness ahead of the upcoming Q3 earnings season.
Read more
---