Notes/Observations
- Market pause to reflect on outlook for further reconciliation between the US and China on the trade front
- German BDI warns that domestic growth in the country will remain weak in 2020
Asia:
- China Vice premier Liu He (chief negotiator on trade): US/China Phase 1 trade deal to benefit both nations and the world with peace, stability and prosperity. China imports of US agriculture products will be based on market principals; companies will import agri products based on consumer need, supply and demand in the market. Deal was reached on the basis of mutual respect and equality. China 2019 GDP to be above 6.0% [vs 6.0-6.5% target]; Jan data indicated better than expected outlook
Europe:
- EU Commission chief Von Der Leyen: will closely watch the implementation of the Brexit deal. A Brexit implementation extension beyond the end of 2020 would be a UK decision
Americas:
- President Trump: reiterated plans to go to China in not-too-distant future; 'Phase 1' deal was an important step towards fair trade with China. All tariffs to come off when finish the 'Phase 2' deal; To start 'Phase 2' deal talks very shortly . US dollar was high
- VP Pence: Have already begun discussions on a Phase 2 trade deal
- Treasury Sec Mnuchin: USMCA and China trade deal will add 0.5-0.7% to US GDP; have data on China subsidies and that will be addressed in Phase 2 talks
- White House Econ Adviser Kudlow stated that was still working on 'Tax Cut 2.0' plan (likely to be unveiled in the summer). Says if enforcement on phase-1 trade agreement did not occur, then US would take proportionate action, and China did not have the capacity to reciprocate
- Fed's Beige Book noted that the economy continued to expand moderately in the last weeks of 2019 (prior 'expanded modestly'). Near term outlook remained modestly favorable and most districts cited widespread labor shortages
- House voted to approve sending impeachment articles to the Senate (voted 228 to 193 to give the Senate). Approved the 7 House impeachment including Reps Schiff, Nadler, Jeffries, Garcia, Demings, Lofgren, and Crow. Rep Adam Schiff to act as the lead impeachment manager
SPEAKERS/FIXED INCOME/FX/COMMODITIES/ERRATUM
Indices [Stoxx600 +0.18% at 420.30, FTSE -0.27% at 7,622.43, DAX +0.07% at 13,441.53, CAC-40 +0.18% at 6,043.55, IBEX-35 +0.20% at 9,531.00, FTSE MIB +0.37% at 23,851.79, SMI -0.08% at 10,662.50, S&P 500 Futures +0.28%]
Market Focal Points/Key Themes:
European indices in the green following Asia indices quite flat and higher US futures.
Associated British Foods higher on trading update and solid sales at Primark. Halfords, John Wood and Rank also rise on well-received trading updates. HelloFresh and Stockmann both rallying after raising FY19 guidance. Beiersdorf, Geberit and Alstom down after reporting sales updates. Mowi down after reporting Q4 harvest volume below guidance and much lower EBIT y/y. Hays down after Q2 net fees decline and profit warning. Pearson tanks on trading update and flagging heavy declines to continue in US higher education print products, as well as a CFO change. Whitbread down after reporting negative UK LFL sales in Q3. N Brown plunges on profit warning. Varta jumps after indicating it will increase production capacity for lithium-ion batteries. Italian banks UBI Banca and Banca Monte Paschi de Siena both up as the former was assigned a B2 rating by Moody's on a new bond to be issued and the latter is selling 10-year notes.
Notable earners today include Bank of New York Mellon, Morgan Stanley, PPG Industries and Charles Schwab.
Equities
- Consumer discretionary: Associated British Foods [ABF.UK] +3% (sales), HelloFresh [HFG.DE] +6% (raises outlook), Stockmann [STCBV.FI] +20% (trading update), Pearson [PSON.UK] -10% (trading update; CFO change), Hays [HAS.UK] -3% (trading update), Beiersdorf [BEI.DE] -1.5% (sales), Whitbread [WTB.UK] -6% (trading update)
- Industrials: Varta [VAR1.DE] +6% (production capacity), John Wood Group [WG.UK] +9% (trading update), Alstom [ALO.FR] -1% (sales)
Speakers
- Bank of England (BOE) Q4 Bank Liabilities/Credit Conditions Surveys: Overall demand for unsecured lending declined. Demand for secured lending for house purchases fell in quarter and expected to decrease again in 1Q,
- Norway Central Bank (Norges) Bank Lending Survey saw little change in credit demand
- South Africa Fin Min Mboweni: State wage bill was a huge treat to finances. Needed to resolve the issue before the Feb budget
- German BDI Industry Association: German 2020 GDP growth seen at 0.5%. Saw no signs that Industrial sector would bottom out from recession. Called on German govt to implement a massive investment program in infrastructure over the coming 10 years to aid growth
- China PBOC Monetary Dept Head Sun Guofeng stated CNY currency (Yuan) change during 2019 was in-line with main currencies. Liquidity at banks was relatively ample; PBOC to keep liquidity stable ahead of the Chinese New Year. RRR level was appropriate; saw limited room for additional reserve ratio cuts
- IEA Dec Monthly Oil Report maintained 2020 global oil demand growth at 1.2Mbpd and maintained 2020 Non-Opec supply growth at 2.1M bpd
Currencies/ Fixed Income
- FX impact from the details unveiled of the phase-one U.S.-China trade agreement was modest as dealers noted that the contents of the deal were not surprising and the positive sentiment had already been priced in. Overall narrow trading range prevailed in the EU session.
- GBP/USD rebounded from recent lows as several analysts urged caution on bets for a Jan BOE rate cut. The GBP/USD tested below 1.30 on Wed after UK inflation hit a fresh 3-year low as market priced in over 60% chance of rate cut this month.
- The CNY currency was firmer as China stated it was committed to avoiding currency manipulation to gain an advantage on trade. USD/CNY below 6.88
Economic Data
- (NL) Netherlands Dec Unemployment Rate: 3.2% v 3.5%e
- (EU) EU27 Dec New Car Registrations: 21.7% v 4.9% prior (4th straight monthly increase)
- (DE) Germany Dec Final CPI M/M: 0.5% v 0.5%e; Y/Y: 1.5% v 1.5%e
- (DE) Germany Dec Final CPI EU Harmonized M/M: 0.6% v 0.6%e; Y/Y: 1.5% v 1.5%e
- (NO) Norway Q4 House Price Index Q/Q: 0.5% v 0.9% prior
- (CN) China Dec Aggregate Financing (CNY): 2.10T v 1.650Te
- (CN) China Dec New Yuan Loan (CNY): 1.14T v 1.200Te
- (CN) China Dec M2 Money Supply Y/Y: 8.7% v 8.3% e (fastest pace since early 2018)
- (CZ) Czech Dec PPI Industrial M/M: 0.1% v 0.0%e; Y/Y: 2.1% v 2.0%e
- (IS) Iceland Dec International Reserves (ISK): 822B v 813B prior
- (ZA) South Africa Nov Total Mining Production M/M: -3.5% v -0.7%e; Y/Y: -3.1% v -0.2%e; Gold Production Y/Y: +5.2% v -1.4% prior; Platinum Production Y/Y: -13.5t v -6.2% prior
Fixed Income Issuance
Non seen
Looking Ahead
- (EG) Egypt Central Bank Interest Rate Decision: Expected to cut Deposit Rate by 75bps to 11.50%; Current Lending Rate at 13.25%
- (MX) Mexico Dec ANTAD Same-Store Sales Y/Y: No est v 5.7% prior
- (CO) Colombia Dec Consumer Confidence Index: No est v -14.4 prior
- 05:30 (HU) Hungary Debt Agency (AKK) to sell Bonds (3 tranches)
- 06:00 (TR) Turkey Central Bank (CBRT) Interest Rate Decision: Expected to cut One-Week Repo Rate by 50bps to 11.50%
- 06:00 (IL) Israel Q3 Final GDP Annualized (3rd reading): 4.0%e v 4.0% prelim
- 06:00 (IE) Ireland Dec CPI M/M: No est v -0.1% prior; Y/Y: No est v 1.1% prior
- 06:00 (IE) Ireland Dec CPI EU Harmonized M/M: No est v -0.2% prior; Y/Y: No est v 0.8% prior
- 06:00 (BR) Brazil Jan FGV Inflation IGP-10 M/M: 1.1%e v 1.7% prior
- 06:00 (CZ) Czech Republic to s3-month Bills
- 06:00 (RO) Romania to sell RON800M in 4.0% Aug 2022 bonds; Avg Yield: % v 3.78% prior; bid-to-cover: x v 1.33x prior
- 06:30 (EU) ECB Accounts of the December Policy Meeting (Minutes)
- 06:45 (US) Daily Libor Fixing
- 08:00 (UK) Daily Baltic Dry Bulk Index
- 08:00 (PL) Poland Dec CPI Core M/M: 0.6%e v 0.0% prior; Y/Y: 3.2%e v 2.6% prior
- 08:00 (RU) Russia Gold and Forex Reserve w/e Jan 10th No est v $549.8B prior (from Dec 27th)
- 08:00 (ZA) South Africa BER Inflation Expectations Survey
- 08:00 (ZA) South Africa Central Bank (SARB) Interest Rate Decision: Expected to leave Interest Rate unchanged at 6.50%
- 08:30 (US) Dec Advance Retail Sales M/M: 0.3%e v 0.2% prior; Retail Sales (ex-auto) M/M: 0.5%e v 0.1% prior; Retail Sales (ex-auto/ gas): 0.4%e v 0.0% prior; Retail Sales (control group): 0.4%e v 0.1% prior
- 08:30 (US) Dec Import Price Index M/M: 0.3%e v 0.2% prior; Y/Y: +0.5%e v -1.3% prior; Import Price Index (ex-petroleum) M/M: 0.1%e v 0.2% prior
- 08:30 (US) Dec Export Price Index M/M: 0.3%e v 0.2% prior; Y/Y: No est v -1.3% prior
- 08:30 (US) Jan Philadelphia Fed Business Outlook Survey: 3.6e v 2.4 prior (revised from 0.3)
- 08:30 (US) Initial Jobless Claims: 218Ke v 214K prior; Continuing Claims: 1.75Me v 1.803M prior
- 08:30 (US) Weekly USDA Net Export Sales
- 10:00 (US) Nov Business Inventories: -0.2%e v +0.2% prior
- 10:00 (US) Jan NAHB Housing Market Index: 74e v 76 prior
- 10:30 (US) Weekly EIA Natural Gas Inventories
- 11:30 (US) Treasury to sell 4-Week and 8-WeekBills
-13:00 (EU) ECB President Lagarde in Frankfurt
- 16:00 (US) Nov Net Long-term TIC Flows: No est v $32.5B prior; Total Net TIC Flows: No est v -$48.3B prior
- 16:30 (NZ) New Zealand Dec Manufacturing PMI: No est v 51.4 prior
- 19:30 (SG) Singapore Dec Non-oil Domestic Exports M/M: -1.6%e v +5.8% prior; Y/Y: -1.5%e v -5.9% prior; Electronic Exports Y/Y: No est v -23.3% prior
- 20:00 (KR) Bank of Korea (BoK) Interest Rate Decision: Expected to leave 7-Day Repo Rate unchanged at 1.25%
- 21:00 (CN) China Q4 GDP Q/Q: 1.4%e v 1.5% prior; Y/Y: 6.0%e v 6.0% prior; GDP YTD Y/Y: 6.2%e v 6.2% prior
- 21:00 (CN) China Dec Retail Sales Y/Y: 7.9%e v 8.0% prior; Retail Sales YTD Y/Y: 8.0%e v 8.0% prior
- 21:00 (CN) China Dec Industrial Production Y/Y: 5.9%e v 6.2% prior; Industrial Production YTD Y/Y: 5.6%e v 5.6% prior
- 21:00 (CN) China Dec YTD Fixed Urban Assets Y/Y: 5.2%e v 5.2% prior
- 21:00 (CN) China Dec Surveyed Jobless Rate: No est v 5.1% prior
- 21:00 (CN) China Dec YTD Property Investment Y/Y: No est v 10.2% prior
- 22:00 (CN) China to sell 3-month Bills
- 22:30 (JP) Japan to sell 3-Month Bills
- 22:35 (JP) Japan to sell 20-Year JGB Bonds
- 23:30 (JP) Japan Nov Tertiary Industry Index M/M: +1.0%e v -4.6% prior
All information provided by Trade The News (a product of Trade The News, Inc. "referred to as TTN hereafter") is for informational purposes only. Information provided is not meant as investment advice nor is it a recommendation to Buy or Sell securities. Although information is taken from sources deemed reliable, no guarantees or assurances can be made to the accuracy of any information provided. 1. Information can be inaccurate and/or incomplete 2. Information can be mistakenly re-released or be delayed, 3. Information may be incorrect, misread, misinterpreted or misunderstood 4. Human error is a business risk you are willing to assume 5. Technology can crash or be interrupted without notice 6. Trading decisions are the responsibility of traders, not those providing additional information. Trade The News is not liable (financial and/or non-financial) for any losses that may arise from any information provided by TTN. Trading securities involves a high degree of risk, and financial losses can and do occur on a regular basis and are part of the risk of trading and investing.
Analysis feed
---
Latest Forex Analysis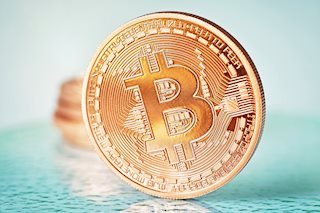 The crypto board starts the week stuck on critical levels. The war for dominance has been favorable to Ethereum for weeks, and the graphics seem to indicate that it's now Bitcoin's turn to win a few battles.
Read more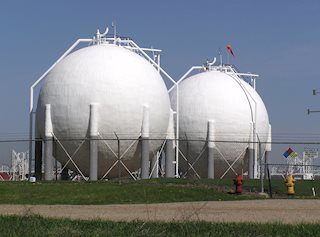 WTI (futures on Nymex) climbed nearly 1.50% in a bid to test the $42 mark on Monday, in the wake of the upbeat outlook painted by Saudi Aramco's CEO Nasser and expectations that Iraq will cut output in August.
Oil News
---