Markets shift towards a safe-haven mode; German ZEW data beats expectations
Notes/Observations
- German Jan ZEW Survey beats expectations; data gives hope that negative effects from trade dispute to be less pronounced
- Spread of China virus unnerves markets' 4th person dies of China virus; WHO confirms pathogen is being transmitted among humans; Lunar New Year holiday rush approaching and experts suggesting that more infections were likely
- Trump impeachment trial begins in Senate
Asia:
- BOJ kept its policy steady (as expected) and reiterated its forward guidance. Left Interest Rate on Excess Reserves (IOER) unchanged at -0.10% and maintained its policy framework of "QQE with Yield Control" around 0.00% and asset purchases at annual pace of ¥80T. Reiterated forward guidance that interest rates to remain at current or lower levels for as long as needed to guard against risk momentum towards the price target and would not hesitate to add easing if risks rose
- BOJ Quarterly Outlook for Economic Activity and Prices raised the growth outlook for the coming two years while cutting the inflation forecasts.
- China Ministry of Commerce (MOFCOM) hoped US would create favorable conditions for exports. Reiterated govt stance that would increase imports from US based on market demand and WTO rules - Fourth person dies of China virus. World Health Organization confirmed that the new pathogen is being transmitted among humans, and not just from animals to humans as was originally hoped.
Europe:
- IMF updated its World Economic Outlook (WEO) which cut both 2020 and 2021 global growth. Noted that risked less tilted to downside compared to its October outlook. Cut 2020 Global GDP growth forecast from 3.4% to 3.3% and cut 2021 outlook from 3.6% to 3.4%
- President Trump and France President Macron said to have agreed to continue discussions regarding digital tax through the remainder of 2020 (Note: Holds off on a potential tariffs war until the end of the year)
- Norway Fin Min Jensen and her Progress Party to resign from government due to a decision by Norway's cabinet to assist in the return of a suspected affiliate of Islamic State back to Norway. PM Solberg will no longer have a majority in parliament
Brexit:
PM Johnson defeated on Brexit legislation for first time since December election; House of Lords voted in favor of move to protect the rights of EU citizens in Britain after Brexit
Americas:
- Senator McConnell (majority leader) unveiled ground rules for President Trump's impeachment trial; would attempt to speed the proceeding along and refuse to admit the evidence against the president unearthed by the House without a separate vote.
- Trump lawyers claim president cannot be removed for abusing power. Impeachment charges fail to allege 'any violation of law'
SPEAKERS/FIXED INCOME/FX/COMMODITIES/ERRATUM
Equities
Indices [Stoxx600 -0.68% at 421.08, FTSE -1.16% at 7,562.93, DAX -0.45% at 13,487.31, CAC-40 -1.06% at 6,016.39, IBEX-35 -0.72% at 9,589.00, FTSE MIB -1.36% at 23,675.63, SMI -0.27% at 10,816.50, S&P 500 Futures -0.39%]
Market Focal Points/Key Themes: European Indices trade lower across the board tracking lower Asian Indices and lower US equity futures. On the corporate front Swiss Banking giant UBS trades sharply lower on earnings and as the companies upcoming targets underwhelmed; Heidelberger Druck declines on prelim Q3 numbers, with Tornos, Zotefoams and Sandvik other notable decliners on earnings. Easyjet outperforms as Q1 Rev came ahead of views, notes a strong start to year; Hugo Boss gains over 5% on prelim Q4 numbers, whilst Dixons Carphone, Joules, Learning Tech and Mears Group other notable gainers. On the M&A front Melrose shares have gained on reports its conisdering slae of its Nortek Air unit; Thyssenkrupp declines as the company narrows the list of bidders for its $17B valued elevator unit, while SSP Group gains on Q1 earnings and the acquisition of Station Food. In other news, UK listed BP declines on the retirement of its CFO. Looking ahead notable earners include Halliburton and Comerica among others.
Equities
- Consumer discretionary: Easyjet [EZJ.UK] +5% (trading update), Hugo Boss [BOSS.DE] +3.5% (earnings), Dixons Carphone [DC.UK] +4% (trading update), Modern Times Group [MTGB.SE] -19% (one-off charges)
- Energy: BP [BP.UK] -1% (CFO retires)
- Financials: UBS [UBSG.CH] -5% (earnings; mid-term outlook cut), Collector [COLL.SE] -20% (write downs)
- Industrials: Sandvik [SAND.SE] -2.5% (earnings)
- Technology: Logitech [LOGN.CH] +1.5% (earnings), Learning Technologies Group [LTG.UK] +14% (trading update)
- Materials: Lonza Group [LONN.CH] +4% (earnings)
Speakers
- ECB Q4 Lending Survey: Standards for both corporate and housing loans were stable in quarter. Banks used TLTRO-III funds largely to grant loans. Demand fell for corporate loans but increased for mortgages . Banks expected unchanged credit standards for Q1
- German ZEW commented that the domestic outlook had improved but growth was expected to be below average. Jan survey gave hope that negative effects from trade dispute to be less pronounced than previously thought
- Treasury Sec Mnuchin: President Trump to discuss economic growth, China trade deal and USMCA in upcoming Davos speech. Says phase-two trade deal with China may not be a "big bang." The French pause on digital tax was the beginning of the solution to the dispute and warned that Italy and UK would face tariffs if they proceeded with digital tax. If China trade issues were not resolved then US had the right to place additional tariffs. Looking at $1.0T US deficit for a couple more years; tax revenues post tax cut as expected
- Thailand Central Bank letter on inflation: Accommodative policy needed for some time; headline CPI to return to target in H2 2021
- BOJ Gov Kuroda post rate decision press conference reiterated stance to continue with powerful easing; would not hesitate to ease further should risks rise; policy not at the reversal rate. Benefits of policy outweighed the costs. Reiterated overall assessment that domestic economy was expanding moderately as a trend. Upward revision to GDP forecasts due to government stimulus plan; economy to continue its expansionary trend aided by govt stimulus package
- Iran Parliament member Hamzeh said to offer $3M award for killing of President Trump
- China PBoC said to gauge demand for TMLF operation before Thursday, Jan 23rd [ahead of Lunar New Year holiday]
- IEA chief Birol: Disruption in Libya oil was not a major challenge but was concerned about stability of Iraq's oil supply
Currencies/Fixed Income
- Risk aversion flows picked up as the spread of China virus unnerves markets. WHO confirmed pathogen was being transmitted among humans and this new fact coincided with upcoming mass movement of people within and from China to celebrate the Lunar New Year.
- USD/JPY was lower by 0.2% to move back below the 110 level aide dby safe-haven flows
- AUD/USD was lower by 0.3% due to its proximity to China. Dealers noted that i f the spread of the coronavirus could not be controlled it would add to concerns over the downside risks to China's economy
- GBP/USD was steady around the 1.30 level as markets looked for signs of a further slowdown in the UK
- EUR/USD hovering around the 1.11 level ahead of the ECB decision on Thursday. German ZEW data gave another glimmer of stabilization hope for the region.
Economic Data
- (NL) Netherlands Dec House Price Index M/M: 0.0% v 0.5% prior; Y/Y: 6.5% v 5.8% prior
- (ZA) South Africa Nov Leading Indicator: 104.4 v 104.0e
- (TW) Taiwan Q4 Preliminary GDP Y/Y: 3.4% v 2.8%e; Overall 2019 GDP: 2.7% v 2.6%e
- (CH) Swiss Dec M3 Money Supply Y/Y: 0.7% v 1.5% prior
- (HK) Hong Kong Dec CPI Composite Y/Y: 2.9% v 3.0%e
- (PL) Poland Dec Employment M/M: 0.0% v 0.0%e; Y/Y: 2.6% v 2.6%e
- (PL) Poland Dec Average Gross Wages M/M: 7.2% v 6.8%e; Y/Y: 6.2% v 6.1%e
- (PL) Poland Dec Construction Output Y/Y: -3.3% v 1.1%e
- (ES) Spain Nov Trade Balance: -€1.9B v -€2.6B prior
- (SL) Sri Lanka Dec National CPI (NCPI) Y/Y: 6.2% v 4.1% prior
- (UK) Dec Jobless Claims Change: +14.9K v +14.9K prior; Claimant Count Rate: 3.5% v 3.4% prior
- (UK) Nov Average Weekly Earnings 3M/Y: 3.2% v 3.1%e; Weekly Earnings (ex-bonus) 3M/Y: 3.4% v 3.4%e
- (UK) Nov ILO Unemployment Rate: 3.8% v 3.8%e; Employment Change 3M/3M: +208K v +110Ke
- (ZA) South Africa sells total ZAR4.53B vs. ZAR4.53B indicated in 2026, 2032 and 2035 bonds
- (DE) Germany Jan ZEW Current Situation Survey: -9.5 v -13.5e; Expectations Survey: 26.7 v 15.0e (2nd month of positive reading)
- (EU) Euro Zone Jan ZEW Expectations Survey: 25.6 v 11.2 prior (2nd month of positive reading)
Fixed Income Issuance
- (ID) Indonesia sold IDR20T vs IDR15.0T target 3-month, 12-month Bills & 5-year, 10-year, 15-year, 20-year and 30-year bonds
- (PH) Philippines opened its book to sell EUR-denominated 3-year and 9-year bonds
- (RO) Romania opened book to sell EUR-denominated 12-year and 30-year bonds
- (CL) Chile to sell EUR-denominated 20-year green bond; guidance seen at +95-100bps to mid-swaps
- (ES) Spain Debt Agency (Tesoro) sold total €B vs. €1.0-2.0B indicated range in 3-month and 9-month bills (Dec 10th 2019)
- (ZA) South Africa sells total ZAR4.53B vs. ZAR4.53B indicated in 2026, 2032 and 2035 bonds
- (CH) Switzerland sold CHF384.6M in 3-month bills; Avg Yield: -0.758% v -0.770% prior
Looking Ahead
- 05:30 (UK) Weekly John Lewis LFL Sales data
- 05:30 (HU) Hungary Debt Agency (AKK) to sell 3-Month Bills
- 05:30 (EU) ECB allotment in 7-Day Main Refinancing Tender (MRO) (prior €0.8B with 21 bids recd)
- 05:30 (UK) DMO to sell £2.3B in new Oct 2041 Gilts
- 05:30 (DE) Germany to sell €4.0B in 0% 2021 Dec Schatz
- 05:40 (UK) BOE allotment in 6-month GBP-enhanced liquidity repo operation (ILTR)
- 06:00 (BR) Brazil Jan IGP-M Inflation (2nd Preview): No est v 2.1% prior
- 06:30 (EU) ESM to sell €1.5B in 6-month bills; Avg Yield: % v -0.5143% prior; Bid-to-cover: x v 2.84x prior (Nov 19th 2019)
- 06:45 (US) Daily Libor Fixing
- 07:00 (MX) Mexico Dec Unemployment Rate: No est v 3.4% prior; Unemployment Rate (Seasonally Adj) : No est v 3.5% prior
- 07:00 (RU) Russia announces upcoming OFZ Bond issuance
- 07:00 (TR) Turkey to sell 2025 and 2026 bonds
- 07:45 (US) Goldman Economist Chain Store Sales
- 08:00 (UK) Daily Baltic Dry Bulk Index
- 08:30 (CA) Canada Nov Manufacturing Sales M/M: No est v -0.7% prior
- 08:55 (US) Weekly Redbook LFL Sales data
- 09:00 (BE) Belgium Jan Consumer Confidence Index: No est v -8 prior
- 09:00 (EU) Weekly ECB Forex Reserves
- 10:00 (CO) Colombia Nov Trade Balance: -$1.6Be v -$0.8B prior; Total Imports: $4.7Be v $4.3B prior
- 10:00 (MX) Mexico Weekly International Reserve data
- 10:30 (CA) Canada to sell 3-month, 6-month and 12-month bills
- 11:30 (US) Treasury to sell 13-Week and 26-Week Bills
- (MX) Citibanamex Survey of Economists on Mexico
- 16:30 (US) Weekly API Oil Inventories
- 18:00 (KR) South Korea Q4 Preliminary GDP Q/Q: 0.9%e v 0.4% prior; Y/Y: 2.0%e v 2.0% prior
- 18:30 (AU) Australia Jan Westpac Consumer Confidence Index: No est v 95.1 prior
- 19:00 (AU) Australia Dec Skilled Vacancies M/M: No est v -1.3% prior
- 20:30 (KR) South Korea Central Bank to sell KRW2.3T in 2-Year Bond
- 22:30 (TH) Thailand Dec Customs Trade Balance: $0.8Be v $0.6B prior; Exports Y/Y: -1.6%e v -7.4% prior; Imports Y/Y: +2.0%e v -13.8% prior
- 23:00 (JP) Japan Dec Tokyo Condominiums for Sale Y/Y: No est v -4.9% prior
- 23:00 (MY) Malaysia Dec CPI Y/Y: 1.1%e v 0.9% prior
All information provided by Trade The News (a product of Trade The News, Inc. "referred to as TTN hereafter") is for informational purposes only. Information provided is not meant as investment advice nor is it a recommendation to Buy or Sell securities. Although information is taken from sources deemed reliable, no guarantees or assurances can be made to the accuracy of any information provided. 1. Information can be inaccurate and/or incomplete 2. Information can be mistakenly re-released or be delayed, 3. Information may be incorrect, misread, misinterpreted or misunderstood 4. Human error is a business risk you are willing to assume 5. Technology can crash or be interrupted without notice 6. Trading decisions are the responsibility of traders, not those providing additional information. Trade The News is not liable (financial and/or non-financial) for any losses that may arise from any information provided by TTN. Trading securities involves a high degree of risk, and financial losses can and do occur on a regular basis and are part of the risk of trading and investing.
Analysis feed
---
Latest Forex Analysis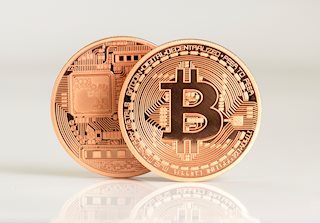 Bitcoin risks dominance after the strong rise of Ethereum. Technical indicators show some significant discrepancies keeping the stress on the board. Sentiment levels are improving and bordering on optimism.
Read more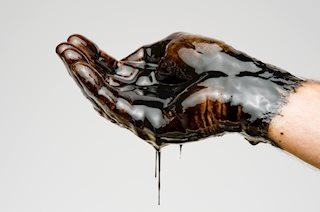 WTI (futures on Nymex) consolidates the three-winning streak above $41 mark on Friday, as the bulls await a fresh catalyst for the next push higher.
Oil News
---