Is the dollar overvalued?
Outlook:
We have normal events and we have strange events. On the data front, retail sales and industrial production are probably pretty good, but given the pending rate cut, a little too rear-mirror to affect sentiment. We have a ton of Fed speakers, too, with the same net effect unless one of them says something new and shocking. Fed chief Powell is speaking at the Bretton Woods anniversary shindig in Paris and can hardly be expected to address current events.
Then there is the Congressional hearing on potentially breaking up some or all of the FAANGS, plus Facebook's crypto Libra facing a possible rejection. This kind of thing is fairly rare and the crypto thing is entirely new. The last big trust-busting in the US was AT&T in the 1980's and boy, was it a mess. Consumers got hosed by everybody.
The strange events still developing are China taking a newly hawkish stance and coming close to thumbing a nose at Trump. This is signaled by the Commerce Secy starting to take part and making what look like insulting remarks—insulting to Trump. Since China knows as well as anyone and better than most that Thump has paper-thin skin, insulting is a deliberate tactic. We are impressed by the South China Post commentators saying China is in no hurry to get a deal and may well drag things out until after the 2020 election. We have been saying all along that China has a bunch of cards up its sleeve, including developments that can proceed with or without trade with the US, including the Belt and Road. It also has the upper hand in terms of no one facing an election.
Here's the problem: once Trump figures out that China is not going to play ball, let alone play by his rules, he will lash out. That means the last round of tariffs on the remaining $300 billion, plus finalizing the banning of ZTE and/or Huawei, plus whatever else he can think off. We can pray Trump doesn't imagine as far as military stuff in the S. China Sea or N. Korea.
As we have seen already, escalating the trade war with China has the effect of scaring everyone and raising risk aversion, to the benefit of the dollar.
Then there's intervention. Over the past few days, a number of excellent summaries have been published about how it gets done and what have been the historical effects. If we play armchair psychologist, we must deduce intervention is well within Trump's normal behavior. The piece written by Marshall Gittler, Investment Strategy Consultant for BDSwiss.group, is especially good. A few tidbits: the US has intervened only three times since 1996, and all three at the request of a foreign central bank (BoJ, ECB).
The US policy is one of "benign neglect"—let the market decide—with the occasional rhetorical flourish of the Rubin mantra "a strong dollar is in the US' best interests." The Us never took a single action to back up those words, so it was jawboning of the most refined sort. And here's an interesting additional thing: is the dollar overvalued? Yes, by about 11%, according to something economists cook up named the "real effective exchange rate." Gittler writes about overvaluation: "It's hard to say definitively, but relative to the past, its real effective exchange rate (REER) against its major trading partners is about 11% above the average level of the last 10 years. Typically, the dollar has started to reverse when the REER got around ±15% of the long-term average. So it wouldn't really be going against economic theory or history for the dollar to weaken from here anyway. All it needs is a push."
Not that Trump gives a hoot about economic analysis, or reality. His babbling about exchange rate manipulation by China and Europe—all of it uninformed and 99% of it untrue—is a good clue that he is going to do it. We don't yet know what other countries and their central banks are going to do in response. It will be fascinating to see how China responds. After all, intervening to cut the value of the dollar is the same thing as cutting the value of China's reserves. No one has ever stood up and intervened specifically against another intervener, at least not publicly. We see fireworks ahead.
Escalating the trade war and intervention are going to damage the US and world economy even more. When it comes to elections, "it's the economy, stupid." And Trump's recent more open embrace of white nationalism is repulsive. Even people who are not all that wild about immigration or black/brown neighbors do believe in the ideals expressed in the Constitution. A little racism bolsters the base. A lot of racism raises the ire of people who might not otherwise bother to vote and who have to hold their nose in the face of the Democratic Party's chaotic management. We are withdrawing our forecast of Trump's probability of winning in 2020. He is going too far.
---
This is an excerpt from "The Rockefeller Morning Briefing," which is far larger (about 10 pages). The Briefing has been published every day for over 25 years and represents experienced analysis and insight. The report offers deep background and is not intended to guide FX trading. Rockefeller produces other reports (in spot and futures) for trading purposes.
To get a free trial, please write to ber@rts-forex.com and you will be added to the mailing list..
This morning FX briefing is an information service, not a trading system. All trade recommendations are included in the afternoon report.
Analysis feed
---
Latest Forex Analysis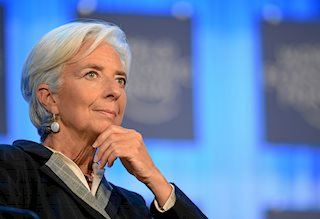 EUR/USD is consolidating its losses around 1.1050 after the ECB's cautious message on Thursday. Lagarde, its president, will speak later. Coronavirus fears are somewhat receding. Forward-looking PMIs are eagerly awaited.
EUR/USD News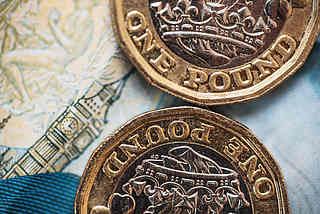 GBP/USD has been holding onto 1.31 as the US dollar retreats and ahead of Markit's preliminary PMIs, key figures that may determine the Bank of England's decision next week.
GBP/USD News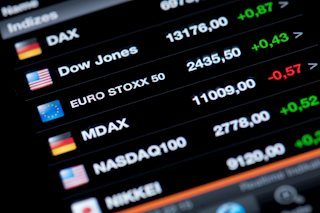 Here is what you need to know on Friday, January 24: Coronavirus: While the number of cases continues rising and China canceled several New Year's cel
Read more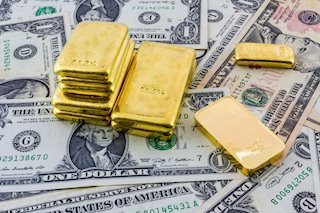 Gold prices lack momentum while trading around $1,561.50 during early Friday. Even so, the bullion stays inside a short-term ascending trend-channel formation that portrays the strength of the underlying momentum.
Gold News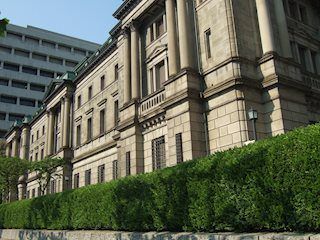 USD/JPY sticks to its range play around the midpoint of the 109 handle amid rising fears of the Chinese coronavirus outbreak globally, upbeat Japanese CPI data and a minor bounce seen in the US dollar across the board. Focus shifts to US PMIs.
USD/JPY News
---