German Dax under pressure after BASF profit warning
Notes/Observations
- Fed Chair Powell upcoming Congressional testimony remains in focus as bets on aggressive US rate cuts fade
Asia:
- Japan May Labor Cash Earnings Y/Y: -0.2% v -0.6%e; Real Cash Earnings Y/Y: -1.0% v -1.5%e
- Japan Trade Min Seko: Not thinking of withdrawing export restrictions on South Korea; Whether we take additional export restrictions depended on South Korea's response
Europe/Mideast:
- German Christian Democrats (CDU) leader Annegret Kramp-Karrenbauer (AKK): ECB low interest rate policy was causing problems for savers and thought should be given to curbing its duration
- The five largest Labour affiliated UK trade unions said to have reached a common position on Brexit after meeting Labour leader Corbyn
Americas:
- Commerce Dept to impose duties on Chinese and Mexican structural steel; won't impose duties on Canadian structural steel
- Bipartisan Policy Center (think tank) stated that US government could breach debt ceiling by the first half of Sept 2019 (earlier than prior projections); debt ceiling still seen as mostly likely to be hit in early Oct 2019
SPEAKERS/FIXED INCOME/FX/COMMODITIES/ERRATUM
Indices [Stoxx600 -0.74% at 387.02, FTSE -0.30% at 7,526.47, DAX -1.27% at 12,384.61, CAC-40 -0.67% at 5,551.74, IBEX-35 -0.45% at 9,243.25, FTSE MIB -0.55% at 21,855.50, SMI -0.61% at 9,933.50, S&P 500 Futures -0.42%]
Market Focal Points/Key Themes:
Equities
European Indices trade lower across the board tracking mostly lower Asian Indices and lower US index futures, with a profit warning from Chemical giant BASF setting the negative tone.
BASF shares trade over 5% lower after guiding Q2 significantly below expectations as well as cutting their full year outlook, amid trade tensions and a weaker auto sector.
Danske Bank shares also decline after cutting its full year outlook on financial market conditions and margin pressures, elsewhere Microfocus declines on in line results.
Ocado share are a notable riser after affirming its full year outlook, with Orange Belgium another notable gainer on earnings; Bovis Home, SiS and Begbies Traynor are among other names gaining on earnings.
In other news Nicox gains on receiving a $3M milestone payment, Deutz declines sharply after an analyst downgrade, while Renold declines sharply as it will be revising financial statements following disclosure of overstatement of certain asset values and profits.
Looking ahead notable earners include PepsiCo, Lindsay Manufacturing and Northern Technologies.
- Consumer discretionary: Ocado [OCDO.UK] +7% (earnings), Bovis Homes Group [BVS.UK] 1% (trading update), SiS Science in Sport [SIS.UK] +2.5% (trading update)
- Financials: Danske Bank [DANSKE.DK] -3% (profit warning)
- Healthcare: Nicox [COX.FR] +3.5% (milestone)
- Industrials: Deutz [DEZ.DE] -12% (analyst action), Renold [RNO.UK] -20% (found historical accounting issues)
- Materials: BASF [BAS.DE] -6% (profit warning)
Speakers
- Ireland Fin Min Donohoe: stated that prospects of a disorderly Brexit is now a significant risk
- South Korea Foreign Ministry spokesperson: To raise issue on Japan export curbs at WTO meeting
- South Korea Industry Min urged Japan to immediately stop making groundless claims. Considering every possible measure against Japan's export curbs and could hold talks on trade with South Korea on Friday, July 12t
- Malaysia Central Bank Policy Statement reiterated that its that policy stance remained accommodative and supportive of economic activity. Inflation projected to rise in the coming months while baseline GDP growth projections remained within 4.3-4.8% range but subject to downside risks
Currencies/ Fixed Income
- USD: The USD was at multi-week highs against the major pairs with focus on the upcoming Fed Chair Powell Congressional testimony later this week. Greenback was getting some tailwinds as bets on any aggressive US rate cuts this month fade. Analysts continue to see other G7 central bank with the foot on the stimulus pedal. We look to the next level in the USD index futures at last month's high of 97.265.
- EUR: The Euro continued its slide lower as it approaches the 1.118 level set last month. Not much on the calendar for the Euro so we will look to the USD to control market movements against the Euro.
- GBP: The cable trades lower below the 1.25 handle as it approaches it's 2 year low of 1.2420. For the rest of the week we have GDP on Wednesday which could increase volatility and potentially break that level.
Economic Data
- (CH) Swiss Jun Unemployment Rate: 2.1% v 2.2%e; Unemployment Rate (Seasonally Adj): 2.3% v 2.4%e
- (NO) Norway May Overall GDP M/M: 0.4% v 0.3% prior; GDP Mainland M/M: 0.3% v 0.1%e
- (DK) Denmark May Current Account Balance (DKK): 17.1B v 16.5B prior; Trade balance: 9.1B v 7.3B prior
- (JP) Japan Jun Preliminary Machine Tool Orders Y/Y: -38.0% v -27.3% prior
- (CZ) Czech May Retail Sales Y/Y: 2.3% v 4.0%e; Retail Sales (ex-auto) Y/Y: 2.7% v 5.1%e
- (CZ) Czech Jun Unemployment Rate: 2.6% v 2.6%e
- (HU) Hungary Jun CPI M/M: -0.2% v 0.0%e; Y/Y: 3.4% v 3.7%e
- (HU) Hungary May Preliminary Trade Balance: €0.7B v €0.4Be
- (MY) Malaysia Central Bank (BNM) left the Overnight Policy Rate unchanged at 3.00%; as expected
- (SE) Sweden May Household Consumption M/M: -0.9% v -0.1% prior; Y/Y: -1.0% v 0.2% prior
- (IT) Italy May Retail Sales M/M: -0.7% v 0.0% prior; Y/Y: -1.8% v -0.6%e
Fixed Income Issuance
- (NL) NETHERLANDS DEBT AGENCY (DSTA) SELLS €1.43B VS. €1.5-2.0B INDICATED RANGE IN 0.25% JULY 2029 DSL BONDS; AVG YIELD: -0.205% V +0.238% PRIOR
- (ES) Spain Debt Agency (Tesoro) sells total €4.93B vs. €4.5-5.5B indicated range in 6-month and 12-month bills
- (ID) Indonesia sells total IDR8.0T vs. IDRT indicated in 6-month Islamic Bills and 2-year, 4-year, 15-year, and 30-year Sukuk Bonds
- (ZA) South Africa sold total ZAR3.3B vs. ZAR3.3B indicated in 2030, 2032 and 2037 bonds
Looking Ahead
- (UR) Ukraine Jun CPI M/M: -0.1%e v +0.7% prior; Y/Y: 9.6%e v 9.6% prior
- 05:30 (UK) Weekly John Lewis LFL Sales data
- 05:30 (EU) ECB allotment in 7-Day Main Refinancing Tender (MRO)
- 05:30 (HU) Hungary Debt Agency (AKK) to sell in 3-month Bills
- 05:30 (BE) Belgium Debt Agency (BDA) to sell €2.8B in 3-month and 12-month Bills
- 05:30 (DE) Germany to sell combined €750M in 2023 and 2030 I/L Bonds
- 06:00 (US) Jun NFIB Small Business Optimism: 103.3e v 105.0 prior
- 06:00 (TR) Turkey to sell Bonds
- 07:00 (MX) Mexico Jun CPI M/M: 0.1%e v 0.3% prior; Y/Y: 4.0%e v 4.3% prior; CPI Core M/M: 0.3%e v 0.2% prior
- 07:45 (US) Goldman Economist Chain Store Sales w/ July 6th w/w: %; Y/Y: %
- 08:00 (UK) Daily Baltic Dry Bulk Index
- 08:00 (RU) Russia announces upcoming OFZ Bond issuance
- 08:15 (CA) Canada Jun Annualized Housing Starts: 208.6Ke v 202.3K prior
- 08:30 (CA) Canada May Building Permits M/M: -10.0%e v +14.7% prior
- 08:55 (US) Weekly Redbook LFL Sales data
- 09:00 (EU) Weekly ECB Forex Reserves
- 10:00 (US) May JOLTS Job Openings: 7.465Me v 7.449M prior
- 10:00 (MX) Mexico Weekly International Reserve data
- 10:10 (US) Fed's Bullard (dove, voter) in St Louis
- 10:15 (IE) ECB's Lane (Ireland, chief economist) on twitter
- 08:00 (RU) Russia announces upcoming OFZ Bond issuance
- 14:00 (US) Fed's Bostic (dove, non-voter) at Washington University in St. Louis
- 16:30 (US) Weekly API Oil Inventories
All information provided by Trade The News (a product of Trade The News, Inc. "referred to as TTN hereafter") is for informational purposes only. Information provided is not meant as investment advice nor is it a recommendation to Buy or Sell securities. Although information is taken from sources deemed reliable, no guarantees or assurances can be made to the accuracy of any information provided. 1. Information can be inaccurate and/or incomplete 2. Information can be mistakenly re-released or be delayed, 3. Information may be incorrect, misread, misinterpreted or misunderstood 4. Human error is a business risk you are willing to assume 5. Technology can crash or be interrupted without notice 6. Trading decisions are the responsibility of traders, not those providing additional information. Trade The News is not liable (financial and/or non-financial) for any losses that may arise from any information provided by TTN. Trading securities involves a high degree of risk, and financial losses can and do occur on a regular basis and are part of the risk of trading and investing.
Analysis feed
---
Latest Forex Analysis
The US Dollar index (DXY), which gauges the buck vs. a bundle of its main competitors, remains on the defensive in levels below the 98.00 handle at the beginning of the week.
US Dollar Index News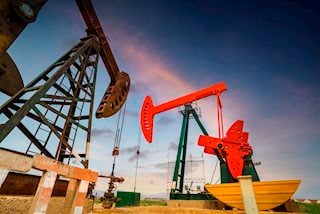 The price of a barrel of oil at the start of the week has declined. West Texas Intermediate, (WTI), is currently trading -1.86% having travelled from a high of $58.06 to a low of $56.53.
Oil News
---