Consumer expectations are the key
Outlook:
Today we get the preliminary Oct University of Michigan consumer confidence report. Tradingeconomics.com reports that "it was revised higher to 93.2 in September 2019 from a preliminary estimate of 92.0 and above the previous month's final 89.8. Both consumer expectations and current conditions sub-indexes came in stronger than initially thought."
Consumer expectations are the key. If the consumer opines we are not getting a recession, and household spending proceeds as a robust pace, it's conceivable we do not get a recession. The consumer is propping up the whole economy now and running a strong headwind against falling capital investment and the trade war. Weirdly, for this most important metric, we couldn't find a decent reading or chart. The NY Fed updates its household expected spending chart only quarterly.
Today's preliminary October data is subject to a big fat revision, anyway, if we get a China trade deal. And that probability is higher than the Brexit probability because there is really only one factor at work—Trump and what is on his mind.
What is on Trump's mind is (1) fulfill the campaign promise to put China in its place and (2) distract attention from the impeachment story. Trump is uneducated and uninformed but he does have political savvy. As we have been speculating all along, China doesn't have elections and so has the upper hand. At a guess, the deal Trump is going to make today will swap big farm sales for Huawei and other tech-related stuff. This restores the farm vote and nobody understands the tech war, anyway. The Chinese will be suspicious, and rightly so, because after the 2020 election a re-elected Trump can turn around and take it all back and start all over again, and they know he is does not honor contracts—ask his contractors, or his banks.
In the end, China is likely to get more than the US out of a deal, but politically, it doesn't matter to Trump because he will get to crow and brag and misrepresent the outcome, anyway. There is a tiny possibility China will feel it has been so insulted it will just walk out, which would tank the US stock market, another Trump darling. Bottom line: the party really controlling the US economy's fate is not Trump. It's Xi.
But Xi has his own devils, including Hong Kong and Uighurs. Both Xi and Trump sees Muslims as a problem, despite 99.99% being peaceful and not terrorists or even rebellious.
Trump's playbook calls for a China trade deal, a sharp recovery from recessionary tendencies, and an ongoing stock market rally. If he gets all those things, re-election is not far-fetched.
Bottom line: a Brexit solution seems improbable, but a US-China trade deal highly likely. Some Europeans say Brexit has bigger economic consequences than the US-China quarrel to them, so make of that what you will. The dollar rout yesterday may be a short-lived knee-jerk reaction. It may be an authentic bandwagon we are right to jump on. But trading news like this, that is barely "news" and depends on political interpretation, is really very dangerous. If both stories fall apart, the losses can be catastrophic. You have been warned!
Tidbit: In a swirling sea of stock market commentary, here's one: MarketWatch reports that fund manager and Goldman alumnus Pal thinks a stock market sell-off might be coming and it has almost nothing to do with economies or politics. First is the blackout period before earnings and the year-end falloff in stock buybacks that delivers illiquidity. Then there's that repo market problem that would be exacerbating to illiquidity and feed illiquidity at the same time. The biggie is demographics. As baby boomers turn 701/2, they have to start selling their IRA's, and they have a lot to sell this time.
Politics: The easiest mark for a con is a guy who fancies himself a conman. The Trumps have a bottomless pit of greed, and in addition to attributing that to everyone else, are highly vulnerable to any scam that delivers dollars. This time the scammers are a set of former Soviets plus one Russian who delivered bags and bags of cash to a Trump PAC and Trump congressional cronies in return for getting rid of an honest ambassador to the Ukraine and interference in other state affairs.
The Russian is still in the wind but the two former Soviets (now US citizens) were arrested yesterday after refusing to show up for a Congressional hearing and having lunch with Giuliani in the Trump Hotel. They are charged with violating campaign finance laws. Hilariously, their lawyer had written a letter to Congress saying they could not testify because they are part of the Giuliani legal team, but then Trump said he never heard of them—"ask Rudy." This is just one more comical and ridiculous mistake. Opinion on cable TV is that the two guys will sing like canaries to avoid a prison term. After all, they were arrested at the airport with one-way tickets to Vienna. Why Vienna? It's the home of the former Ukraine prosecutor, who is under exile house arrest and who is the deviser of fake stories about the Bidens.
It really doesn't get any worse than this to demonstrate corruption and abuse of office. We can't wait for the weekend polls.
Meanwhile, the initial impeachment idea—that Trump extorted Ukraine to get dirt on a political rival in exchange for $491 million in military aid—is not in question but detailed proof is being developed. One guy has the power to make the case, the guy who accepted the Trump order to suspend the payments to Ukraine. The WSJ reports "The president has the authority to delay the release of money in certain instances, according to the Congressional Research Service, a nonpartisan research agency, including if there has been an unexpected change in circumstances for the program. But without being provided explanation or justification about why the administration was delaying the aid, some career officials at the Office of Management and Budget became worried they didn't have the legal authority to hold up the funds, according to the people familiar.
"While career civil servants put an initial hold on the aid, Michael Duffey, associate director of national security programs in OMB, was given the authority for continuing to keep the aid on hold after the career staff began raising their concerns to political officials at OMB, according to the people familiar with the matter. Mr. Duffey also began overseeing the process for approving and releasing funds, called apportionment, for other foreign aid and defense accounts, according to a public document indicating the change."
Duffy is at the heart of things now. "At least five House committees are looking into the delay in the aid, and the House Foreign Affairs, Intelligence, and Oversight committees sent a subpoena to Mr. Vought and to Defense Secretary Mark Esper this week for records about the funds. House investigators are requesting documents related to any discussion of the legality of withholding the funds and the change in apportionment authority."
Note to Readers: Next Monday, Oct 14, is a national holiday in the US, Columbus Day, and technically the federal government and banks are closed, although many banks stay open for trading, including FX. The NYSE and Nasdaq are open on Veterans Day and Columbus Day (but closed on Good Friday, go figure). The Chicago Mercantile Exchange will be open, so FX futures will trade. Bottom line—no holiday for us, but watch out for reduced activity.
---
This is an excerpt from "The Rockefeller Morning Briefing," which is far larger (about 10 pages). The Briefing has been published every day for over 25 years and represents experienced analysis and insight. The report offers deep background and is not intended to guide FX trading. Rockefeller produces other reports (in spot and futures) for trading purposes.
To get a free trial, please write to ber@rts-forex.com and you will be added to the mailing list..
This morning FX briefing is an information service, not a trading system. All trade recommendations are included in the afternoon report.
Analysis feed
---
Latest Forex Analysis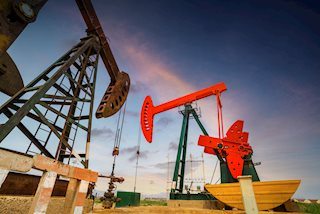 Nothing new around crude oil prices, with rising concerns on the Chinese COVID-19 and its potential impact on the economy and the demand for the commodity keeping traders' sentiment well depressed.
Oil News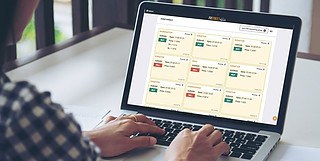 FXStreet Signals offers access to explanatory live webinars, real-time notifications when signals are triggered and exclusive membership to the company's Telegram group, where users get direct guidance by our analysts and get room to discuss and interact.
More info
---