China may announce MLF operation on Friday
Asia Market Update: Indices rise amid trade headline; Data weighs on Aussie, NZD and AU banks rise on RBNZ capital rules; Upcoming Mnuchin comments in focus; China may announce MLF operation on Friday, MOFCOM may speak later today
General Trend:
- Australian equities outperform as Energy, Consumer Discretionary and Financial companies rise
- Gainers in Japan include Iron/Steel, Securities and Marine/Transportation companies
- Nissan plans to furlough US workers as part of cost cutting measures
- Markets in Hong Kong and Shanghai rise less than 0.5% in early trading
- South Korea Kospi underperforms amid weakness in Won
- New Zealand bond yields rise as analysts examine implications of RBNZ's final bank capital rules; RBNZ Gov said impact on monetary policy is 'very limited'
- Japan's stimulus measures in line with press speculation
- US Treasury Sec Mnuchin to appear at US House committee hearing on Dec 5th (Thursday) at 10 AM EST; The hearing relates to financial stability
- China Commerce Ministry (MOFCOM) sometimes holds weekly press conference on Thursdays (comments generally seen during early European morning)
- Reserve Bank of India (RBI) expected to cut rates later today
Headlines/Economic Data
Australia/New Zealand
- ASX 200 opened 0.6%
- (AU) AUSTRALIA OCT RETAIL SALES M/M: 0.0% V 0.3%E
- FCG.NZ Reports prelim Q1 (NZ$) normalized EBIT 171M v 26M y/y, gross margin 740M v 646M y/y
- (NZ) NEW ZEALAND Q3 VOLUME OF ALL BUILDINGS Q/Q: 0.4% V 1.0%E
- CTX.AU Guides FY19 RCOP Net A$320-360M; RCOP EBIT 580-620M; expect to sell 25 retail locations for A$136M; annonces 300-500M A$ hybrid capital securities offering - investor day slides
- (NZ) New Zealand Commerce Commission releases final report into the retail fuel market: many fuel companies have been making persistently higher profits over the past decade than would expect in a workably competitive market
- (NZ) Reserve Bank of New Zealand (RBNZ) raises bank capital levels as planned, banks are given 7-years from July 2020 to meet requirements
- (NZ) Reserve Bank of New Zealand (RBNZ) Gov Orr: Bank capital plans hit 'sweet spot' for NZ system; banks can reach capital level from retained profits
- (AU) Australia Oct Trade Balance (A$): 4.5B v 6.5Be; Exports M/M: -5.0% v +3.0% prior; Imports M/M: 0.0% v +3.0% prior
Japan
- Nikkei 225 opened +0.7%
- 7974.JP Nintendo reports 830K Nintendo Switch units sold in the US over Thanksgiving week (best week of sales ever in the U.S. for Nintendo Switch)
- (JP) Japan PM Abe: To compile economic stimulus package worth about ¥13T ($119B) in fiscal spending (as speculated), total spending ¥26T
- (JP) Bank of Japan Member of Policy Board Harada (dissenter): Bold stimulus has helped improve Japan's finance; bold easing as improved economy; a rate hike now would bring back deflationary expectation
- 7201.JP As part of cost cutting measures, ordered 2 day unpaid furlough January 2nd and 3rd for the entire US organization, and cut employee travel expenses by 50%, effective immediately
- (JP) Japan MoF sells ¥700B v ¥700B indicated in 0.4% coupon 30-year JGBs, avg yield: 0.43% v 0.4580% prior, bid to cover 3.69x v 3.66x prior
Korea
- Kospi opened +0.5%
- (NK) North Korea army's general staff Pak Jong Un: US and North Korea can turn into an all out armed conflict any moment even by any accidental case - NK financial press
- (JP) Japan Trade Min: Japan and South Korea have agreed to working level talks on Dec 16 in Tokyo related to export controls
- (KR) South Korea President Moon: Will expand South Korea's global networks of free trade to boost its economic growth and fend off protectionism
- (KR) South Korea and US ended 4th round of defense cost share talks apart on a final figure
- (US) Pentagon official Heino Klinck: US has never taken military options off the table when dealing with North Korea - Yonhap
China/Hong Kong
- Hang Seng opened +0.9%; Shanghai Composite opened +0.3%
- (CN) China PBoC Open Market Operation (OMO): Skips for 12th consecutive session; Net drains CNY0B v CNY0B prior
- (CN) China PBOC speculated to conduct Medium Term Lending Facility (MLF) operation on Friday to roll over maturing loans - China Press
- (CN) US and China said to be moving closer to a Phase 1 trade agreement despite recent rhetoric over Hong Kong and Xinjiang tensions; US expects Phase 1 deal to be completed before Dec 15th – press [released during European morning on Wed]
- (CN) China PBOC sets Yuan Reference Rate: 7.0521 v 7.0382 prior
- (CN) Online rumors have led to runs on certain smaller banks in China, including Yingkou Coastal Bank in early Nov and Yichuan Rural Commercial Bank in late Oct – Nikkei
- (CN) China Foreign Min Wang Yi: China and South Korea should jointly uphold multilateralism, advocate free trade and strive to build an open world economy
- 200.HK CEO Ho: Yokohama is the main and only focus for Japan resort; resort to cost at least $10B; US China trade dispute bigger impact on Macau than HK protests
Other Asia
- (PH) Philippines Nov CPI Y/Y: 1.3% v 1.2%e
North America
- (US) Sen Warren (D-MA) drafting legislation to reverse mega mergers - US press
- (US) US Trade Rep: Expects Pres Trump to implement Japan trade deal next week, will go into effect Jan 1st (in line with original expected timing)
- (US) Ag Sec Perdue: trade talks with China going well - CNBC interview
- (US) President Trump: China talks going very well; cease fire is holding in Syria - NATO Summit press conference with Chancellor Merkel
Europe
- (UK) Comres / Telegraph election poll: Tories 42 (-1); Labour 32 (-1); Lib Dems 12%, Brexit Party 3%
Levels as of 12:15ET
- Hang Seng +0.2%; Shanghai Composite +0.3%; Kospi -0.4%; Nikkei225 +0.7%; ASX 200 +1.2%
- Equity Futures: S&P500 -0.0%; Nasdaq100 -0.0%, Dax -0.0%; FTSE100 -0.1%
- EUR 1.1087-1.1078; JPY 108.94-108.80; AUD 0.6855-0.6834; NZD 0.6562-0.6523
- Commodity Futures: Gold +0.1% at $1,481/oz; Crude Oil -0.3% at $58.23/brl; Copper -0.3% at $2.65/lb
All information provided by Trade The News (a product of Trade The News, Inc. "referred to as TTN hereafter") is for informational purposes only. Information provided is not meant as investment advice nor is it a recommendation to Buy or Sell securities. Although information is taken from sources deemed reliable, no guarantees or assurances can be made to the accuracy of any information provided. 1. Information can be inaccurate and/or incomplete 2. Information can be mistakenly re-released or be delayed, 3. Information may be incorrect, misread, misinterpreted or misunderstood 4. Human error is a business risk you are willing to assume 5. Technology can crash or be interrupted without notice 6. Trading decisions are the responsibility of traders, not those providing additional information. Trade The News is not liable (financial and/or non-financial) for any losses that may arise from any information provided by TTN. Trading securities involves a high degree of risk, and financial losses can and do occur on a regular basis and are part of the risk of trading and investing.
Analysis feed
---
Latest Forex Analysis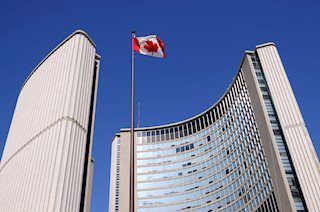 Job gains expected to more than double in June. Unemployment rate to drop to 12% from 13.7 in May. Ivey PMI was twice its forecast in June, highest since Nov 2019. USD/CAD would benefit from better June job figures.
Read more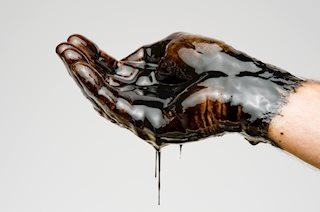 Oil extends overnight sell-off as virus concerns dominate the market sentiment. The resurgence of virus cases in the US has fueled lockdown fears. The US on Thursday registered 65,551 new cases, a record for a 24-hour period.
Oil News
---