Cable continues to dip, FTSE outperforms on dovish comments from BoE Saunders
Notes/Observations
-Cable continues to decline on dovish comments from BoE's Saunders alluding to a possible rate cute due to Brexit uncertainty
-Chip makers under pressure after a profit warning from Micron and US officials comments on Huawei
Asia:
-China markets will be closed for the National Day/Golden Week holiday from Oct 1-7th, Hong Kong markets will be closed on Oct 1st and Oct 7th
-Reportedly the US is unlikely to extend its temporary waiver for supplying Huawei
Europe/Mideast:
-UK BoE hawk Saunders says a rate cut may be needed due to Brexit uncertainty, and that it is quite plausible with with the high uncertainty that it is the most likely outcome even without a no-deal -Sees "modest" amount of spare capacity in the economy; UK economy has weakened markedly -Eurozone Business Climate Indicator misses forecasts with Economic and Industrial Confidence also missing forecasts
Brexit:
-UK PM Johnson wins Belfast ruling that a no-deal Brexit would not violate the Good Friday peace accord
Americas: -
-Micron shares fall sharply in the premarket on tepid guidance, weighing on the chip makers in Asia and Europe
SPEAKERS/FIXED INCOME/FX/COMMODITIES/ERRATUM
Indices [Stoxx600 +0.28% 391.32, FTSE +0.95% at 7,421.05, DAX +0.52% at 12,351.88, CAC-40 +0.16% at 5,629.69, IBEX-35 +0.50% at 9,175.00, FTSE MIB +0.21% at 21,993.50, SMI +0.2% at 10,030.00, S&P 500 Futures +0.2%]
Market Focal Points/Key Themes:
Equities
European Indices trade higher across the board following mixed Indices in Asia and slightly higher US Index futures. FTSE 100 outperforming other indices amid pound weakness on BoE's hawkish member mentioning potential need in rate cut. On the corporate front, European chipmakers including Infineon, Siltronic and STMicroelectronics all trade slighly lower following Micron's earnings yesterday. British housebuilding company Persimmon rises on LSE on analyst upgrade note. Other notable gainers include UK-listed utilities firm Pennon and veterinary services provider CVS Group. Elsewhere, German industrial giant BASF conducts its investor meeting and trade higher 3% on affirmed earnings expectations. Looking ahead no notable earners expected this morning.
- Consumer discretionary: Persimmon [PSN.UK] +2.5% (analyst action)
- Consumer staples: CVS Group [CVSG.UK] +4.5% (earnings)
- Utilities: Pennon Group [PNN.UK] +1% (trading update)
- Industrials: BASF [BAS.DE] +3% (investor day)
- Technology: Infineon [IFX.DE] -2%, Siltronic [WAF.DE] -1%, STMicro [STM.FR] -1% (Micron's earnings)
Speakers
-(UK) BOE's Saunders (hawk): May need rate cut because of Brexit uncertainty; it's "quite plausible", with high uncertainty most likely outcome even without a no-deal
-(UK) BOE's Saunders (hawk): Tool for policy loosening once rates are at the lower bound is further asset purchases - Q&A
-(ES) ECB's De Guindos (Spain): Macroprudential policy fills gaps of monetary policy - speaking in Frankfurt (CN) China State Administration of Foreign Exchange (SAFE): Will fend off irregular cross-border capital flow risks
Currencies/Fixed Income
USD: The USD index trades higher today at 99.2 which is the 3rd straight day up as It approaches the 2 year high of 99.37. We could see a breach of the high as we have durable goods due out as well as FOMC member Quaries to speak. Next week is likely to see more volatility as we have NFP as well as Powell speaking towards the end of the week.
EUR/USD: The Euro continues its recent sell off as it made new lows near the 1.09 handle. Short term levels to the upside are near the 1.0965 area and 1.09 handle to the downside. Next week is likely to be moved by the USD as there is limited market moving data due.
GBP/USD: Cable trades lower today near the 1.228 level after BOE's Saunders, a strong hawk, made comments about policy that sent the cable trading lower. Now that the UK Supreme Court has intervened and UKs parliament is back in the House of Commons, the UK can get back to debating Brexit. Just note there are just less than 5 weeks until the UK must agree to a deal with the EU or face crashing out which will most likely send the cable falling.
Economic Data
(FR) FRANCE SEPT PRELIMINARY CPI M/M: -0.3% V -0.2%E; Y/Y: 0.9% V 1.0%E
(EU) EURO ZONE SEPT BUSINESS CLIMATE INDICATOR: -0.22 V +0.11E
(FR) France Aug Consumer Spending M/M: 0.0% v 0.3%e; Y/Y: -0.4% v -0.1%e
(FR) France Aug PPI M/M: 0.0% v 0.3% prior; Y/Y: -0.7% v -0.3% prior
(DE) Germany Aug Import Price Index M/M: -0.6% v -0.3%e; Y/Y: -2.7% v -2.6%e
(IT) Italy Sept Consumer Confidence: 112.2 v 112.3e
(SE) Sweden Aug Retail Sales M/M: 0.0% v 0.2%e; Y/Y: 2.7% v 2.9%e
(NO) Norway Aug Credit Indicator Growth Y/Y: 5.5% v 5.6% prior
(FI) Finland Aug House Price Index M/M: -0.3% v -1.4% prior; Y/Y: 0.3% v -0.2% prior
(FI) Finland Sept Consumer Confidence: -4.2 v -4.5 prior; Business Confidence: -5 v -2 prior
(NL) Netherlands Sept Producer Confidence Index: 3.3 v 3.9 prior
(TR) Turkey Sept Economic Confidence: 86.0 v 87.1 prior
(HU) Hungary Aug Unemployment Rate: 3.4% v 3.4%e
(NO) Norway Sept Unemployment Rate: 2.2% v 2.2%e
(RU) Russia Narrow Money Supply w/e Sept 20th (RUB): 10.63T v 10.66T prior
(PT) Portugal Sept Consumer Confidence: -7.1 v -7.6 prior; Economic Climate Indicator: 2.2 v 2.3 prior
**Fixed Income Issuance**
(IT) ITALY DEBT AGENCY (TESORO) SELLS TOTAL €6.75B VS. €5.75-6.75B INDICATED RANGE IN 5-YEAR AND 10-YEAR BTP BONDS
(IT) Italy Debt Agency (Tesoro) sells €0.75B vs. €0.5-0.75B indicated range in 0.00% Jan 2025 CCTeu (Floating rate Note); Avg Yield: 0.52% v 0.77% prior; Bid-to-cover: 2.13x v 1.70x prior
(DK) Denmark sells total DKK0.9B in 3-month and 6 month bills
Looking Ahead
06:00 (IE) Ireland Aug Retail Sales Volume M/M: No est v -4.3% prior; Y/Y: No est v -4.4% prior
07:00 (MX) Mexico Aug Trade Balance: -$1.0Be v -$1.1B prior
7:00 (BR) Brazil Sept FGV Inflation M/M: -0.1%e v -0.7% prior; Y/Y: 3.3%e v 5.0% prior
07:30 (IN) India Weekly Forex Reserve
08:00 (BR) Brazil Aug National Unemployment Rate: 11.6%e v 11.8% prior
08:00 (UK) Daily Baltic Dry Bulk Index
08:30 (US) Aug Personal Income: 0.4%e v 0.1% prior; Personal Spending: 0.3%e v 0.6% prior; Real Personal Spending (PCE): 0.2%e v 0.4% prior
08:30 (US) Aug PCE Deflator M/M: 0.1%e v 0.2% prior; Y/Y: 1.4%e v 1.4% prior
08:30 (US) Aug PCE Core Deflator M/M: 0.2%e v 0.2% prior; Y/Y: 1.8%e v 1.6% prior
08:30 (US) Aug Preliminary Durable Goods Orders: -1.0%e v 2.0% prior; Durables Ex Transportation: 0.2%e v -0.4% prior; Capital Goods Orders (Non-defense/ex-aircraft): 0.0%e v 0.2% prior; Capital Goods Shipments (Non-defense/ex-aircraft): 0.3%e v -0.6% prior
09:00 (BR) Brazil Aug Central Govt Budget Balance (BRL): -17.5Be v -6.0B prior
10:00 (US) Sept Final University of Michigan Confidence: 92.1e v 92.0 prelim
13:00 (US) Weekly Baker Hughes Rig Count data
22:00 (VN) Vietnam Q3 GDP Y/Y: 6.7%e v 6.7% prior
22:00 (VN) Vietnam Sept CPI Y/Y: 2.2%e v 2.3% prior
22:00 (VN) Vietnam Sept Trade Balance: $1.5Be v $1.7B prior; Exports Y/Y: 5.8%e v 4.5% prior; Imports Y/Y: 7.0%e v 7.5% prior
All information provided by Trade The News (a product of Trade The News, Inc. "referred to as TTN hereafter") is for informational purposes only. Information provided is not meant as investment advice nor is it a recommendation to Buy or Sell securities. Although information is taken from sources deemed reliable, no guarantees or assurances can be made to the accuracy of any information provided. 1. Information can be inaccurate and/or incomplete 2. Information can be mistakenly re-released or be delayed, 3. Information may be incorrect, misread, misinterpreted or misunderstood 4. Human error is a business risk you are willing to assume 5. Technology can crash or be interrupted without notice 6. Trading decisions are the responsibility of traders, not those providing additional information. Trade The News is not liable (financial and/or non-financial) for any losses that may arise from any information provided by TTN. Trading securities involves a high degree of risk, and financial losses can and do occur on a regular basis and are part of the risk of trading and investing.
Analysis feed
---
Latest Forex Analysis
The US Dollar Index (DXY), which gauges the greenback vs. a basket of its main competitors, keeps the positive note albeit below earlier tops beyond the 98.00 mark.
US Dollar Index News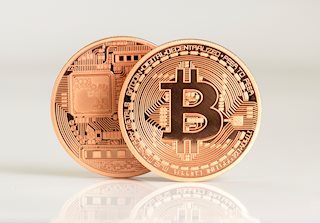 Bitcoin and Ripple look far from turning upwards in the short term. Ethereum can give the surprise of the year and take the bullish leadership.
Read more
---