A look inside a leading crypto exchange: Backstage talks with the blockchain industry
FXStreet's team has attended the Delta Summit on blockchain and innovation held in Malta in early October. We had the opportunity to speak with top representatives of different projects and companies. OKEx, a leading global exchange with many clients in China and around the world, has given an interview to FXStreet.
My interlocutors were Andy Cheung, Head of Operations and Lennix Lai, Director of Financial Markets. The interview consists of a formal questionnaire and quotes drawn from conversations during the event.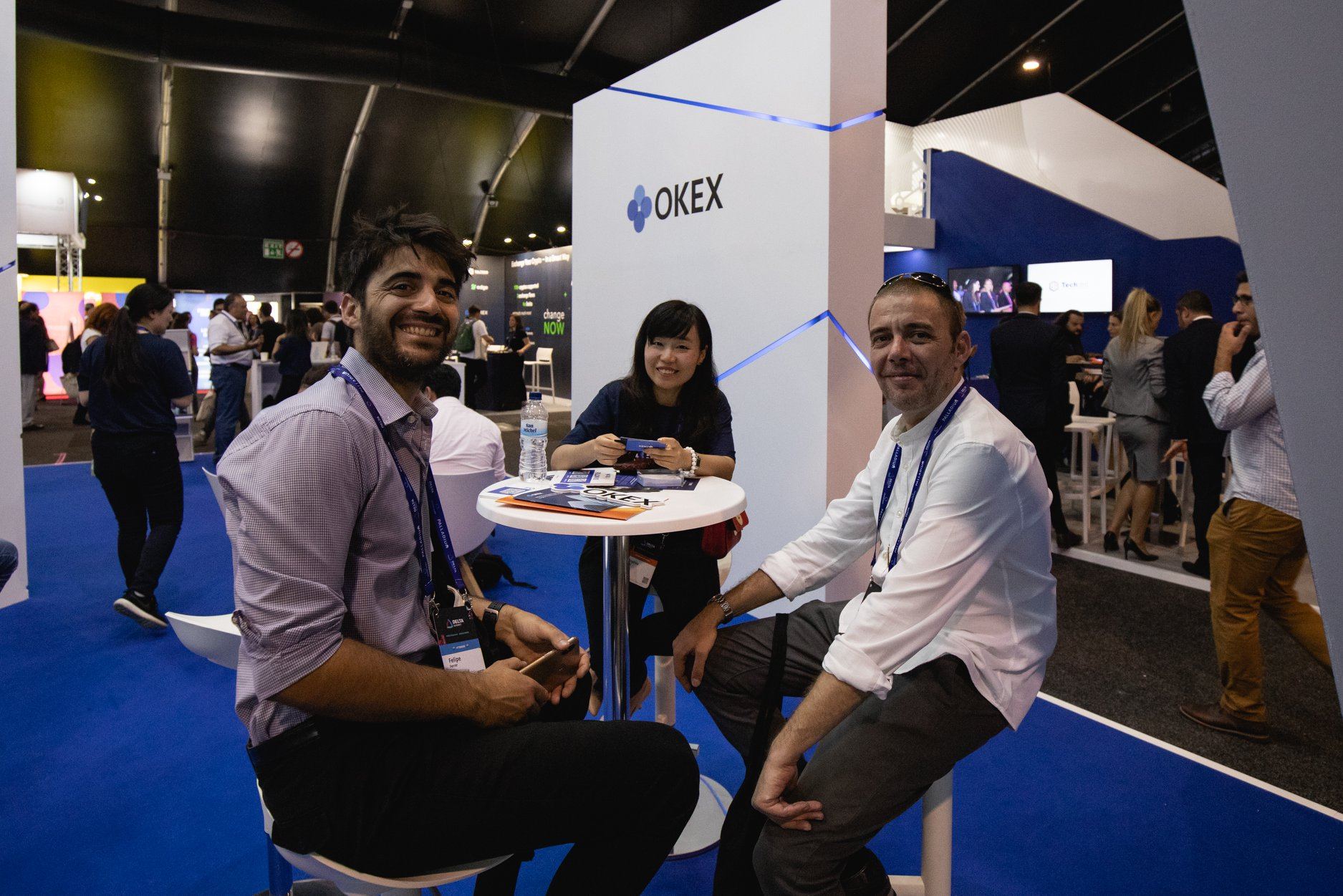 Regulation
Let us start with one of the central themes of this summit – regulation. OKEx has launched its initiative for creating a regulatory platform. Cryptomarket insiders know better than traditional regulators the real problems and solutions to move forward in providing regulation and a safe environment for investors.
Regarding this, Andy Cheung comments:
"The Exchanges' managements know that they need to increase transparency regarding the end-user."

"Exchanges have a responsibility to do things right, to be sustainable. The users need to do their homework, study the exchanges, and eventually make their choice according to their trading needs."

"The main problem arising from the lack of regulation is that the user cannot distinguish between those who do well and those who do badly. We don't have a body that certifies those of us who are doing well."
Regulation questionnaire:
When do you think regulators will treat the cryptocurrency market at the same level as other markets like Forex?
(Andy) As more and more investors take interest in crypto, regulators will begin to treat the crypto markets as they do other financial markets. Regulatory bodies have a responsibility to protect their constituents. We're already seeing increased regulatory interest in several jurisdictions globally, and we believe this trend will continue.
Are you in favour of more regulation in the sector? What kind of regulation helps markets to grow, an FCA model or a CFTC model?
(Andy) Yes, we believe that clear compliance will bring credibility and trust to digital asset exchanges and cultivate a fair and transparent trading market.
(Lennix) As an exchange, we welcome and respect each of the regulatory guidelines towards different stocks and asset class. Yet cryptocurrency is a unique industry that I think copying the regulation from any specific model might not be a perfect fit. However, learning from the pros and improving the cons from each model and apply them to the crypto industry would be ideal. Still, at an infant stage, we believe the crypto industry can act like a sponge and grow.
Across the globe, central banks are working on initiatives to create their digital currency models. Who do you see better prepared, and why? Whom do you see lagging in this race?
(Andy) Central banks currently face significant challenges in developing digital currency models because they are heavily regulated, centralized, and confined by jurisdictions. Digital asset exchanges have thus far had an advantage in their ability to develop and deliver services for trading digital assets. As the market matures, we expect more and more central banks to catch up in this race.
Do you think there is enough work being done to differentiate between digital coins and digital utilities?
(Lennix) We evaluate digital assets based on several different criteria and encourage traders to evaluate each of their investments thoroughly. OKEx is committed to providing the best products, services, and digital assets available, regardless of their category as coins or utilities.
Does the increase in financial regulation endanger the original idea of Satoshi Nakamoto or has the original idea been diluted a long time ago?
(Lennix) Satoshi Nakamoto created a peer-to-peer electronic cash system to eliminate the need for financial institutions to act as a third party. Financial regulations can provide oversight and protection to the general public, which does not dilute Satoshi's original vision. We are strong believers in the blockchain-empowered economy and believe that regulation can play an important role in a fair and transparent financial ecosystem.

Security
Another hot topic that was present in many informal conversations was security. Despite a drop in security incidents, the safety of funds remains a prevailing concern for investors. The people involved in market exchanges are aware of it and want to provide a secure ecosystem to attract new traders.
Security questionnaire:
How do you manage the particularities of this market in terms of security and anonymity? - It seems complicated to maintain the balance. I remember a news item at the beginning of September about a big move from Bitcoins to an unknown wallet.
(Lennix) We make every effort to ensure the safety of our user's funds and transactions by requiring KYC and providing several security features and guidelines. We are continually evaluating and implementing state-of-the-art technology to protect the security of our users.
One of the recurrent risks in the crypto market is the attacks on wallets, sometimes with the theft of large amounts of digital coins. When do you think these headlines will be a thing of the past?
(Lennix) Industry leaders must take responsibility in delivering security features and educating consumers on best practices. Exchanges and wallet providers must self-regulate and advance the industry so that these recurring headlines become a thing of the past.
Advances in Quant computing, such as the one recently announced by Google, exponentially increase the calculation potential. Do you think you are a threat to the Blockchain ecosystem because of its ability to break security algorithms? Or can the crypto world harness this technology to its advantage?
(Lennix) Advancement in quantum computing is something that OKEx continues to keep a close eye on. We believe that new technology can move the industry forward and be used to its advantage. We will continue our mission to implement industry-leading security features that help keep consumers safe as quantum computing becomes a reality.

Market Growth
There was no doubt among all the participants at the Delta Summit about the potential of the Blockchain industry. Thousands of possible applications for this technology are in the pipeline – but this massive potential should be managed properly to avoid mistakes that can hurt the industry.
Regarding this, Andy Cheung comments:
"Crypto Fundamentals: The market generates a lot of noise right now. It will likely consolidate the number of projects and discard non-viable ones in the next two years."

"Projects grow with the community. The community pushes forward the projects"

"Only those projects that offer long-term sustainability will survive."

"The market is at a very early stage. If I had to compare it to another historical moment, it would resemble the turn-of-the-century years in the Hong Kong market."

Market Growth questionnaire:
I have seen a variety of assets that a user can trade on your platform. Is this trend going to continue or at some point will the available assets be reduced?
(Andy) Assets that pass our rigorous standards will continue to be added to the OKEx platform. We also evaluate assets that are on our platform regularly, to ensure they comply with regulations and meet our standards. We'll continue to focus on adding and maintaining quality projects on our platform.
Do you expect the approval of a Bitcoin ETF in 2019? Do you think it can be as positive for the market as some experts say?
(Andy) We can't predict whether it will be approved, but we believe an ETF would be positive for the market. It will grant more legitimacy to cryptocurrency, which we consider progress.
How do you see the role of the traditional financial press in the development of this market? Has it caught up with the fast-moving world of cryptocurrencies?
(Andy) The financial press holds an important role in educating the mass audience and keeping the industry accountable. We see the financial press as growing and evolving just as the crypto ecosystem is.
Trump vs. Bitcoin - Make the $ great again. Do you think Bitcoin can dispute the role of the U.S. dollar as a reserve currency?
(Andy) Bitcoin gives people an alternative to traditional banking structures and payments. That said, we believe fiat currencies, including the U.S. dollar, are here to stay for the foreseeable future. Traditional market and the digital asset does not go against each other, instead, they can work hand in hand to cater all sort of needs from the market.
What do you think of Facebook's Libra project? Do you think it jeopardizes financial stability as some central banks claim?
(Andy) Facebook's Libra has helped blockchain technology takes centre stage around the world. We view Libra as a positive for the blockchain industry, and we see it as an opportunity for more people to become educated on the benefits of digital currency. We do not see it as a threat to financial stability.
(Lennix) Libra project has served its purpose of awakening the general public so as the governments from different countries in looking at blockchain, hence cryptocurrency. It created a talk of the town that Libra cryptocurrency would be backed by reserves of US dollars, while the euro, Japanese yen, British pound and Singapore dollar would also provide support. In view of this, Libra can potentially help to ease the problem of price volatility, which continues to plague cryptocurrencies like bitcoin.
Today there is a multitude of competing Exchanges, but OKex remains in the leading pack consistently. Why do traders choose OKEx?
(Andy) OKEx is a one-stop-shop for traders. We provide a safe, reliable and stable environment for digital assets trading via the web interface and mobile app by adopting GSLB, distributed server clusters and many more advanced technologies. We also invent and develop products according to customers' needs and suggestions to offer the best trading experience available in the industry.
Could you tell us in which countries this market is most popular?
(Andy) OKEx takes international markets as a whole and we have been putting a lot of efforts in building our European markets. In recent times, we have seen tremendous growth from the South African market, hence we have started as well in engaging with the local community by hosting meetups to understand and listen to the needs and demands.
Many market participants are HODLers. Are you trying to improve the engagement of these traders and make them more active?
(Andy) We are believers in the blockchain-powered economy, and part of that means individuals should be in control of their financial lives. We respect each trader to be their own faith in trading, and they should always be aware of their risk in assessing different pricing strategy, to HODL or not... We provide the tools necessary for users to participate in the ecosystem how they choose to.

Trading
The Blockchain ecosystem is centered on trading. Despite multiple issues, the exchange market is consolidating and growing at a good pace.
Regarding this, Andy Cheung comments:
"There is an absolute lack of content on the exchanges: their proposals, the actions they carry out. There is too much marketing material covering everything."

"OKEx wants to increase the amount of educational content it can offer its users. They have hired educational content specialists from other markets."
Trading questionnaire:
At FXStreet, our users are mainly traders who enjoy an easily accessible 24-hour market. What advantages can the Crypto market bring to these traders? How can we help them make this transition?
(Lennix) Crypto opens the doors to a low fee, near-instant trades of thousands of currencies from anywhere in the world. Many traditional traders have already entered the crypto markets, and we believe this trend will continue.
What kind of technical tools do you offer your users? Trading tools, trading signals service, breaking news?
(Lennix) We have launched Futures & Perpetual Swap Market Data , the first-of-its-kind big data platform in the industry offering accurate, unbiased trading data for customers to understand the derivatives market. This new feature exclusively allows OKEx users to access the real-time data of OKEx's futures and perpetual swap markets of 9 mainstream tokens including BTC, LTC, ETH, ETC, XRP, EOS, BCH, BSV and TRX.
At FXStreet, we attach particular importance to the financial and trading education of our users. Do you think that when it comes to trading cryptocurrencies, traders need a specialized agenda?
(Lennix) Each investment strategy comes with their own risk tolerance which caters the needs from different levels of traders. Technical indicators have been helping traders and investors to analyze the past and predict future price trends and patterns, they are popular among traditional financial market participants, crypto traders have been taking advantage of all these conventional tools to make better trade decisions.
In your exchange, you offer perpetual Swaps on cryptocurrencies. Could you explain to our users how it works?
(Lennix) OKEx Perpetual Swap is a virtual derivative product that is settled in digital tokens such as BTC. Each swap contract has a face value of $100 USD. Traders can long a position to profit from the increase of a digital asset's price, or short a position to profit from the decline of a digital asset's price. The available range of leverage is 1-100x.
Continuing with the products you offer, what is the profile of a futures contract user?
(Lennix) OKEx futures contract is a derivative launched by OKEx to trade contracts of digital assets such as BTC and LTC. User profile of futures traders consisted of both retailers and institutional traders. Opening long or short, traders enjoy flexibility in their perspective to perspective token, hence traders can put 10x or 20x leverage for the futures contract. With such characteristics, futures trading has been one of the favourite investment choices to the majority of traders.
What are the pain points of cryptocurrencies traders? What would it take to address them?
(Lennix) Many of the challenges traders face related to security and volatility. OKEx has created products and services to address these needs and incorporates new technologies like AI to create a safe, secure, user-friendly ecosystem for all.
(Lennix) Cryptocurrency often is labelled with high volatility. In view of this, all financial investments consist of different levels of risk that vary the market volatility. Thus, risk assessment is at utmost important for each individual to look at and consider the best pricing strategy for their needs.
Innovation
Blockchain technology will be the core of the next social and economic revolution. The possibilities of certification and tracking in a decentralized way are set to speed up all industries – without a lack of security or certainty of ownership.
Innovation questionnaire:
We are now talking about decentralized or DEX markets. In recent days we have learned about liquidity problems and slippages. Do decentralized projects pose a higher risk of repetition of such situations?
These are industry-wide issues. Decentralized exchanges face many challenges, and as an industry leader OKEx hopes to collaborate with other exchanges to address issues including liquidity and slippages for all types of exchanges.
What tools do Crypto traders use to stay informed? The absence of understandable fundamental data means that prices move only in response to regulatory news and technical analysis.
OKEx encourages crypto traders to use several tools and resources to stay informed. It's important for investors and traders to do their own research and evaluate the risk associated with participating in the crypto markets.

Price Expectations:
Could you give me a price forecast for Bitcoin in 2022?
(Andy) The whole cryptocurrency market is maturing and steadily increasing the volume of its regulated futures market. We see expect Bitcoin to remain an increasingly valuable investment.
In recent weeks, Bitcoin has lost dominance to other projects such as Ethereum or EOS. What level of dominance would be reasonable for Bitcoin?
(Andy) We have seen there are voices in the market suggesting Bitcoin's current ~70% dominance level might be the highest it will ever again reach. The reasoning given was that prior to the 2017 altcoin boom, there wasn't even a developed market for altcoins. However, as an exchange, We believe there is room for many cryptocurrencies to grow and co-exist in the marketplace.
Andy Cheung, Head of Operations.
Bio:
Andy is an entrepreneur par excellence. The former CEO of Groupon HK forayed into many sectors throughout his career including P&L management, sales & marketing, operations and team management. He has held a variety of important roles at Groupon HK, iClick Interactive and Alibaba.
Andy currently oversees the entire operations, marketing and public relations of OKEx.
Lennix Lai, Financial Market Director.
Bio:
Lennix brought with him with over a decade of experience in the financial industry, specialized on high-frequency trading, DMA(Direct Market Access), asset management, front-to-back trading operation, risk management, and compliance.
Lennix served in JP Morgan and AIG and was responsible for CASH Financial Services Group, who held full accountability on supervising regulatory activities defined by SFC (Securities and Futures Commission of Hong Kong).
Information on these pages contains forward-looking statements that involve risks and uncertainties. Markets and instruments profiled on this page are for informational purposes only and should not in any way come across as a recommendation to buy or sell in these assets. You should do your own thorough research before making any investment decisions. FXStreet does not in any way guarantee that this information is free from mistakes, errors, or material misstatements. It also does not guarantee that this information is of a timely nature. Investing in Open Markets involves a great deal of risk, including the loss of all or a portion of your investment, as well as emotional distress. All risks, losses and costs associated with investing, including total loss of principal, are your responsibility. The views and opinions expressed in this article are those of the authors and do not necessarily reflect the official policy or position of FXStreet nor its advertisers.
Cryptos feed
---
Latest Crypto News & Analysis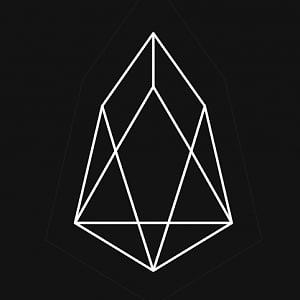 EOS/USD attempted a recovery above 4-hour SMA200 (currently at $2.65) and touched the intraday high at $2.67. However, the upside momentum proved unsustainable as the price of the digital asset dropped to $2.62
More EOS News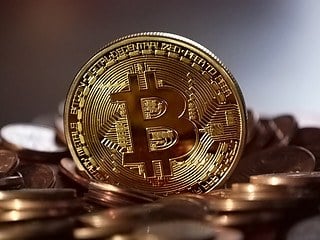 After a sharp sell-off at the beginning of the week, BTC/USD climbed back above $9,000 and made its way above another important resistance $9,300.
Read the weekly forecast