Whither stock markets in July: which comes first SPX 3000 or SPX 2900?
1. JULY MARKETS
2. UP STARS/DOWN STARS
3. GOLDEN OPPORTUNITIES
4. QUOTES
5. ON THE WEB
6. LETTERS
1.WHITHER STOCK MARKETS IN JULY: WHICH COMES FIRST SPX 3000 OR SPX 2900?
By July 5 we should know better whether we will see markets succeed to take out SPX 2958 & 2970 on the upside and/or 2900 & 2850 on the Downside, or simply range bound.
64K QUESTION: Will a US/China Trade deal happen this summer?
Bottom Line:
We are somewhat agnostic, but keep a small fundamental short bias with SPX 2958 & 2970 our twin lines in the sand.
STILL AHEAD ONE LAST SUMMER TRADER'S DIAPER DAY
July 2 ASTRO: TOTAL SOLAR ECLIPSE & VIENNA OPEC MEETING
Proper Valuations:
DJIA > 25000
SP > 2750
US$ 96-98
OIL 54-59
IMHO "Improper" Valuations
US 10 Year Bond <2.10
TIPS > 114
COPPER < 3.20
BITCOIN > 6000
GOLD > 1388
SILVER < 16.80
FIRST EPISODE OF YOU BETCHA YOUR LIFE (SAVINGS):
Sell SP 2954, Sell 2945 KACHING: Both Covered 2840!
SECOND EPISODE OF YOU BETCHA YOUR LIFE (SAVINGS):
Sell SP 2888, Sell 2880 KACHING: 2812 & 2750 Buy Gold 1286, 1280 KACHING 1400, 1410
THIRD EPISODE OF YOU BETCHA YOUR LIFE (SAVINGS)
Sell SP 2954 Buy Copper 270
H1 2019 TRADING HEDGES:
Sell Oil 62.62 Buy Gold 1297 Cover Oil 60.62 Gold 1410 CLOSED
Sell Oil 64.50 Buy Copper 2.92 Cover Oil 61.81 OPEN
Sell Oil 64.88 Buy Gold 1279 Cover Oil 62.88 Gold 1410 CLOSED
HYDE PARK SOAPBOX: Is value investing dead?
KEY DATES: JULY 1, 2/3
DJIA: R1 26800 OR 27000 RESISTANCE?
SPX: 2950 PIVOT R1 2958 R2 2970 R3 3000 R4 3050
NASDAQ: 8000 PIVOT 7500 Support? 8200 Resistance
GOLD: 1410 PIVOT S1 1400 S2 1385 S3 1350 R1 1415 R2 1425 R3 1450
SILVER: 15.25 PIVOT R1 15.50 R2 16 R3 16.80 R4 17.25
OIL: 58 PIVOT 50 SUPPORT 61 RESISTANCE
COPPER: STEADY ACCUMULATE : 2020 à 3.50+
US 10 year WATCH
BITCOIN: 12000 PIVOT 10000 SUPPORT 14000 RESISTANCE
2018 CLOSE: DJIA 23327 SPX 2506 & NASDAQ 6635
2017 CLOSE: DJIA 24719 SPX 2673 & NASDAQ 6903
2016 CLOSE: DJIA 19762 SPX 2238 & NASDAQ 5383
AFUND Fair Value: GOLD $1388
THINK TRADITIONAL SWISS AND PRESERVE CAPITAL: HEDGE AND PROTECT AGAINST DOWNSIDE RISK.
2. Bitcoin is very likely to crash soon, research shows
BUSINESS & BANQUET
Singular Research Summer Solstice Conference
Harsco Corp. (HSC) Their new company focus makes this an attractive SRI investment opportunity
Acme United (ACU) Most memorable conference quote: "Given Lots of Amazon deliveries globally - you need more scissors to open all those boxes!
We continue to hold Maximum Allocation precious and base metal investments for the intermediate and long term, despite short term negatives for the former.
There are many quality undervalued commodity stocks. Stock selection is however, important.
Additionally we recommend buying stocks sporting strong cash flows, sound balance sheets and growing dividends.
Actively managed portfolios will continue to deservedly outperform index funds in current bifurcated markets.
3. Gold bugs are finally happy! Forecasts for $1500 & $1600 gold will become more frequent (even if wrong).
Gold Fair Value increased from 1372 to 1388 and hence today Gold is overvalued! But just as it was undervalued for a long time, it CAN and is likely to be overvalued for a long time.
This implies more care is needed for investors in selecting precious metal stocks, given some gold and most silver stocks are still under-valued!
While fundamentally gold is currently overvalued, in August and in much of the Fall, the astro is very positive for gold.
Hence as per our tweet last week:
Two Fundamental Trades Selling gold & buying silver i.e. the gold/silver ratio from 92-93 to 88-90 OB, but we do not plan to stay short Gold below Fair Value 1388-1390. MAJOR trade however, is buying copper: if you liked gold in June, we believe you will love Copper in July!
We advise precious metal investors to pay attention to stock selection and selectively add SUMMER 2019.
Gold remains cheap geopolitical crisis insurance.
For investors who cannot or will not buy the $US currency as well as investors who wish to safely and cheaply hedge their US$ exposure, ONLY GOLD IS AS GOOD AS GOLD!
Gold FV $1388 = Commodity FV: 1359 + Currency FV: 1376 + Inflation Metal FV: 1367 + Crisis FV: 1450.
Gold/Silver ratio à 88- Silver FV $16.80+.
INVESTORS: We plan to stay LONG in H2 2019 (recommending a precious metal sector buy/hold rating and only occasional hedging, selling or profit taking).
However as traders we may periodically short or sell physical gold starting $1414-1458. For silver our first selling numbers remain $20+.
4. "Although markets have been calm, it appears that the appetite for risk is alive and well. The key issue now is whether sentiment rises to more than two standard deviations above its rolling average (into the euphoric zone) this week, as it did in April."
Masanari Takada, quantitative analyst, Nomura
HW: Astrology [Jupiter Square Neptune] does lend support that possibility.
The strength in the oil market this month, in my opinion, is warranted. With the tensions in the Mideast supporting price, any setback in the Strait of Hormuz [major oil-shipping choke point] will impact supply immediately."
Scott Gecas, chief market strategist, Walsh Trading
HW: We are more likely to see Oil up slightly this coming month than down.
"It seems the crypto market got a bit too hot yesterday and is now cooling down. What an incredible market where the price can crash about 15% in less than an hour and bring us back to the highs of the previous trading day."
Mati Greenspan, senior market analyst, eToro
HW: Not "incredible" but "manipulated and fraudulent" would be a more apt description.
5. Opinion: July's first week will foreshadow the stock market's performance in the second half
5 ways to invest for income when Treasurys yield only 2%
Random darts beat hedge fund stars — again
6. READER: Please do not go short on Gold.
HW: While we are bullish astrologically & fundamentally for gold for the next 18 months, there are times and prices that trading short can be both timely and profitable.
The Astrologers Fund (AFUND) is not a registered broker dealer, CTA or a registered investment advisor. Past performance does not ensure future results, and there is no assurance that any of the Astrologers Fund's recommendations achieve their investment objectives. The Astrologers Fund Inc. makes no claims concerning the validity of the information provided herein, and will not be held liable for any use thereof. If you are dissatisfied with the information found on this website, your sole and exclusive remedy is to discontinue use of the information. No information or opinion expressed here is a solicitation to buy or sell securities, bonds, futures or options. Opinions expressed are not recommendations for any particular investor to purchase or sell any particular security or financial instrument, or that any security or financial instrument is suitable for any particular investor. Each investor should determine whether a particular security or financial instrument is suitable based on the investor's individual investment objectives, other security holdings, financial situation and needs, and tax status. Past performance is not indicative of future results. Contact The Astrologers Fund, Inc. 310 Lexington Avenue Suite #3G, New York, N.Y. 10016 Email [email protected] 212 949 7275 [email protected]
Analysis feed
---
Latest Forex Analysis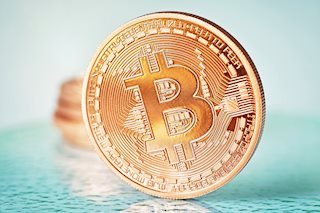 The crypto board starts the week stuck on critical levels. The war for dominance has been favorable to Ethereum for weeks, and the graphics seem to indicate that it's now Bitcoin's turn to win a few battles.
Read more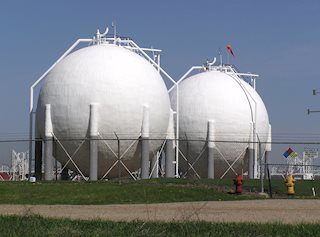 WTI (futures on Nymex) climbed nearly 1.50% in a bid to test the $42 mark on Monday, in the wake of the upbeat outlook painted by Saudi Aramco's CEO Nasser and expectations that Iraq will cut output in August.
Oil News
---