US data: The greenback can't lose
Outlook:
The calendar includes the Chicago Fed index and existing home sales. Existing home sales say a lot about consumer confidence, job availability and labor mobility… as well as inflation. We had a jump in Feb that might not be sustainable. See the chart. Bloomberg has a median forecast of 5.30 million units, the same as Trading Economics, from 5.51 million in Feb.
Then we have to twiddle our thumbs until GDP on Friday. If the Atlanta Fed is right that growth will be 2.8%--vs. 1.8% from the Fed for the full year—we're all right, Jack. But what if the NY Fed is right? It has a measly 1.37%.
We are unhappy to say so, but a high number like the Atlanta Fed's is dollar-favorable because it implies the Fed is on hold (no cut needed) and the US retains its yield advantage. At the same time, a crummy low number like the NY Fed's is also dollar-favorable because even though it may suggest a cut, stimulus favors better growth later (and currencies follow growth, if roughly and usually with a lag).
In a nutshell, the dollar can't lose.
Political Tidbit: The press and TV reports about the Mueller report can be made too complicated, probably because some of the tidbits are so juicy, but here's the simple version: on conspiring with Russia to meddle in the 2016 election, not enough hard evidence to charge anyone in the Trump campaign (but plenty of people did plenty of improper and fishy things, possibly because they are stupid).
On obstruction, Mueller didn't charge Trump with obstruction of justice because he is a stickler for protocol and the Justice Dept rules say thou shall not charge a sitting president with a felony. Mueller says upfront it would be "unfair" to say Trump should be indicted for obstruction when he has no recourse in the form of a trial. But Mueller also says that he while he couldn't indict Trump with obstruction even if he had found evidence "beyond a reasonable doubt," he could declare Trump exonerated if he did find sufficient evidence of his not being guilty. And he didn't find it.
Every single former prosecutor says if the subject were anyone other than a sitting president, Mueller would have charged the subject with the felony of obstruction of justice. Full stop.
Mueller but says Congress can impeach for obstruction and by the way, here are ten very specific, very damning pieces of evidence. Analysts said Mueller gave Congress a "roadmap" to impeachment. That's all you really need to know. Bottom line: Mueller's clear intent is impeachment. It's not clear Congress will go along. So far. If Congress were acting on principle, it would impeach even if it lost, to air the disgusting things Trump said and did, and to show it takes the oversight duty seriously. Politically it's another matter. A Senate under Trump's thumb means impeachment would fail because Republicans are unprincipled. We already saw that in its refusal to pass any single Obama initiative solely because it came from him, and refusing to consider his Supreme Court nominee.
One criticism against Mueller is his declining to insist on an interview with Trump, saying it would have taken too long (because Trump would have fought a subpoena to the Supreme Court). And remember Trump's lawyer forbade Trump from testifying in person because he can't stop lying. So instead of oral testimony, Mueller got a written Trump statement replete with 36 instances of "can't remember."
Bob Woodward says this is a problem because it withholds the smoking gun that the Nixon tapes represented. Well, there are two smoking guns—ordering two White House officials to lie about Trump ordering lawyer McGann to fire Mueller—but evidently this is not enough smoke. It's being seen as underlings saving Trump from committing obstruction (despite "clear intent"). Maybe Mueller has a different smoking gun he will disclose in testimony to Congress. Mueller completing the report without Trump testimony may have had timing in mind. Impeachment takes about 18 months. We have 18 months to the 2020 presidential elections. And while impeachment is in the works, we have an incompetent and erratic guy in charge. Or Mueller may have a sealed indictment waiting in the wings for the moment Trump leaves office.
One other thing worth noting—Mueller did not "follow the money." Instead he apportioned that task out to various federal prosecutorial offices, including the aggressive Southern District of New York. All those ideas about laundering Russian mob money through real estate, tax evasion and various frauds against banks and insurance companies are still out there to be uncovered and disclosed.
A nagging doubt: it's unclear why AG Barr would say at 10:00 am last Thursday that Mueller had not invoked the no-sitting-president rule when two hours later everyone could read Mueller said he did precisely that. What was the point of that lie? In fact, if there was no collusion with Russians in the first place, why so many lies by Trumpies about contacts with Russians? And upon being told of the Muller investigation 23 months ago, why did Trump slump back in his chair and bemoan his presidency is over and he is f***ed? If it's not consciousness of guilt, what is it?
---
This is an excerpt from "The Rockefeller Morning Briefing," which is far larger (about 10 pages). The Briefing has been published every day for over 25 years and represents experienced analysis and insight. The report offers deep background and is not intended to guide FX trading. Rockefeller produces other reports (in spot and futures) for trading purposes.
To get a free trial, please write to [email protected] and you will be added to the mailing list..
This morning FX briefing is an information service, not a trading system. All trade recommendations are included in the afternoon report.
Analysis feed
---
Latest Forex Analysis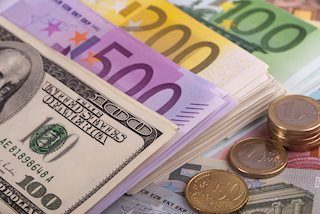 The EUR/USD pair closed the week at around 1.1100, its highest settlement in two months, as poor US data coupled with a relief rally of high-yielding assets ahead of the close. Several European countries will start the week celebrating a holiday.
EUR/USD News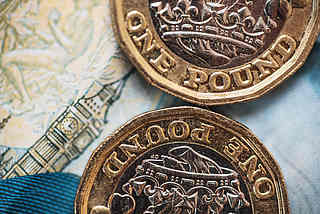 The GBP/USD pair hit 1.2393 on Friday, a two week high, retreating sharply from the level ahead of Trump's speech to later recover on relief and settle at 1.2345. Cable is technically neutral, although the bullish potential seems limited.
GBP/USD News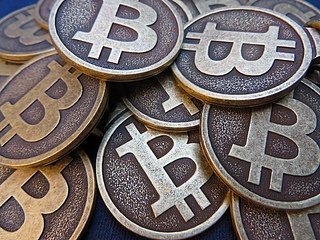 Futures and options contracts' expiration brings a wave of volatility to the crypto market. Ethereum takes advantage and attacks resistances in the market dominance chart, Bitcoin goes back. Ripple disappoints despite regaining the third place in market capitalization.
Read more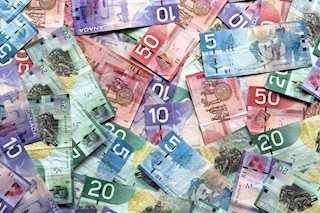 The Canadian economy squeezed by an annualized rate of 8.2% in the first quarter of 2020, better than -10% expected. Quarterly, Gross Domestic Product (GDP) squeezed by 2.1%. Most of the downfall occurred in March, with a drop of 7.2%, better than 8.5% projected.
Read more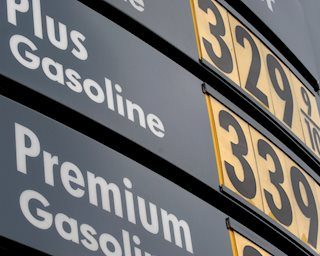 The selling pressure around WTI (July futures on Nymex) accelerates following the break below the 33 level, as bears now target the 32 support zone heading into the key US macro data and US President Donald Trump's response to the Hong Kong issue.
Oil News
---