Trump's efforts to overthrow the vote could rise risk-off and sponsor a dollar rise
Outlook:
Apart from Pfizer's emergency use application, there is almost nothing nice or favorable in the news today. The Treasury ending support programs "should" be having a more negative effect than we are seeing so far, but is being positioned as petty retribution for Trump's lost election and an effort to obstruct Pres-Elect Biden's economic recovery efforts. It's in line with Trump refusing to give Biden access to health and national security information. In effect, Trump is seeding his customary disruption and disarray, which can have the effect of raising risk-off and sponsoring a dollar rise in response.
We seem to be alone or almost alone in seeing events through this lens, thank goodness, but note that Trump's efforts to overthrow the vote are getting front page headlines. Financial markets may be shrugging it off so far, but it can get worse and bleed into various sectors.
In a nutshell, the Trump gang is calling on county and state officials, specifically in Michigan and Pennsylvania, to refuse to certify the vote and send the decision on choosing electors to the state legislatures instead. Those legislatures are Republican and free to choose Trump as the winner, regardless of the popular vote. This has never been done before and is shocking to any sense of decency as well as democratic principles. And it won't work—those two states don't have enough electoral votes to overcome Biden's lead. Thus more challenges in a third state (Nevada).
Not every Republican is spineless. Utah Senator Romney tweeted last night "Having failed to make even a plausible case of widespread fraud or conspiracy before any court of law, the president has now resorted to overt pressure on state and local officials to subvert the will of the people and overturn the election. It is difficult to imagine a worse, more undemocratic action by a sitting American president." Nebraska Senator Sass wrote "wild press conferences erode public trust . . . we are a nation of laws, not tweets."
Yesterday Trump lawyer Giuliani gave a 2-hour press conference repeating the fraud lie and some already debunked conspiracy theories. He threatened more lawsuits but it's not clear what good that can do when certification can't be reversed. He looked ridiculous, with hair dye dripping down his face. One of the Rudy camp rebuked reporters for asking for evidence.
The certification process is on schedule. Today it's Georgia. On Monday it's Michigan and Pennsylvania. Tuesday, Minnesota, N. Carolina and Ohio. Monday Nov 30 is Arizona. Dec 1 is Nevada and Wisconsin. To sum up, by a week from Monday we will be one giant step toward the end. Dec 8 in the date each state nails down the results, which are then "insulated from further legal challenges," according to the NYT, and the date each governor delivers the certified results to Congress.
Next, on Dec 14 the electors meet and cast their votes. Then it's really and truly over unless electors go rogue. "Many states formally require their electors to vote for the candidate they pledged to vote for, generally the winner of the state's popular vote. Historically, rogue electors have been few and far between, and have never altered the outcome."
From today, this process has a mere 18 days to go to the point of no-return, Dec 8.
But here's the problem: let's say Trump gets a state or two to refuse to certify the vote, so that the choice of electors goes to state legislatures. This is a massive fraud in its own right, overturning the will of the people and specifically denying the right of representation to the black voters in places like Detroit. If you can't suppress the vote, deny it. The mood of the country will not stand for it. One critic called it the same as the revolutionary motive against King George—taxation without representation. We would need to expect not just rioting, but outright civil war.
And here's the second problem—we can't find the mechanism by which this can get halted. The NYT likens Trump's efforts to Congress giving Rutherford B. Hayes the presidency during Reconstruction. It then says "Mr. Trump's chances of succeeding are somewhere between remote and impossible." Note it doesn't write "President Trump" but "Mister Trump." What are the other safeguards, since custom and decency are not in play? The answer starts ominously with this sentence: "Even if Mr. Trump somehow pulled off his electoral vote switch, there are other safeguards in place, assuming people in power do not simply bend to the president's will."
And that's the sole safeguard: the honor of the secretaries of state who are the final decision-makers on the certification process. Each of the top secretaries from Georgia, Michigan, Pennsylvania and Arizona have gone on TV to say they will follow the vote. In the Rutherford B. Hayes case, there were authentic questions about the vote in three states. Here, there are no authentic questions. But the fate of the union depends on the honor and decency of three or four secretaries of state, aka politicians. Depending on the honor of politicians is never a good bet.
The FX market is not in the mood to foresee another Trumpian disruption that drives the dollar up on risk-on uncertainty. If the NYT says "remote and nearly impossible," they buy it and choose to move on. Let's hope they are right. But especially given next week's holiday, we may see a paring of dollar shorts.
---
This is an excerpt from "The Rockefeller Morning Briefing," which is far larger (about 10 pages). The Briefing has been published every day for over 25 years and represents experienced analysis and insight. The report offers deep background and is not intended to guide FX trading. Rockefeller produces other reports (in spot and futures) for trading purposes.
To get a two-week trial of the full reports plus traders advice for only $3.95. Click here!
This morning FX briefing is an information service, not a trading system. All trade recommendations are included in the afternoon report.
Analysis feed
---
Latest Forex Analysis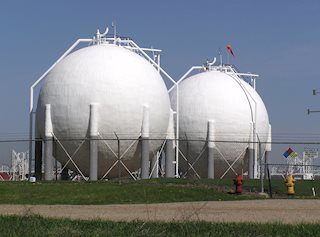 WTI fades pullback moves from the highest in nine months. The energy benchmark eased from the multi-day high the previous day as global optimism, mainly fuelled through the coronavirus (COVID-19) vaccine hopes, fizzled. Also challenging the oil bulls was the US holiday due to Thanksgiving Day.
Oil News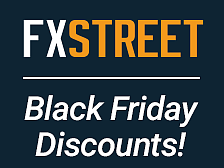 Learn to trade with the best! Don't miss the most experienced traders and speakers in FXStreet Premium webinars. Also if you are a Premium member you can get real-time FXS Signals and receive daily market analysis with the best forex insights!
More info
---