The SP500 finished higher by 0.24%
Highlights:
Market Update: The market finished the day higher on a quiet day. Market participants seemed to be anxiously awaiting the Fed meeting tomorrow. The Fed futures markets are suggesting that the probability of a rate cut tomorrow is close to 50%. We think that the Fed will ease. The big news of the day was the overnight repo rates skyrocketing, illustrating that there is a dollar shortage. The Fed stated that they will inject approximately $75B tomorrow to provide liquidity. The Fed injected over $50B yesterday. The S&P 500 finished higher by 0.24%. Long-term Treasury bonds were the strongest performers, closing up 0.54%. Crude oil gave back some of the gains from yesterday, finishing lower b y -5.66%.
Economic Data: Industrial production picked up 0.65% month-over-month. However, on a year-over-year basis, it dropped to 0.36% from 0.5% the month prior. The rate of change of industrial production is confirming evidence of a continued slowdown in economic growth domestically. Capacity utilization was up last month, at 77.88%. On a year-over-year basis, capacity utilization is down 1.76%.
Copper: Copper dropped -0.51% yesterday. Relative to gold, it fell -0.64%. The ratio of copper to gold is a good historical indicator of global economic growth. We are hopeful that this otherwise strong relationship has broken down because what it is signaling about the global economy is not good for risky assets. Copper remains in a strong negative trend against gold, implying a deflationary environment. Copper peaked relative to gold in mid 2018 and has been in a significant downtrend ever since. If the global economy is going to find a meaningful bottom in the coming months, we would expect the copper to gold ratio to at least be coincident with economic activity. Therefore, we will have to wait patiently for a trend reversal before becoming optimistic on global growth.
Broad Stock Markets: With the S&P 500 within 1% of an all-time high, we thought it would be helpful to look at several major market indices in an attempt to identify confirmation or non-confirmation. Ideally, if the S&P 500 breaks out to new highs, we would like to see other broad market indices confirm the move by also breaking out to all-time highs. The chart below illustrates that the all-time highs reached by the S&P 500 this year were only confirmed by the Nasdaq composite. The Russell 2000 and the MSCI All World Ex-US indices both failed to reach an all-time highs, having topped early in 2018. On a positive note, all major indices are above their 40 week moving averages currently.
Dow Theory: One cannot discuss confirmation and non-confirmation without observing the Dow Jones Industrial and Dow Transportation index. The idea that indices should confirm one another comes from the Dow Theory in Technical analysis. Currently, we are still on Dow Theory sell signal as I understand it. The reason is that both the Dow Jones Industrial and Dow Transportation index broke to new lows, generating a sell signal in late 2018. Only the Dow Industrial Average has broken to a new high in 2019. The Dow Transportation index has yet to confirm. If the Dow Transportation index can break to new all-time highs, it would generate a "buy" signal and suggest upside for stocks and the business cycle. Right now, the negative non-confirmation suggests that the market is still on a "sell" signal.
Euro: One of the more risk-on currencies to watch is the Euro. Relative to the Japanese Yen and the U.S. dollar, the Euro remains in a negative trend. If the Euro would strengthen from here, we would expect risky assets to follow. In particular if the Euro could strengthen against the Yen, it would signal potential upside for risky assets. Below, there is a chart illustrating the strong positive correlation between the EUR/JPY currency pair and the MSCI All World Ex-US index. The negative trend in the Euro is not suggestive of higher equity market prices currently.
Chart of the Day: The gap between operating earnings and corporate profits is outrageous. As referenced in the chart below, the gap is as egregious as during the technology bubble of the late 1990's. Is this time different?
Futures Summary:
News from Bloomberg:
The Fed is widely expected to cut interest rates today, but its sharply divided policy panel may be reluctant to forecast further cuts. With pressure coming from Wall Street and President Trump, the focus will be on Jerome Powell's new forecasts, an updated dot plot and clues about what's next. Bloomberg Economics expects reductions in October, December and maybe early 2020.
The central bank will try again to restore calm to money markets by offering another $75 billion of cash to the market today. This may see a larger take down than yesterday's repo operation, which closed at 10:10 a.m. after a lot of funding activity had occurred, NatWest said. Today's kicks off at 8:15 a.m. Long term, the Fed may tweak the interest rate on excess reserves, introduce an overnight repo facility or expand its balance sheet. Take a look at what happened yesterday.
Iran denied it carried out the attacks on Saudi Arabia's oil facilities and said it will respond swiftly to any action against it, ISNA reported. President Rouhani said the Saudi campaign in Yemen is a "warning and lesson." Riyadh promised evidence of Iran's involvement and reassured customers exports will keep flowing. Here's a QuickTake on how the attacks disrupted energy markets.
FedEx tumbled pre-market after it slashed its profit outlook yesterday on trade tensions and slowing global growth. "The global economy continues to soften and we are taking steps to cut capacity," CEO Fred Smith said. The share drop wiped out FedEx's gains this year and spurred declines at rivals including UPS and Germany's Deutsche Post.
Bonds rallied across the globe, while U.S. stock futures fell ahead of today's Fed action. Oil continued its decline after tumbling yesterday and the dollar strengthened. The pound fell as the U.K. Supreme Court began a second day of hearings on the legality of Prime Minister Boris Johnson's Brexit strategy.
WealthShield is a division of Emerald Investment Partners, an SEC Registered Investment Advisor. Advisory services are only offered to clients or prospective clients where WealthShield and it's representatives are properly licensed or exempt from licensure. Past performance is no guarantee of future returns. Investing involves risk and possible loss of principal capital. No advice may be rendered by WealthShield unless a client service agreement is in place. Before investing, consider your investment objectives and WealthShield's charges and expenses.
Analysis feed
---
Latest Forex Analysis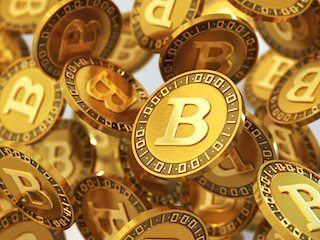 Greyscale floods the market with fresh money to satisfy the demand of its clients. Investors, willing to pay a 29% surcharge for exposure to Bitcoin without suffering the legal and operational inconveniences. Market remains at risk on the verge of new bullish territory.
Read more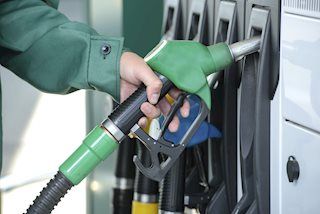 WTI (July futures on Nymex) hit a new three-month high at 38.27 in the last hour, now consolidating the latest uptick just above 38.00, up nearly 2% on the day.
Oil News
---