The Philly Fed and housing starts and permits today
Outlook:
We get the Philly Fed and housing starts and permits today as well as the usual Thursday jobless claims. Sentiment toward the dollar is more influenced by evaluation of the trade wars—note the plural—and the prospect of that recession coming sooner than expected. If all the nasty trade things come to fruition and result in a 1%-plus drop in GDP, we could see recession later this year, whereas most analysts had pushed it out to Q3 or Q4 2020—right when the next presidential election is being held.
Wall Street seems to expect Trump to pull back on the worst aspects of all the trade wars, although he will worsen conditions again with the auto tariffs if the subject leaves the front page. Equity traders see the bullying as a favorable image for the US and not all that risky/dangerous in the end because most of it is posturing and the worst-case things will not come to pass. Hence the gains in the chief equity indices yesterday and equity index futures this morning. Note that this assumes the other involved parties are entirely passive and take no initiatives of their own.
That may be true of Europe and Canada/Mexico, which feel bound and gagged in the outhouse, but it's not the case with China. China has warned repeatedly that banning Huawei is not acceptable, and now the US has done it. We await retaliation. The Chinese are far more clever than anyone in Washington and we may not see the hit until it lands.
As for the nuclear option—dumping Treasuries—it's not in evidence. China sold $20.45 billion of its longer-term holdings in March, according to the TICS report, the most in over two years, but if we understand the data, only to put the money into short-term bills (maturity of less than one year). In other words, they are still holding dollars. We can't say China is "weaponizing" its reserves. We also think this option is far, far down the road—and perhaps never. It would be against self-interest for China to do it, and the smarter route is to drive the US economy down, not a specific asset. If we imagine Xi feels like Khrushchev when he said "We will bury you," it's better to harm structurally and not just in a single asset class. In other words, infect the body with a deadly virus, don't cut off the tail.
Something else that needs a touch of perspective—Trump's claim of the US making $100 billion from tariffs is ridiculous. The amount of tariff revenue the US government receives is a drop in the bucket. The chart pertains to fiscal 2018 but so far in fiscal 2019, it's $34.7 billion. But even if $100 billion were realistic—and consider who calculates the amount to send to Customs & Border (the US importer)—why is that money not earmarked for some special project? A relevant one, like a funding source for those few companies that would like to start a business making goods competitive with China? Probably silly—labor costs would be too high, which is kind of the point in the first place, but never mind. We could use some 5G capability, though.
On a technical note, we should mention the "commodity currencies" are not behaving like it these days but rather responding to domestic conditions. The Canadian dollar is making nice gains on its data while the Australian dollar is pummeled by that rate cut expectation. The CAD seems to have made a jump yesterday when Canada reported nice talks with the US on cutting steel and aluminum tariffs, but it's also in good shape because of the inflation report. Today it delivers manufacturing sales and its own international capital flow report. It would not be surprising to see inflows if managers like N. America but just don't like the US these days. And in Mexico, the central bank delivers a rate decision today, although there the on-again/-off-again peso firmness seems to be more related to the trade story. Considering that the US keeps poking Mexico—last month it was tomatoes—and autos are yet to come, we find it hard to obey the chart and buy pesos. Tomatoes are commodities, too, right?
The FX market is more attuned to the bond market than to equities. The bond gang is really rather worried about the slowdown, hence the drop in yields. The problem is figuring out how much of the drop is the knee-jerk safe-haven effect and how much is slowdown/recession fear. We are not going to solve that one anytime soon.
Finally, what about the constitutional crisis? Financial markets are ignoring the relentless pace toward impeachment. They are also ignoring the threat of war in Iran, probably because they believe Trump when he says he wants the US to keep out of useless, expensive wars we can't win. Commentators worry that hawks will trick Trump into war, because he never reads his briefings and get his foreign affairs information from TV. Yesterday the British commander in Iraq said—carried on TV--there is no evidence of anything and removing US embassy personnel was unwarranted. This is scary. Trump is hardly the "stable genius" he claims and certainly did not employ "the best people," but he's not a total idiot, even though Tillerson and Kelly said he is. No, the big threat to markets is not impeachment or war, but rather the trade wars' effect on global and US growth, plus whatever punishment China devises. Nowhere in here do we see a reason for the dollar to sell-off.
---
This is an excerpt from "The Rockefeller Morning Briefing," which is far larger (about 10 pages). The Briefing has been published every day for over 25 years and represents experienced analysis and insight. The report offers deep background and is not intended to guide FX trading. Rockefeller produces other reports (in spot and futures) for trading purposes.
To get a free trial, please write to [email protected] and you will be added to the mailing list..
This morning FX briefing is an information service, not a trading system. All trade recommendations are included in the afternoon report.
Analysis feed
---
Latest Forex Analysis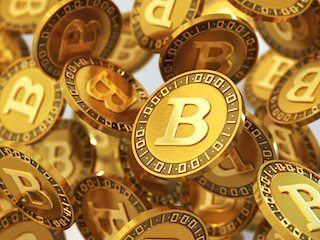 Greyscale floods the market with fresh money to satisfy the demand of its clients. Investors, willing to pay a 29% surcharge for exposure to Bitcoin without suffering the legal and operational inconveniences. Market remains at risk on the verge of new bullish territory.
Read more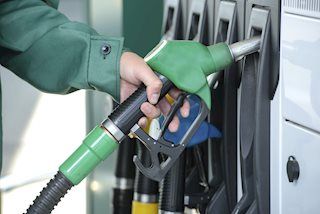 Crude oil prices built on Thursday's modest gains and rose sharply on Friday boosted by the upbeat market mood optimism surrounding Saturday's OPEC+ meeting.
Oil News
---