Markets are still trying to digest Powell's testimony
Outlook:
We get June CPI today, likely to show a drop in the headline rate from 1.8% to 1.6%, with the core remaining the same 2.0%. This is not what the Fed watches but not irrelevant if there is a drop. Note that inflation doesn't look at all muted when presented in the index format by tradingeconomics.com. We accept that inflation is subpar but any talk of deflation is silly, and we are sure to start getting that any day now.
Silly talk yesterday included at least one analysts (UBS) saying the Fed has shifted to risk management mode and a 50 bp cut would be more appropriate than 25 bp. Well, no, 50 bp should signal panic at the Fed and is not warranted, especially with some Feds not ready for any cut at all (Bloomberg names the Fed presidents in Richmond, Dallas, Philadelphia and Cleveland as having doubts). Powell does a repeat performance today in the Senate but we have come to expect no additional insights at the second reading of the same material. Also, we could get a replay of yesterday in another form—Bullard came out in the afternoon saying eh can easily imagine two cuts this year. Today we have a gaggle of Feds who could pull the same stunt—reinforce the Powell message. Bloomberg notes we get Williams (NY), Bostic (Atlanta), Barkin (Richmond), Quarles (supervisor), and Kashkari (Minneapolis).
The BoE aside, we are back to a race to the bottom among central banks. The Bank of Canada, like the Fed, sees the trade war headwinds as the biggest risk, even if Canadian growth is stronger than expected. Next week the BoJ meets and will probably twiddle the dials a little. In practice, the only thing that would change the environment would be to give up the sales tax increase due in October. As for the ECB, Bloomberg reports there is some speculation it can cut at the next meeting on July 25. Chief economist Lane and policy member Coeure are cited as wanting to get the ball rolling. However, the ECB generally doesn't act until it gets its own fresh forecasts and that's not until September. Besides, an unheralded ECB cut before the preannounced Fed would be weird, right? We get the June minutes this morning.
As for the number of Fed cuts, the CME shows that for the Dec 11 meeting, only 9.2% believe we will have had only one cut. 33.3% believe it will be two, and 37.6% foresee three, to a Fed funds range of 1.50-1.75% from 2.25-2.50% now. Adding them together, the probability of two or three cuts is 71%. It was 67.9% a month ago, so the outlook has not changed overnight—it has been this grim for a long time.
Markets are still trying to digest Powell's throwing everything including the kitchen sink into the mix of factors that justify not only one rate cut, but probably more. In addition to trade war, falling business confidence and investment, etc., he mentioned Brexit. Really? This is not to doubt that Brexit will have knock-on effects everywhere, including the US, but it seems like stretching the point past reasonableness.
We were impressed by Powell yesterday and yet there is a disconnect between assertions that the US economy is strong and growing at 2% after 3.1% in Q1, and the litany of existing and likely upcoming woes. How can you say the economy is "strong" a couple of dozen times but at the same time call for remedial rate cut action? The always amusing offers this June FOMC minutes comparison. "The average mentions of 'strong,' 'strongly,' and 'stronger' per meeting minutes between January 2012 and December 2017 was 7.4 times. The 20 mentions in the June meeting minutes represented an increase of 170% from the pre-redline average." But it's fewer than 21 times in May.
Does Powell speak with forked tongue? Not really. He's not lying nor a lackey, but rather perhaps trying to send a message to the public that he expects Trump to persist in his foolish trade wars and deficit overspending, causing the US economy to spiral downward. The Fed is just doing its job, and if that coincides with what Trump wants—lower rates—the Fed has to bite its tongue and accept it. That it leaves the central bank with few arrows in its quiver is too bad, but they would be needed in a crisis, not a slow-motion slide. In a way, the Powell testimony is a guidebook for future presidents to make bad policy, since the Fed must respond to those risks.
What this all means for the dollar is a slide downward, too, that can be stopped or reversed only if conditions elsewhere are even worse and/or the trade war heats up again (as it surely will, China not really intending to lose).
Tidbit: The Trump government intends to carry out raids on immigrants this coming weekend and deport the undocumented, no matter the circumstances, including families of those serving in the US military. Hey, it's the law and despite Trump breaking the law all over the place in his own behavior, Trump wants to appear the "law and order" candidate (like Reagan) as compared to those wussy Dems who favor "open borders." They don't, but never mind. House Speaker Pelosi said about the citizenship question on the census form that Trump wants "to make America white again." She hit the nail on the head. Surveys indicate white will be a minority group by 2034, and we know how minority groups get treated in America. It's an outcome to be fended off. We now suspect that because of the rate cuts, a new tax cut that really will favor the middle and working classes, and the immigration fight, the probability of Trump getting re-elected is over 50%.
---
This is an excerpt from "The Rockefeller Morning Briefing," which is far larger (about 10 pages). The Briefing has been published every day for over 25 years and represents experienced analysis and insight. The report offers deep background and is not intended to guide FX trading. Rockefeller produces other reports (in spot and futures) for trading purposes.
To get a free trial, please write to ber@rts-forex.com and you will be added to the mailing list..
This morning FX briefing is an information service, not a trading system. All trade recommendations are included in the afternoon report.
Analysis feed
---
Latest Forex Analysis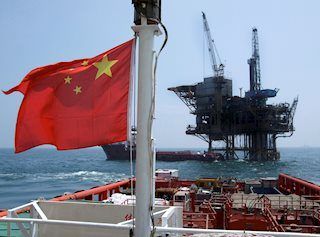 There were no surprises in China's GDP figures as the government portrays an economy slipping steadily lower giving little promise of improvement or support for the waning global expansion.
Read more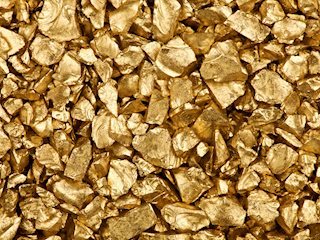 After dropping to a daily low of $1,485, the XAU/USD pair staged a modest rebound during the American trading hours and turned flat on the day near $1,492.
Gold News
---