Tariffs, Iran, Fed and ECB actions are far more important than the midterms
I think it is likely the Democrats flip the house by a small margin and will do better than expected in the Senate. As of Oct 22, the Real Clear Politics base scenario is the Democrats lose 2 in the Senate. I think it is more likely the status quo holds or the Democrats lose just one seat. Democrats may even pick up a seat if Nevada goes their way. (I have Florida, Indiana, Missouri, Arizona, and Montana in the Democrat Senate column). If the Democrats win either the house or Senate, Congress becomes a lame-duck for fiscal policy. There will not be another tax cut.
The question is "What's priced in?"
I suspect a Democrat flip is priced in, and accurately so. There may not be stomach for a second set of tax cuts anyway, unless there is a Senate blowout. I suggest is not what Congress does that is meaningful, but rather what the ECB does, what Trump does with tariffs, what Trump does with Iran, and what the Fed does with interest rates that matters most. In a vacuum, Fed hikes are dollar-supportive. However, this isn't a vacuum. Even if the Fed hikes, if they hike slower than expected, it would tend to weaken the dollar.
As of October 23, the market thinks there is a 78.8% chance of a hike in December with a 53.8% chance of another hike in March. If either of those do not happen, look for the dollar to weaken. Housing is faltering now. Homebuilders are getting clobbered. I suspect that March hike may not happen. Heck, the December hike my not happen.
But once again, this is looking at things in a vacuum. The Fed does not exist in a vacuum. One needs to consider other central bank actions, especially the ECB. The ECB is expected to taper in 2019. But what if they don't? That would tend to weaken the Euro vs the dollar.
Tariffs are also strongly in play
More tariffs will definitely hurt the US economy and the global economy as well. Short-term, tariffs may cause a bit of price inflation and strengthen the dollar. Long-term, the Fed will resort to very unexpected rate cuts (at least as viewed from the present). If this plays out, the dollar may decline significantly.
Iran provides a similar setup. There is potential for a real short-term inflationary disaster if Trump sanctions work and oil from Iran is cutoff. There is also potential for the ECB, India, and other nations to ignore them. Oil fears may be overblown or not. I suspect they are, and look for oil to weaken.
Guessing
The election question because has everyone's attention. But in reality, the other things I mentioned (Tariffs, Iran, Fed and ECB actions) are far more important than the midterms.
We are all guessing at things here. Anyone who pretends otherwise is a charlatan. But as long as we are going to guess, let's guess about the right things. Going out on a limb, my guess is Trump's tariffs backfire spectacularly, a global recession hits in 2019, the Fed starts cutting rates, the dollar tanks, stocks dive, and gold soars.
This material is based upon information that Sitka Pacific Capital Management considers reliable and endeavors to keep current, Sitka Pacific Capital Management does not assure that this material is accurate, current or complete, and it should not be relied upon as such.
Feed news
---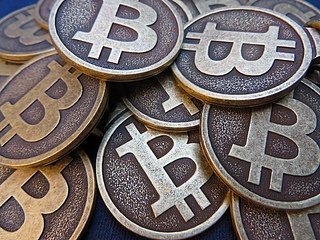 Bitcoin price favors bulls reaching $60,000 by the end of this week and onwards to new all-time highs by the end of next week. Ethereum price broke a bearish top line and could hit new all-time highs by next week in tandem with Bitcoin.
Read more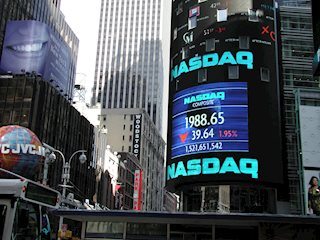 Tesla's (TSLA) stock price has finally pushed higher in a series of steady and sure moves. We had nearly given up on our bullish call with Tesla stock as it kept struggling around the $800 level.
Read more
---