Using Elliott Wave Analysis For Objective Decision Making - Part 2
Hi Dave,
I enjoyed the Twitter exchange you had today regarding wave counts on EUR/USD. However, it highlighted a common criticism of Elliott Wave – subjectivity. It seems like your approach is pragmatic versus strict and academic. Can you go into more detail about this?
Trevor R – Edinburgh Scotland
Hi Trevor,
Thanks for reaching out and for those reading this post, take a breath as we have a lot of ground to cover.
I keep a fairly close eye on Twitter throughout the day. I saw a post from a fellow trader lamenting the spike higher in EUR/USD. I responded to him and suggested that the EW count was likely what I had outlined. He disagreed and suggested my count was incorrect from purely an Elliott Wave rules perspective. While he has a valid point purely from an Elliott Wave Rules perspective, I think he is missing out on the more important lesson.
With Elliott Wave, if you adhere to the rules too tightly you may find you can never make a trade or get caught up in an academic frenzy where you never make a dime.
There are ample Elliott Wave 'traders' out there who are so blinded by rigid rules, they rarely make money as a trader. Fortunately, my exposure to Elliott Wave came nearly 10-years AFTER I started my career as a trader.
Why do I say, fortunately? Because spending 10 years reading price action (the tape) provided an invaluable education in being able to 'read and feel' the market. Looking only at charts at the end of the day (without having sat through the trading session) can put one at a disadvantage.
When I did introduce Elliott Wave to my trading approach it quickly became obvious that combining a set of fairly objective rules on top of an ability to read the tape was a robust duo. It allowed me to adapt wave counts to the current market, unlike many Elliott Wave practitioners who force a wave count. Forcing it can prevent you from seeing the forest from the trees.
There are times when my wave counts are unconventional, perhaps bending a rule here and there. The best example is the rule for Wave 4's.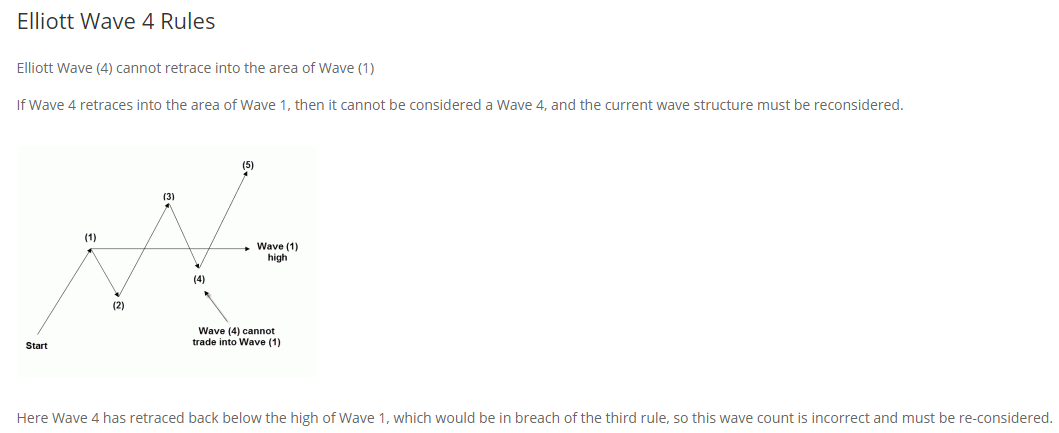 Having a little bit of overlap, in my opinion, is not detrimental to overall wave count. However, please use some discretion. For example, let's say you base your trades on 60-min charts (bars). Having overlap might be just fine, but if that 60-minute bar closes below the high of Wave 1 high, that to me is a deal-breaker. Closing prices are always of value be it the end of the day or on a specific bar.
Successful traders, those who can make a living trading, use their intuition judiciously and their years of experience to guide them in the decision-making process. They do not let a rigid set of rules overrule their instincts. As your experience and knowledge increases, you can do the same.
Hope that helps.
Dave
---
To learn more about Aspen Trading Group and to download "The List of the best trading resources David Floyd recommends", click here
Aspen Trading Group´s FX Commentary, including any content or information contained within it or Aspen Trading Group´s web site, any site-related service, is provided "as is", with all faults, with no representations or warranties of any kind, either expressed or implied, including, but not limited to, the implied warranties of merchantability, fitness for a particular purpose, and noninfringement. You assume total responsibility and risk for your use of Aspen Trading Group´s commentary/website, site-related services, and hyperlinked websites.
Analysis feed
---
Latest Forex Analysis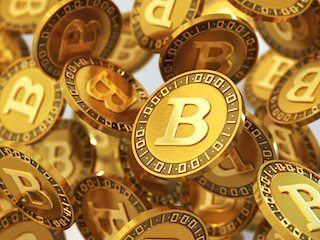 Greyscale floods the market with fresh money to satisfy the demand of its clients. Investors, willing to pay a 29% surcharge for exposure to Bitcoin without suffering the legal and operational inconveniences. Market remains at risk on the verge of new bullish territory.
Read more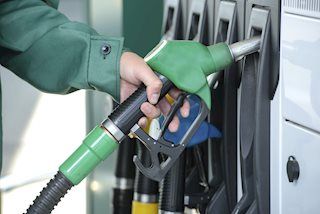 Crude oil prices built on Thursday's modest gains and rose sharply on Friday boosted by the upbeat market mood optimism surrounding Saturday's OPEC+ meeting.
Oil News
---