Quantitative easing in China and the US
The way countries ought to work is that citizens and companies generate goods and services and Governments control the quantity of money in circulation in order to provide a store of value and to offer a fair reward for output produced. Countries ought to focus on increasing the added value of their internationally traded output (exportable goods and services) and Government policy should support that goal.
However
(i) Government spending may exceed it's revenue consistently over a number of years;
(ii) A country may be over indebted due to historic over investment
(iii) Exceptional events may occur such as War or the current Covid 19 crisis
Generally speaking if a Government is over spending in normal times it needs to cut back and it should cover it's revenue gap by borrowing. If a country is over indebted there is a fundamental difference between domestic indebtedness and overseas indebtedness. We will discuss options for domestic indebtedness further on but foreign debts can only be paid by earning foreign currency through exports. Again there is a difference between State foreign debts and corporate foreign debts as the latter are a private matter between creditor and borrower and, hence, subject to negotiation and legal resolution.
Where a Government has recourse to it's Central Bank to cover a revenue shortfall this is essentially printing money and can often lead to a loss of confidence in the currency and runaway inflation - something that occurs frequently in developing countries especially. There is also a question of fairness and misallocation of resources. However under exceptional events such as War or Covid 19 the public are psychologically attuned to the different circumstances and this may mean they retain confidence in the Government and it's policies so money creation is not inflationary. During War rationing is another means of controlling inflation.
One way of dealing with domestic indebtedness is to let the Central Bank cover it by Quantative Easing. This could involve, for example, bad debts of commercial banks being transferred to a 'bad bank' and the Central Bank provides the capital for the 'bad bank' to operate. Would this be inflationary - well it depends. If this were everyday policy it might create moral hazard whereby there was an expectation debts need not be repaid as the Central Bank would cover them. However as a one-off policy measure it could be used to tidy up an economy without creating inflation or moral hazard.
Let's compare the world's two largest economies - China and the US.
China has, by some accounts, considerable domestic debts used to finance it's massive infrastructure investment. It is argued that these will weigh on the economy in coming years. On the other hand China has no need to borrow internationally to finance it's investment and any foreign borrowing is undertaken by private companies only.
If, or when, it wishes China can use the 'bad bank' route with Quantative Easing to deal with it's domestic debt problem so I don't see this as a limiting factor on China's economy. China has also built up by far the world's largest stock of real assets.
The US has a high rate of domestic Government indebtedness plus various levels of private and corporate indebtedness. As a country the US does not need to borrow in foreign currency because other countries are willing to hold dollar assets. Therefore when it runs a trade deficit (which it has done continuously for decades) it does not need to retrench in order to generate a surplus with which to pay off it's debts.
Almost all other countries (the UK is an exception) are forced to focus on their export sectors to avoid persistent trade deficits. This discipline is good for their economies as they don't have any choice but to implement policies that are good for their long-term economic health by building up their real assets. The US is allowed the lazy way out with the result that it continues to offshore it's manufacturing base with negative long-term consequences. The US economy is, thus, financialized with it's real asset base allowed to deteriorate.
The US would like to reshore manufacturing from China but with wages in China at 1/4 of US levels any reduction in the Chinese value-added of, say, a laptop in favour of US value-added will cause a significant price hike; e.g. if China's share of the value added were to fall by 40% in favour of the US that would cause that share of the work to cost 160% which together with the other 60% would mean the laptop price would be 220% of the current price. Quoted companies are perpetually under pressure from Wall Street to reduce costs to raise profits. This means that any trade war with China cannot be won without a fundamental change in the modus operandi of the US economy.
To sum up, China can deal with it's domestic debts whenever it chooses to but must be mindful of not creating moral hazard or inflationary expectations. The US can also deal with it's domestic debts in a similar manner but it runs the added risk that the dollar may lose it's attractiveness to foreigners. The US is allowing the current international position of the dollar let it put off the day when it addresses it's manufacturing hollowing out.
Latin Report is not legally responsible for any decisions taken based on the views offered here or in our Reports.
Feed news
Join Telegram
---
Recommended Content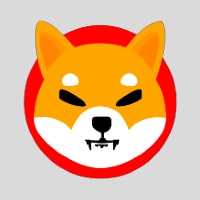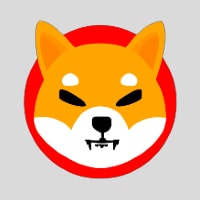 Shytoshi Kusama, the project lead for Shiba Inu, has dropped a teaser about Shiba Eternity games for the SHIB community. Proponents expect the launch of the collectible card game to be a bullish catalyst for Shiba Inu price.
Read more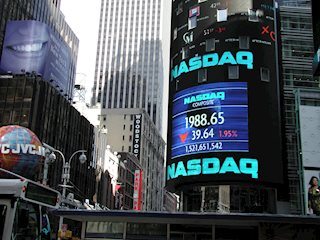 Equity markets remain at the precipice of a technical collapse, which we examine in the weekly long-term chart below. The overall picture remains one of nervousness ahead of the upcoming Q3 earnings season.
Read more
---