Nikkei again drops over 2%
Asia Market Update: Asia trades generally lower after losses on Wall St; BHP weighs on AU Resources index; Nikkei again drops over 2%; CN outperforms amid bank earnings.
General trend
- US equity FUTs extended declines in Asia [Nasdaq FUTs lagged; Netflix declined over 8% in after-hours trading amid results/guidance].
- Nikkei has lost over 2% again on today's session [Automakers extend declines (USD/JPY moves lower, US autos dropped amid continued reports related to chip shortages ); Department stores decline in the face of reports related to Tokyo state of emergency; Toshiba declines on report related to CVC ; Rakuten drops amid statement on Tencent].
- S&P ASX 200 has declined by over 1% following the flat open [Resources index dropped over 2% (BHP declines after issuing production update); Energy and Financial indices are also among the losers; Nuix drops on updated guidance].
- Shanghai Composite rebounded from the opening decline [Banks rose after Q1 earnings from Ping An Bank].
- Hang Seng has remained lower, currently trades near the middle of today's range [HK TECH index has lost over 2%; ANTA Sports drops on stake sale].
- HK earnings remain in focus [ASM Pacific rose by over 13% after results/guidance; China Mobile reported; China Unicom is expected to report today, Great Wall Motor may also issue results].
- Companies expected to report during the NY morning include Anthem, Baker Hughes, Halliburton, Knight-Swift Transportation, Lithia Motors, Nasdaq, TE Connectivity, Verizon.
Headlines/Economic data
Australia/New Zealand
- ASX 200 opened 0.0%.
- BHP.AU Reports Q3 Iron Ore production (100% basis, Waio) 66.7Mt v 68Mt y/y; Waio Iron Ore Shipments 66.0Mt v 67.1Mte; Attributable Iron ore production 59.9Mt v 60.0Mt y/y.
- (NZ) NEW ZEALAND Q1 CPI Q/Q: 0.8% V 0.8%E; Y/Y 1.5% V 1.5%E.
- (AU) Australia Prelim Mar Retail Sales M/M: 1.4% v 1.0%e.
- (NZ) New Zealand Q1 RBNZ Sectoral Factor Model inflation Index Y/Y: 1.9% v 1.8% prior (highest since 2010).
Japan
- Nikkei 225 opened -1.5%.
- 6502.JP Concludes CVC proposal can not be evaluated – press (after the close yesterday).
- 7269.JP Said to plan additional cuts to production due to chip shortages – Press.
- (JP) Japan said to maintain its fiscal 2025 fiscal surplus target – Press.
- (JP) Tokyo said to be seeking a declaration of a state of Emergency from Apr 29 to May 9 (Golden Week)- Press.
- 9984.JP Not source of the report on earnings; True company will post unrealized profits on investments.
Korea
- Kospi opened -0.2%.
- (KR) According to satellite imagery, North Korea continues to work on a submersible missile test barge at Nampo.
- (KR) South Korea Fin Min: South Korea closely monitoring property market trends.
- (KR) South Korea Minimum Wage Commission (MWC) held its first meeting for negotiations; labor representatives calling for a "steep increase" to the minimum wage for 2022 to overcome economic inequality deepened amid pandemic; Employers groups called for a smaller increase due to pandemic impact – Yonhap.
- (KR) South Korea Apr 1-20 Exports y/y: 45.4% v 12.5% prior; Imports y/y: 31.3% v 16.3% prior; Chip Exports y/y: 38.2% v 3.6% prior.
- 005930.KR Speculation that Lee family may use its stock holdings as collateral for loans to meet $10B inheritance tax bill - press.
China/Hong Kong
- Hang Seng opened -1.5%; Shanghai Composite opened -0.5%.
- (CN) Former China PBOC Gov Zhou: Digital yuan will mainly be used in small retail deals; Signs that protectionism and tariff wars will not escalate, inflation is a cost of global stimulus - Boao forum.
- (CN) China Industry Ministry (MIIT) spokesman Huang Libin: Will work with other departments to stabilize commodity prices, avoid panic buying and crack down on speculation.
- 522.HK Reports Q1 (HK$) Net 528.4M v 25.5M y/y; Rev 4.3B v 3.0B y/y.
- (CN) China PBOC Gov Yi Gang: Reiterates stance to expand the opening of the financial sector; Vice Gov Li Bo: China can consider issuing very long bonds for pensions - Boao forum comments (yesterday after the close).
- (CN) China PBOC sets Yuan reference rate: 6.5046 v 6.5103 prior.
Other
- 2317.TW Foxconn said to have signed a scaled-back deal for the Wisconsin LCD factory, to invest $672M (prior up to $10B) – press.
North America
- (US) Weekly API Crude Oil Inventories: +0.4M v -3.6M prior.
- NFLX Reports Q1 $3.75 v $2.98e, Rev $7.16B v $7.14Be; To repurchase up to $5B common stock in 2021.
- AMZN Exec: Taxation of the company has been a sticking point in global talks – Press.
- IBKR Reports Q1 $0.98 v $0.51 y/y, Rev $893M v $532M y/y.
Europe
- (DE) German national poll: Green party at 28%, moving ahead of Merkel's CDU/CSU bloc at 21%.
- (EU) According to a European Commission (EC) report there is no expectation of a post COVID pending boom across all income and age groups (update).
Levels as of 01:15ET
- Hang Seng -1.8%; Shanghai Composite +0.0%; Kospi -1.6%; Nikkei225 -2.1%; ASX 200 -0.8%.
- Equity Futures: S&P500 -0.3%; Nasdaq100 -0.5%, Dax +0.1%; FTSE100 +0.0%.
- EUR 1.2044-1.2025; JPY 108.14-107.88; AUD 0.7736-0.7705; NZD 0.7187-0.7163.
- Commodity Futures: Gold +0.2% at $1,782/oz; Crude Oil -0.8% at $62.16/brl; Copper +0.4% at $4.22/lb.
All information provided by Trade The News (a product of Trade The News, Inc. "referred to as TTN hereafter") is for informational purposes only. Information provided is not meant as investment advice nor is it a recommendation to Buy or Sell securities. Although information is taken from sources deemed reliable, no guarantees or assurances can be made to the accuracy of any information provided. 1. Information can be inaccurate and/or incomplete 2. Information can be mistakenly re-released or be delayed, 3. Information may be incorrect, misread, misinterpreted or misunderstood 4. Human error is a business risk you are willing to assume 5. Technology can crash or be interrupted without notice 6. Trading decisions are the responsibility of traders, not those providing additional information. Trade The News is not liable (financial and/or non-financial) for any losses that may arise from any information provided by TTN. Trading securities involves a high degree of risk, and financial losses can and do occur on a regular basis and are part of the risk of trading and investing.
Feed news
---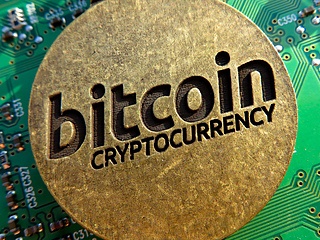 Bitcoin price defining a bearish top formation after weeks of indecision. Ethereum price blitzes bears with steady price momentum. Ripple price fails pattern test, poised for further losses.
More Crypto News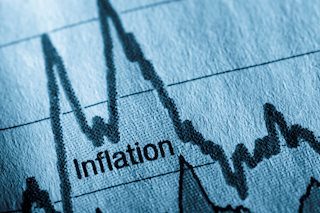 US inflation soared in April and so did market volatility. Treasury rates rose, the dollar followed and equities dropped for a second day. The Fed insists prices increases are temporary but behind the pandemic base effect commodity prices are sharply higher and wages are rising.
Read more
---