Markets should drift down from September 20th
Dear Fellow Star-Gazers,
Happy Harvest Full Moon!

I do hope that this Full Moon will bring a break in the recent cosmic weather: it should, as by Sunday (Sept. 15th) both Mercury and then Venus (geocentrically) will have moved into Libra. Perhaps then we will leave behind much of the mayhem (the devastation in the Bahamas) and confusion (witness UK politics and elsewhere) of recent weeks and clearing up operations will begin.

That said, I have concerns as to what might happen in Hong Kong where I fear that the protests and their management (by either side) will become ever-more complex and unyielding. I do not see a 'happy' outcome here. This might well be reflected in market activity at the Equinox on Monday September 23rd and again on Monday October 7th.

If you consider the charts for China and for Hong Kong (both recent and past), there is little to give hope for anything other than the use of force and much to suggest that there are many challenges yet to be overcome – including financial devastation. I use this word with care: it seems to me that the next financial collapse will come from Asia and infect the world economy.
You may know that the chart for each solstice or equinox offers early warning signals as to the cosmic weather ahead. By the Equinox on September 23rd, Jupiter will have completed its square to Neptune. A possible image for this aspect dissolving is of a balloon losing air: markets should drift down, driven perhaps by falling oil prices from September 20th.

The Moon occults Saturn again on October 5th (with two more occultations in November before this series concludes). Until these events are in the past, it is hard to imagine people (Moon) and governments (Saturn) working in any kind of harmony. We should also note that the Sun will move from the Equinox to form a square to Pluto: reaching that aspect at the next Full Moon on October 13th – and just ahead of the next European Council meeting on October 17th-18th.
How would we advise politicians to harness the best of this aspect: presumably by recognizing the assets and forces of each side and finding ways to work together. Will this happen? Probably not, given that Mercury criss-crosses degrees in the coming weeks and that double-dealing is more likely than not.

Some of you will know that I have interest in the draconic zodiac. From that perspective Pluto is passing through Libra – again conjuring an image of a tug of war between two sides. Clearly this would affect everywhere on the planet but perhaps nowhere more than in settings where deals need to be struck but where neither side will apparently yield an inch.

However, noting that Jupiter – from the heliocentric perspective – reaches Capricorn on October 19th it seems likely that the week beginning October 14th will be an important one with a most decided shift toward 'right' wing and authoritarian government action. The intensity of action that week will surely give rise to considerable market volatility and also strong upward moves in gold and other precious metal prices.
GOLD AND SILVER
I am on record as forecasting a surge in the gold price in February-March 2020. I am still holding to this and anticipate that during October we will see signs of this promise. My research on silver prices indicates another key date at the end of January 2020.
What to say about this that hasn't already been said? How unbelievable that the scheduled date to leave is yet another (like March 29th) when Mercury is stationary retrograde. Hard to believe that it will be anything other than a mess. My own view is that leave (and even then only partly) can't really happen until December 2020. Whilst the focus is on what's happening (or not happening) in the UK, as much attention should be given to Europe and how it will redefine itself in the coming decade. I suspect that the UK will leave only to rejoin a redefined trading block in a few years time. Certainly the charts for the EEC etc all point to renewal as many of the outer planets change signs 2024-2026.

It was an interesting exercise to consider the chart for the 'first' parliament sitting in 1267. Progressing this chart by solar arc gives a stellium in Pisces with Mercury having just entered that sign. The last time this happened was in the mid 17th century during Oliver Cromwell's time. History doesn't do exact repeats of course, but it does seem that we are entering a seven year period of variations on the Cromwell theme challenge.

POST BALTIMORE AND THE FINANCIAL ASTROLOGY COURSE

Some of you will know that owing to my husband's collapse, that we could not attend the Baltimore event – though the webinar went ahead via the Internet. I understand that the conference was a success and am so sorry not to have been there. I also missed the launch of my new book 'Navigating the Financial Universe' which was written for the readers of this newsletter and is a guide to avoiding the financial rocks of the coming decade. The book is already available in the US and reaches the UK next week.

As you can imagine, life revolves around hospital visits presently and planning isn't easy – a situation that I hope will change once Saturn is in direct motion again next week. I am so very grateful for all the many healing wishes – without them I am sure that things could be worse.

This challenge, plus pricing problems directly related to Brexit, has delayed the launch of the financial course. That said, I do have a plan for moving forward. I certainly don't want to launch on November 1st when the cosmic weather is not favourable! Those of you who have already expressed interest will be sent an email over the weekend. If you are not already on that list, please drop me a line.

Until next time,

Wishing you all a healthy and happy month

Yours from the stars

Christeen
Analysis feed
---
Latest Forex Analysis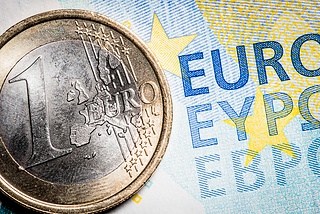 EUR/USD is sidelined near 1.1080 ahead of the London open. Single currency failed to keep gains above 1.11 on Tuesday despite upbeat German data. The sentiment is quite bearish and a deeper drop to the 100-day average could be in the offing.
EUR/USD News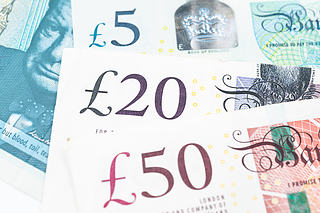 GBP/USD holds onto the recovery despite looming Brexit uncertainty and broad-based US dollar strength. EU is likely to offer a tough Brexit deal that increases the odds of harsh departure.
GBP/USD News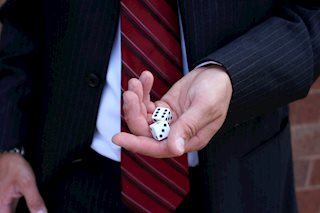 China's transparency and the announcement of measures to counter the coronavirus outbreak calmed unnerved markets and revived risk appetite in Wednesday's Asian trading. The Chinese stocks rebounded from YTD lows.
Read more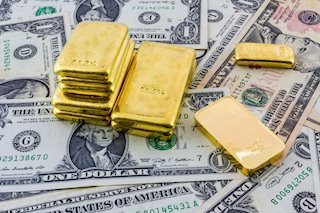 Gold bounces off the intra-day low of $1,550.40, flashed a few minutes back, to $1,551.30 by the press time of the pre-European session on Wednesday. In doing so, the safe-haven ignores the geopolitical risks emanating from China.
Gold News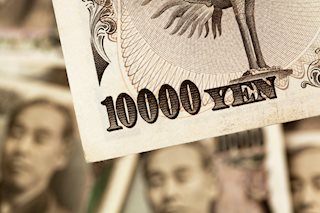 Risk reset in stocks is boding well for USD/JPY. The pair may be forming a head-and-shoulders pattern on the hourly chart. The bulls are not out of the woods yet and a break above 110.12 is needed to invalidate lower highs setup on the hourly chart.
USD/JPY News
---