Inflation data weighs on Kiwi, Aussie jobs figures due on Thursday
Asia Market Update: Markets have tepid response to better Chinese Q1 GDP and March data; Inflation data weighs on Kiwi, Aussie jobs figures due on Thursday
General Trend:
- Higher rates weigh on property sector in China
- BHP declines after cutting iron ore production forecast, iron ore prices decline on expected production resumption by Vale
- Australian paint company Duluxgroup rises over 26%, received takeover offer from Nippon Paint
- Softbank declines over 1%, press speculation that Sprint/T-Mobile deal could face regulatory hurdles
- Netflix declines less than 1% in afterhours trading post earnings/guidance
- China government bond futures decline after better data; analysts debate whether China has stabilized and the potential implications for monetary policy
- China money market rates rise despite MLF operation amid better data
- New Zealand Dollar and bond yields decline after Q1 CPI miss, rate cut bets
- Japan and Singapore report declines in March exports to China
- US and Japan plan to continue trade talks
- Australia monthly jobs data due on Thursday amid focus on RBA policy outlook
- Bank of Korea (BOK) expected to leave policy unchanged on Thursday, some focus is expected on central bank's outlook comments
- US companies expected to report earnings on Wed include Bank of New York, Morgan Stanley and Pepsico
Headlines/Economic Data
Australia/New Zealand
- ASX 200 opened -0.1%
- (NZ) NEW ZEALAND Q1 CPI Q/Q: 0.1% V 0.3%E; Y/Y: 1.5% V 1.7%E
- BHP.AU Reports Q3 Iron Ore production (100% basis, Waio) 64Mt v 67.0Mt y/y; Attributable Iron ore production 56.1Mt v 58.0Me; Cuts Iron ore production (100% basis, Waio) 265-270Mt (prior 273-283Mt); Attributable Iron ore production 235-239Mt (prior 241-250MT)
- DLX.AU To be acquired by Nippon Paint at A$9.80/shr
- STO.AU Reports Q1 (A$) Rev 1.02B v 794M y/y; Production 18.4 MMBOE v 13.8 y/y
- (NZ) New Zealand PM Ardern: Will not go ahead with capital gains tax, unable to gain consensus
- (NZ) New Zealand RBNZ Q1 Sectoral Factor Model Inflation Y/Y: 1.7% v 1.7% prior; Sectoral Factor Model Non-Tradeable (core) Y/Y: 2.8% v 2.7% prior
Japan
- Nikkei 225 opened +0.1%
-(JP) Bank of Japan (BOJ) Financial Systems Report: Real estate loans to GDP ratio has turned negative (1st time since 1990); financial system maintaining stability as a whole
- (JP) JAPAN MAR TRADE BALANCE: ¥528.5B V ¥363.2BE; ADJ TRADE BALANCE: -¥177.8B V -¥242.5BE
- 6645.JP Omron Automotive Electronics to be acquired by Nidec for ¥100B (after the close yesterday)
- (JP) Japan Trade Min Motegi: Trade talks focused on goods including autos and agricultural, good start to talks, No agreement reached yet; FX is an issue to be discussed by Fin Mins
- (JP) Nikkei report notes that at current pace of asset purchases BOJ will overtake the state-run pension fund (GPIF) as the top shareholder of Japanese stocks as early as 2020
-(JP)) Bank of Japan (BOJ) Deputy Gov Amamiya: Reiterates BoJ will scrutinize potential risks to economy and prices (including financial imbalances) in guiding monetary policy
-(JP) Japan Feb Final Industrial Production m/m: 0.7% v 1.4% prelim; y/y: -1.1% v -1.0% prelim; Capacity Utilization m/m: +1.0% v -4.7% prior
Korea
- Kospi opened flat
- (KR) Russia confirms making preparations for summit between Putin and North Korea leader Kim; US envoy to North Korea will also visit Russia this week – Yonhap
- 020560.KR According to main lender to Kumho Asiana Group, the group intends to sell Asiana Airlines within 6-months - Nikkei
China/Hong Kong
- Hang Seng opened +0.1%; Shanghai Composite opened -0.1%
- (CN) CHINA Q1 GDP Q/Q: 1.4% V 1.4%E; Y/Y: 6.4% V 6.3%E; GDP YTD: 6.5% v 6.3%e
- (CN) CHINA MAR INDUSTRIAL PRODUCTION Y/Y: 8.5% V 5.9%E (fastest growth since July 2014); YTD Y/Y: 6.5% V 5.6%E
- (CN) CHINA PBOC CONDUCTS CNY200B IN 1-YEAR MEDIUM-TERM LENDING FACILITY (MLF) V CNY286B PRIOR AT 3.30% V 3.30% PRIOR (first operation since Dec 2018)
- (CN) China National Bureau of Statistics (NBS) Spokesman Mao Shengyong: Positive factors increased in Q1
- (CN) IMF's Kang: See no more RRR cuts for banks in China - financial press
- (CN) China former PBOC official: China is at risk for a housing price increase - China press
- (CN) China PBoC sets yuan reference rate: 6.7110 v 6.7097 prior
- (CN) China PBoC Open Market (OMO): Injects CNY160B in 7-day reverse repos v CNY40B injected in 7-day prior; Net: CNY160B injection v CNY40B prior
- (CN) China overnight repo rate +10bps to 2.99% (highest level since 2015)
- (CN) CHINA MAR YTD PROPERTY INVESTMENT Y/Y: 11.8% V 11.6% PRIOR
- (CN) CHINA MAR RETAIL SALES Y/Y: 8.7% V 8.4%E; RETAIL SALES YTD Y/Y: 8.3% V 8.3%E
- (CN) CHINA MAR JOBLESS RATE: 5.2% V 5.3% PRIOR
- (CN) CHINA MAR YTD FIXED URBAN ASSETS Y/Y: 6.3% V 6.3%E
- (CN) China Agriculture Ministry Official: Pork prices to rise 70% y/y in H2
-(CN) OECD: Sees China 2019 stimulus equal to 2% of GDP, policy stimulus may worsen economic distortions
Other Asia
- (MY) FTSE Russell has placed Malaysia on its fixed income watch list for at least 6 months, FTSE Russell is considering whether to downgrade Malaysia's status - Local press
- (SG) SINGAPORE MAR NON-OIL DOMESTIC EXPORTS M/M: -14.3% V -4.8%E; Y/Y: -11.7% V -1.5%E; Electronic Exports Y/Y: -26.7% v -8.0% prior
North America
- (US) Weekly API Oil Inventories: Crude: -3.1M v +4.1M prior
- AAPL Confirms Qualcomm and Apple agree to drop all litigation; settlement includes payment to Qualcomm from Apple
- INTC To exit 5G smartphone modem business, will focus on 5G network infrastructure, will give more details with Q1 results
Europe
- (EU) Eurogroup chief Centeno: Euro Area budget won't start as a 'bazooka'; Euro is our best and only shot to shape the world financial order
- (UK) Labour Party Spokesperson: Not true that Brexit talks have stalled with the UK Govt (denies Guardian report that had cited Corbyn)
-(CH) Switzerland expected to sign China belt and road deal during Switzerland President Maurer's visit to China - SCMP
Levels as of 1:20 ET
- Nikkei 225, +0.3%, ASX 200 -0.2%, Hang Seng -0.2%; Shanghai Composite +0.1%; Kospi -0.1%
- Equity Futures: S&P500 +0.1%; Nasdaq100 +0.2%, Dax +0.1%; FTSE100 -0.1%
- EUR 1.1306-1.1278 ; JPY 112.16-111.92 ; AUD 0.7206-0.7153 ;NZD 0.6776-0.6667
- Gold +0.2% at $1,279/oz; Crude Oil +0.7% at $64.46/brl; Copper +0.4% at $2.945/lb
All information provided by Trade The News (a product of Trade The News, Inc. "referred to as TTN hereafter") is for informational purposes only. Information provided is not meant as investment advice nor is it a recommendation to Buy or Sell securities. Although information is taken from sources deemed reliable, no guarantees or assurances can be made to the accuracy of any information provided. 1. Information can be inaccurate and/or incomplete 2. Information can be mistakenly re-released or be delayed, 3. Information may be incorrect, misread, misinterpreted or misunderstood 4. Human error is a business risk you are willing to assume 5. Technology can crash or be interrupted without notice 6. Trading decisions are the responsibility of traders, not those providing additional information. Trade The News is not liable (financial and/or non-financial) for any losses that may arise from any information provided by TTN. Trading securities involves a high degree of risk, and financial losses can and do occur on a regular basis and are part of the risk of trading and investing.
Analysis feed
---
Latest Forex Analysis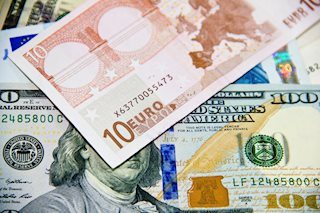 The EUR/USD pair is at daily lows after US and Chinese authorities confirmed phase one on a trade deal agreed. Some tariffs will be rolled back as China agreed on "massive purchases" of US goods, according to President Trump.
EUR/USD News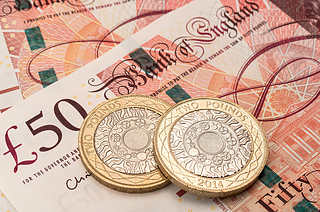 The GBP/USD pair continues shedding part of its post-UK election's gains, although at levels last seen several months ago. Hopes that PM Johnson will pass his Brexit deal through Parliament will keep the Sterling on the winning side.
GBP/USD News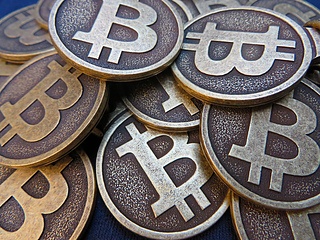 Central banks move quickly looking to oversight all payments. Greece could impose sanctions if digital means are not used in at least 30% of payments. Once inside the crypto ecosystem, governments have little capacity for financial censorship.
Read more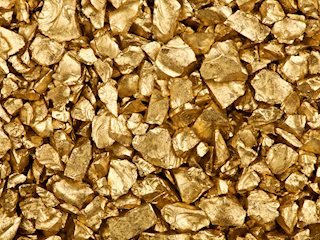 Gold extended the overnight rejection slide from 100-day SMA resistance and witnessed some follow-through selling during the Asian session on Friday.
Gold News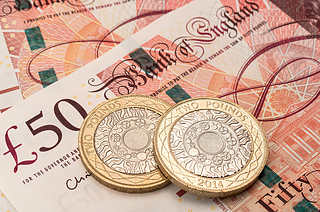 The GBP/USD pair continues shedding part of its post-UK election's gains, although at levels last seen several months ago. Hopes that PM Johnson will pass his Brexit deal through Parliament will keep the Sterling on the winning side.
GBP/USD News
---