Global growth concerns weigh on risk appetite
Notes/Observations
- Risk aversion theme maintaining some momentum as Trump escalated his rhetoric against China's leadership; China to impose new national-security laws on Hong Kong
- China NPC begins and omits its annual GDP target; Chinese government appears to be willing to accept much lower GDP
- UK Apr Retail sales fall by record amount; return to the pre-crisis levels likely to be slow and lumpy; BOE members keep negative rate option on the table
- India RBI cuts key rates after an emergency meeting to fend off dismal growth prospects
Asia:
- China 13th National People's Congress (NPC) omitted 2020 GDP target (as speculated). Prioritizing employment (as speculated) with Jobless Rate at 6.0% and planned to create 9M Urban jobs . Targeted budget deficit to GDP Target >3.6% (Note: compares with 2.8% in 2019)
- China released a new bill on Hong Kong National Security noted it would strengthen Hong Kong enforcement capacity
- Japan Apr National CPI Y/Y: 0.1% v 0.2%e v 0.4% prior; CPI Ex-fresh food (core) Y/Y: -0.2% v -0.1%e (9*note core inflation registered its 1st negative inflation reading since Dec 2016)
- BOJ unscheduled meeting left policy unchanged and announced details of a new loan scheme SME. Special programs size was about ¥75.0T*, the new fund-provisioning measure is equal to about ¥30.0T; Left interest rate policy and JGB buying unchanged (as expected)
- South Korea Ruling Party: Seeking KRW40T in 3rd extra budge
- India Central Bank (RBI) cuts its Repurchase rate by 40bps to 4.00% after an emergency meeting.
- Fitch cut Australia sovereign Outlook to Negative from Stable, Affirmed AAA rating
Coronavirus:
- Total global cases 5,102,573 (+2.1%); total deaths: 332.9K (+1.5%)
Europe:
-May Preliminary GfK Consumer Confidence: -34 v -33 prior (Lowest since Feb 2009)
Americas:
- President Trump: initial lockdown was the right thing but we now need edto reopen. There's a lot of ammunition left from Fed and Treasury left to help the economy. There could be one more nice shot at stimulus after coronavirus outbreak - US Senate Majority Leader McConnell (R-KY): Highly likely there would be another rescue package; Important to incentivize people to return to work. Senate was in the same place as White House. A further crackdown on HK by China would intensify the Senate's interest in re-examining the US-China relationship
SPEAKERS/FIXED INCOME/FX/COMMODITIES/ERRATUM
Equities
Indices [Stoxx600 -0.82% at 337.52, FTSE -1.35% at 5,934.14, DAX -0.71% at 10,987.65, CAC-40 -0.40% at 4,427.72, IBEX-35 +0.06% at 6,690.00, FTSE MIB +0.41% at 17,157.50, SMI -1.40% at 9,653.54, S&P 500 Futures -0.52%]
Market Focal Points/Key Themes: European indices open lower across the board but turned around to trade mixed as the session progressed; better performing sectors include consumer discretionary and healthcare; underperforming sectors lead by financials; UK FCA extends mortgage holiday by 3 months; earnings expected in the upcoming US sesion include Alibaba, Deere and Foot Locker
Equities
- Consumer discretionary: Burberry [BRBY.UK] +3% (earnings), Go-Ahead Group [GOG.UK] -10% (trading update)
- Financials: IP Group [IPO.UK] +3% (portfolio company news), HSBC Holdings [HSBA.UK] -5% (Hong Kong legislation)
- Healthcare: AstraZeneca [AZN.UK] -1.5% (vaccine news)
Speakers
- BOE's Ramsden: Reasonable to have an open mind on negative rates. Quite possible BOE to do more QE at the June MPC meeting or afterwards . Clear that economic upturn would be less sharp than the current downturn
- France Fin Min Le Maire To present a revised budget on Jun 10th; seek a suspension of the EU Stability Pact in 2021
- Italy PM Conte stated that EU Recovery Fund would mean Italy would not need the ESM
- UK Financial Conduct Authority (FCA) to extend mortgage payment holiday by another three months until Oct. 31st
- Germany Lower House (Bundestag) said to be setting up a discussion group to address the court ruling questioning the legality QE
- Czech Central Bank Gov Rusnok reiterated view that hard to imagine negative interest rates
- Hungary Budget Council: To increase 2021 budget deficit to GDP at 2.9%
- Hong Kong Chief Exec Lam stated that would fully cooperate with China to enact National Security Law ASAP; Safeguarding national security was constitutional responsibility. China resolution refines national security legal framework. China Parliament decision would NOT affect the rights and freedoms enjoyed by Hong Kong citizens
- China stated that its: Hong Kong security legislation targeted very few people
- China Foreign Ministry spokesperson: Hong Kong national security is purely an internal matter and bedrock of survival
Currencies/Fixed Income
- Risk aversion weighed down equity markets and help the USD remain firm against most major pairs. The failure of China to provide an annual growth target puts into question just how bad the global outlook is...
- EUR/USD re-tested the 1.09 level as the greenback was favored with safe-haven flows.
- Weaker UK April retail sales data kept the recent BOE option of negative rates on the front burner. Another BOE member (Ramsden) noted that more QE was also likely as soon as June. GBP/USD lower by 0.3% at 1.2180 area
Economic Data
- (UK) Apr Retail Sales (ex-auto/fuel) M/M: -15.2% v -15.0%e; Y/Y: -18.4% v -18.6%e
- (US) Apr Retail Sales (includes-auto/fuel) M/M: -18.1% v -15.5%e; Y/Y: -22.6% v -21.2%e
- (UK) Apr Public Finances (PSNCR): £89.5B v £7.8B prior; Public Sector Net Borrowing: £61.4B v £49.6Be; Central Government NCR: £63.4B v £21.3B prior; PSNB ex Banking Groups: £62.1B£42.9Be - (CH) Swiss Apr M3 Money Supply Y/Y: 1.9% v 1.3% prior
- (TR) Turkey May Real Sector Confidence (seasonally adj): 73.5 v 62.3 prior; Real Sector Confidence NSA (unadj): 76.9 v 66.8 prior
- (TR) Turkey May Capacity Utilization: 62.6 v 61.6% prior
- (MY) Malaysia mid-May Foreign Reserves: $102.6B v $102.5B prior
- (CN) Weekly Shanghai copper inventories (SHFE): 175.8K v 208.9K tons prior
- (RU) Russia Narrow Money Supply w/e May 15th (RUB): 12.34 v 12.20T prior
- (TR) Turkey Apr Foreign Tourist Arrivals Y/Y: -99.3% v -68.0% prior
- (PL) Poland Apr Retail Sales M/M: -13.1% v -11.3%e; Y/Y: -22.9% v -20.0%e
- (PL) Poland Apr Construction Output Y/Y: -0.9% v +3.7% prior
- (TW) Taiwan Apr Unemployment Rate: 4.1% v 3.8%e
- (IS) Iceland Apr Wage Index M/M: 3.3% v 0.3% prior; Y/Y: 6.8% v 4.9% prior
Fixed Income Issuance
- (IN) India sold total INR380B vs. INR300B indicated in 2022, 2030, 2031 and 2060 bonds
Looking Ahead
- 05:30 (ZA) South Africa to sell combined ZAR1.04B in I/L 2025, 2038 and 2050 Bonds
- 06:00 (IE) Ireland Apr PPI M/M: No est v -2.2% prior; Y/Y: No est v -4.2% prior
- 06:00 (UK) DMO to sell £8.5B in 1-month, 3-month and 6-month bills (£1.5B, £2.5B and £4.5B respectively)
- 06:45 (US) Daily Libor Fixing
- 07:00 (MX) Mexico Mar Retail Sales M/M: -1.5%e v -1.1% prior; Y/Y: -1.0%e v +2.5% prior
- 07:30 (EU) ECB Account of Monetary Policy Meeting
- 07:30 (IN) India Weekly Forex Reserve w/e May 15th: No est v $485.3B prior
- 08:00 (UK) Daily Baltic Dry Bulk Index
- 08:00 (IN) India announces upcoming bill issuance (held on Wed)
- 08:30 (CA) Canada Mar Retail Sales M/M: -10.5%e v +0.3% prior; Retail Sales (ex-auto) M/M: -4.8%e v 0.0% prior
- 08:30 (CL) Chile Central Bank (BCCh) May Minutes
- 09:00 (RU) Russia Apr PPI M/M: -3.5%e v -1.4% prior; Y/Y: -7.2%e v -3.2% prior
- 09:00 (CL) Chile Apr PPI M/M: No est v -1.3% prior - 10:30 (IE) ECB's lane (Ireland, chief economic)
- 11:00 (EU) Potential sovereign ratings after European close (S&P on South Africa Sovereign Debt; Moody's on Ukraine and Latvia Sovereign Debt to be rated by Moody's; Fitch on Portugal Sovereign Debt; Canadian rating agency DBRS on to be rated by Fitch on Latvia Sovereign Debt
- 13:00 (US) Weekly Baker Hughes Rig Count
All information provided by Trade The News (a product of Trade The News, Inc. "referred to as TTN hereafter") is for informational purposes only. Information provided is not meant as investment advice nor is it a recommendation to Buy or Sell securities. Although information is taken from sources deemed reliable, no guarantees or assurances can be made to the accuracy of any information provided. 1. Information can be inaccurate and/or incomplete 2. Information can be mistakenly re-released or be delayed, 3. Information may be incorrect, misread, misinterpreted or misunderstood 4. Human error is a business risk you are willing to assume 5. Technology can crash or be interrupted without notice 6. Trading decisions are the responsibility of traders, not those providing additional information. Trade The News is not liable (financial and/or non-financial) for any losses that may arise from any information provided by TTN. Trading securities involves a high degree of risk, and financial losses can and do occur on a regular basis and are part of the risk of trading and investing.
Analysis feed
---
Latest Forex Analysis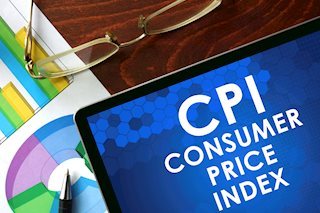 While the risk catalysts have recently been lighter, mainly due to the equities' upbeat performances, the underlying fears aren't yet wiped out. Technically, buyers keep targeting the 108.05/10 area comprising multiple highs marked since April-19.
Read more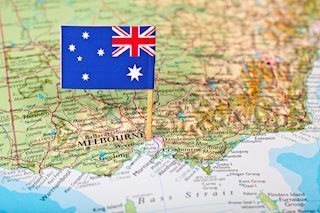 Having marked yet another failure to stay strong beyond 0.6650, AUD/USD remains depressed around 0.6640/35 at the start of Friday's Asian session.Risk-tone remains positive as equities cheer hopes of further stimulus, economic restart.
AUD/USD News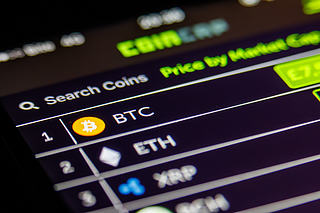 One of the world's largest investment banks, Goldman Sachs, announced a conference for its clients entitled "Implications of Current Inflation, Gold and Bitcoin Policies"
Read more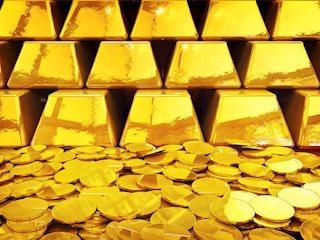 After bouncing from the 1690/1700 price zone XAU/USD is stalling below the 1730 resistance and the 50 SMA on the four chart. The picture is mixed as it seems the metal is challenging a tough resistance near the 1730 level.
Gold News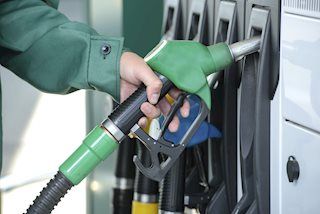 WTI crude oil prices have appreciated more than 5% on Thursday to reach $34 and approach two-month highs. Investors' optimism about an increase of gasoline demand and speculation of an OPEC+ deal to extend output cuts are driving crude prices higher.
Oil News
---