German ZEW Survey misses; points to lingering soft patch for Europe
Notes/Observations
- Safe haven flows continue to dominate as geopolitical tensions and fears of slower economic growth simmer; govt bond yields continue their downward move
- Hong Kong reopens airports but several departure gates closed due to protests; continued reports of China PLA troops and vehicles just outside the city
- Italian Senate to meet to determine when to hold a no-confidence vote
- Germany ZEW Survey worse-than-expected; likely points to Q2 GDP contraction for the country
Asia:
- Hong Kong Govt spokesperson: To resume flights starting 6AM local time Tuesday, flights would still have some delays/cancellations to deal with capacity and airport operations
- China PBoC set yuan reference rate weaker for the 9th straight session and lowest level since Mar 2008 (7.0326 v 7.0211 prior )
- RBA Assistant Gov Kent: Need for unconventional policies unlikely but remains possible
- Senior US Administration Official: "The US continued to monitor the developments in Hong Kong. As the President had said, this was between Hong Kong and China, with the understanding that 'they're looking for democracy
Europe/Mideast:
- Italy PM Conte to address Senate on Tuesday, Aug 20 regarding the govt crisis. Senate would have to decide whether to call a vote for Wednesday, or wait until 20 August
- Italy Dep PM Di Maio (5-Star): To continue to support PM Conte's govt in Parliament. Party wanted elections but it was up to President Mattarella to decide when. No one in 5-Star wanted to cut a deal with the PD's Renzi to avoid an election
Americas:
- US Nat Sec Adviser Bolton: expected the China trade delegation in Sept, but the Chinese have not said 'yes' or 'no'
SPEAKERS/FIXED INCOME/FX/COMMODITIES/ERRATUM
Equities
Indices [Stoxx600 -0.36% at 369.08, FTSE -0.40% at 7,197.60, DAX -0.50% at 11,621.72, CAC-40 -0.28% at 5,295.54, IBEX-35 0.41% at 8,640.95, FTSE MIB -0.58% at 20,146.50, SMI -0.34% at 9,726.50, S&P 500 Futures -0.07%]
Market Focal Points/Key Themes:
European Indices trade slightly lower across the board, after lower Indices in Asia and mixed US futures as bond yields continue to fall on continuing geo-political tensions.
On the corporate front shares of online brokerage name Plus500 trades over 17% higher as the company trades in line with views and declared a $50M share buyback. TUI trades almost 3% higher despite a sharp fall in profits and missed Revenue expectation, but stable guidance has helped support the stock. Other notable gainers include Grammer, Hellofresh, Eckert &Ziegler and Card Factory.
Ceconomy is a notable decliner as Q3 EBIT declines; DFDS also falls almost 8% on results and lowered full year guidance, while Henkel, Tornos, JPJ Group, OHB, Manz and Connect Group are among other notable names declining on earnings.
In other news UK traded Bango gains as the company adds Spotify as a business partner; FingerprintCard gains on comments on Samsung as potential new smartphone OEM-customer, while Aston Martin Lagonda continues its downward trajectory on a broker downgrade.
Looking ahead notable earners include JD.com, Advanced Auto Parts and Parsons Corp among others.
Equities
- Consumer discretionary: Hellofresh [HFG.DE] +6% (earnings), Watches of Switzerland [WOSG.UK] +4% (earnings), TUI [TUI1.DE] +3% (earnings), Card Factory [CARD.UK] +2% (trading update)
- China PBoC Dir General of international dept. Zhu Jun: [SLHN.CH] +0.5% (earnings), Plus500 [PLUS.UK] +14% (earnings; buyback)
- Industrials: Henkel [HEN3.DE] -5% (earnings), CECONOMY [CEC.DE] -9% (earnings), Manz [M5Z.DE] -9% (earnings)
- Technology: Paragon [PGN.DE] -36% (profit warning), Bango [BGO.UK] +8% (partnership with Spotify)

Speakers
- German ZEW economists noted that sentiment pointed to a significant deterioration in the outlook for the German economy. Most recent escalation in the trade dispute between the US and China, the risk of competitive devaluations, and the increased likelihood of a no-deal Brexit placed additional pressure on the already weak economic growth.
- South Korea Presidential spokesperson: Not considering DRAM export curbs on Japan
- China PBoC Dir General of international dept. Zhu Jun: CNY currency (Yuan) at an appropriate level. Confident at Yuan will be a strong currency
- Regulators said to finalize Volker rule changes without re-proposal; could occur as soon as week of Aug 19th. Revamp to ease banks trading rules and path to investment
Currencies/ Fixed Income
- Safe haven flows remained the trend in the session as geopolitical tensions and fears over slowing global growth simmered. Core govt bond yield continued to move lower while gold hit a fresh 6-year high above $1,525/oz. Hong Kong slowly reopened its airport after Monday's crippling protests. Concern that Mainland China would act soon continued to bubble as reports of troop buildup in the nearby city of Shenzhen
- The JPY and CHF currencies remained the main beneficiaries of risk aversion flows. USD/JPY probe the lower end of 105 level while EUR/CHF cross dipped below 1.0865 level for two-year lows.
- GBP continued to hover at multi-year lows against various pairs with dealers attributing the renewed weakness to no-deal Brexit and election risks. PM Johnson said to be preparing for a parliamentary battle against MPs trying to block a no-deal Brexit in the second week of September and his govt could face a confidence motion as soon as Sept 3rd. GBP/USD trading at 1.2060 just ahead of the mid-session.
- EUR/USD just under the 1.12 level with markets focusing on the political situation in Italy. The Italian Senate was due to meet later today to determine when to hold a no-confidence vote. German ZEW Survey missed consensus and pointed to a lingering soft patch for Europe. German Q2 GDP likely contracted.
Economic Data
- (DE) Germany July Final CPI M/M: 0.5% v 0.5%e; Y/Y: 1.7% v 1.7%e
- (DE) Germany July Final CPI EU Harmonized M/M: 0.4% v 0.4%e; Y/Y: 1.1% v 1.1%e
- (DE) Germany July Wholesale Price Index M/M: -0.3% v -0.5% prior; Y/Y: 0.1% v 0.3% prior
- (ES) Spain July Final CPI M/M: 0.6% v 0.6%e; Y/Y: 0.5% v 0.5%e
- (ES) Spain July Final CPI EU Harmonized M/M: -1.1% v -1.1%e; Y/Y: 0.7% v 0.7%e
- (ES) Spain July CPI Core M/M: -0.8% v +0.2% prior; Y/Y: 0.9% v 0.9% prior
- (CZ) Czech Jun Current Account (CZK): -3.9B v -16.1Be
- (UK) July Jobless Claims Change: +28.0K v +31.4K prior; Claimant Count Rate: 3.2% v 3.2% prior
- (UK) Jun Average Weekly Earnings 3M/Y: 3.7% v 3.7%e; Weekly Earnings (ex-bonus) 3M/Y: 3.9% v 3.8%e
- (UK) Jun ILO Unemployment Rate: 3.9% v 3.8%e; Employment Change 3M/3M: +115K v +60Ke
- (DE) Germany Aug ZEW Current Situation Survey: -13.5 v -6.5e; Expectations Survey: -44.1 v -28.0e
- (EU) Euro Zone Aug ZEW Expectations Survey: -43.6 v -20.3 prior
- (IS) Iceland July International Reserves (ISK): 806B v 841B prior
Fixed Income Issuance
- (ES) Spain Debt Agency (Tesoro) sold total €4.525B vs. €4.0-5.0B indicated range in 6-month and 12-month Bills
- (ID) Indonesia sold total IDR15.0T vs.IDR15T target in 3-month, 9-month bills; 5-year, 10-year, 15-year, 20-year and 30-year Bonds
Looking Ahead
- OPEC Monthly Report
- 05:30 (UK) Weekly John Lewis LFL Sales data
- 05:30 (EU) ECB allotment in 7-Day Main Refinancing Tender (MRO)
- 05:30 (HU) Hungary Debt Agency (AKK) to sell in 3-month Bills
- 05:30 (UK) DMO to sell 1.75% Jan 2049 Gilts
- 06:00 (IL) Israel July Trade Balance: No est v -$1.8B prior
- 06:00 (US) July NFIB Small Business Optimism: 104.0e v 103.3 prior
- 06:00 (PT) Portugal Q2 Labour Costs Y/Y: no est v 1.0% prior
- 07:45 (US) (US) Goldman Economist Chain Store Sales
- 08:00 (PO) Poland Jun Current Account Balance: €0.0Be v €1.0B prior; Trade Balance: -€0.1Be v €0.0B prior; Exports: €18.5Be v €19.7B prior; Imports: €18.6Be v €19.6B prior
- 08:00 (IN) India July CPI Y/Y: 3.1%e v 3.2% prior
- 08:00 (UK) Daily Baltic Dry Bulk Index
- 08:00 (RU) Russia announces upcoming OFZ Bond issuance
- 08:30 (US) July CPI M/M: 0.3%e v 0.1% prior; Y/Y: 1.7%e v 1.6% prior
- 08:30 (US) July CPI Ex Food and Energy M/M: 0.2%e v 0.3% prior; Y/Y: 2.1%e v 2.1% prior
- 08:30 (US) July CPI NSA: 256.457e v 256.143 prior; CPI Core Index: 263.302e v 262.803 prior
- 08:30 (US) July Real Avg Hourly Earning Y/Y: No est v 1.5% prior; Real Avg Weekly Earnings Y/Y: No est v 1.2% prior
- 08:55 (US) Weekly Redbook LFL Sales data
- 09:00 (EU) Weekly ECB Forex Reserves
- 10:00 (MX) Mexico weekly International Reserve data
- 11:30 (US) Treasury to sell 52-Week Bills
- 16:30 (US) Weekly API Oil Inventories
All information provided by Trade The News (a product of Trade The News, Inc. "referred to as TTN hereafter") is for informational purposes only. Information provided is not meant as investment advice nor is it a recommendation to Buy or Sell securities. Although information is taken from sources deemed reliable, no guarantees or assurances can be made to the accuracy of any information provided. 1. Information can be inaccurate and/or incomplete 2. Information can be mistakenly re-released or be delayed, 3. Information may be incorrect, misread, misinterpreted or misunderstood 4. Human error is a business risk you are willing to assume 5. Technology can crash or be interrupted without notice 6. Trading decisions are the responsibility of traders, not those providing additional information. Trade The News is not liable (financial and/or non-financial) for any losses that may arise from any information provided by TTN. Trading securities involves a high degree of risk, and financial losses can and do occur on a regular basis and are part of the risk of trading and investing.
Analysis feed
---
Latest Forex Analysis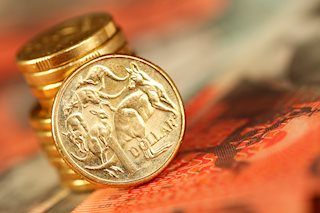 AUD/USD declines to 0.6830 during the initial Friday morning in Asia. The quote stretches losses made on Thursday as the second-tier Aussie data becomes the latest disappointment.
AUD/USD News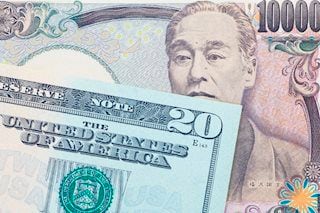 The USD/JPY is ending the day with modest losses, as despite encouraging words from US trade representatives, there's nothing new on a trade deal with China.
USD/JPY News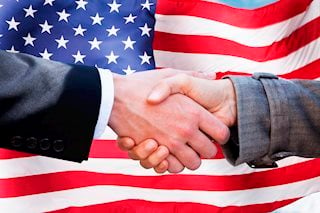 Non-farm payrolls are predicted to rise 180,000 in Nov following Oct's 128,000 increase. The unemployment rate is expected to be unchanged at 3.6%. Hourly earnings will gain 0.3% in Nov after October's 0.2% increase and annual earnings will be stable at 3.0%.
Read more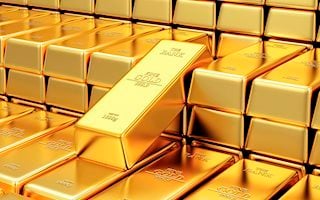 Gold fails to extend the previous day's recovery while trading near $1475/76 amid Friday's Asian session. That said, the yellow metal registers failures to close beyond 50-day EMA for the third consecutive day.
Gold News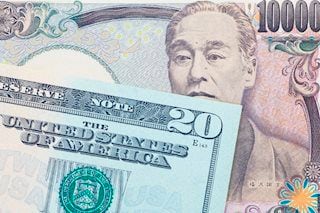 The USD/JPY is ending the day with modest losses, as despite encouraging words from US trade representatives, there's nothing new on a trade deal with China.
USD/JPY News
---