Financial Astrology For The Sucessful Investor And Trader
JUNE MARKETS
UP STARS/DOWN STARS
GOLDEN OPPORTUNITIES
QUOTES
ON THE WEB
LETTERS
RED MARKET ALERT 5/22-5/26 = Stocks close higher but Dow logs longest weekly losing streak since 2011
1. Next week will be watching if XI imposes June 1 tariffs (Down) or postpones until June meeting with Trump (Up)
2. YOU BET YOUR LIFE (SAVINGS) EPISODE THREE: HOW LOW IS LOW?
OUR RECOMMENDATION HAS BEEN TO RAISE CASH LEVELS, SELL INTO STRENGTH & LOCK IN PROFITS!
Specifically, we recommended selling at 2954 May 1 [Tops 2954.13] and, if covered, reselling 2945 SPX Friday May 3.
P1 2869 ACHIEVED
P2 2812 ACHIEVED
P3 2750? Perhaps we will see this upcoming test next week??
WHY MAY? In addition to astro indicators, five more potential EARTHLY reasons beyond the FOMC May meeting & subpar UBER IPO:
Future disappointing corporate earnings & forecasts (within a bifurcated stock market)
US/China Trade Negotiations may not come soon, and that would mean more market volatility
A classic "Sell in May and Go Away" (unlike last year)
Assorted geopolitical swan events e.g. China, [Iran, UK, Turkey, N Korea, etc.]
THE BIGGEST REASON IS THAT GIVEN MARKETS WERE AT RECORD LEVELS.
WE HAVE YET TO SEE ANY STRONG EARTHLY (OR HEAVENLY) REASON FOR MARKETS TO MOVE MUCH HIGHER AT THIS POINT IN TIME!
Proper Valuations:
DJIA > 25000
SP > 2750
US$ ~ 98
UBER < 42
TSLA < 200
OIL 54-60
IMHO "Improper" Valuations
US 10 Year Bond <2.50
TIPS > 113
COPPER < 3.20
BITCOIN > 6000
GOLD < 1370
SILVER < 18
TRADING NOTES: UPCOMING TRADER'S DIAPER DAYS
June 1 XI US Tariff Deadline
June 14 Trump Birthday
June 16 Astro: Jupiter Square Neptune
June 18/19 FOMC Meeting
June 21 Quadruple Witching Day & Summer Solstice
June 28/29 G20 Osaka Summit
JULY 2 ASTRO: TOTAL SOLAR ECLIPSE
FIRST EPISODE OF YOU BETCHA YOUR LIFE (SAVINGS):
Sell SP 2954, Sell 2945 and Sell? KACHING: Both Covered 2840!
SECOND EPISODE OF YOU BETCHA YOUR LIFE (SAVINGS):
Sell SP 2888, Sell 2880 and Sell? KACHING: 2812 STOP 2850 Buy Gold 1286, 1280
H1 2019 TRADING HEDGES:
Sell Oil 62.62 Buy Gold 1297 Cover Oil 60.62
Sell Oil 64.50 Buy Copper 2.92 Cover Oil 61.81
Sell Oil 64.88 Buy Gold 1279 Cover Oil 62.88
64K QUESTION:
Will the US/China Trade deal happen this May? In June? This summer?
We currently plan to ADJUST major shorts by/before June 5-14
HYDE PARK SOAPBOX: Here's the new China calculation for U.S. stock market investors
MARKERS DJIA SPX NASDAQ SILVER GOLD COPPER BONDS OIL BITCOIN
| 2018CLOSE | 23327 | 2506 | 6635 | 15.64 | 1281 | 2.63 | 2.65 | 45.41 | 3768 |
| --- | --- | --- | --- | --- | --- | --- | --- | --- | --- |
| 5/24/2019 | 2611 | 2831 | 7312 | 14.54 | 1284 | 2.70 | 2.32 | 59.02 | 8106 |
| PIVOTS | 25555 | 2825 | 7400 | 14.50 | 1280 | 2.67 | 2.35 | 60 | 8000 |
| SUPPORT | 25000? | 2800? | 7200 | 14.25 | 1260 | 2.66 | 2.35 | 58 | 6000 |
KEY DATES: MAY.28/29 JUNE 1, 5, 7, 14
DJIA: S1 25500 S2 25000 S3 24000 S4 23327
SPX: 2840 PIVOT S1 2825 S2 2800 S3 2750 R1 2850 R2 2880 R3 2900
NASDAQ: 7400 PIVOT
GOLD: S1 1280 S2 1260 S3 1250 R1 1300 R2 1310 R3 1325
SILVER: ?
OIL: 60 PIVOT 58 SUPPORT? 66 RESISTANCE
COPPER: STEADY ACCUMULATE: 2020 à3.50+
US 10 year WATCH
BITCOIN: 8000 PIVOT
2018 CLOSE: DJIA 23327 SPX 2506 & NASDAQ 6635
2017 CLOSE: DJIA 24719 SPX 2673 & NASDAQ 6903
2016 CLOSE: DJIA 19762 SPX 2238 & NASDAQ 5383
AFUND Fair Value: GOLD $1370
THINK TRADITIONAL SWISS AND PRESERVE CAPITAL: HEDGE AND PROTECT AGAINST DOWNSIDE RISK.
What-happens-when-you-buy-assets-journalists-warn-are-in-a-bubble
Stock selection is once again important. Like many others will be looking buying stocks sporting strong cash flows, sound balance sheets and growing dividends.
Actively managed portfolios are deservedly outperforming index funds in the current bifurcated markets.
3. We are forecasting June gold to be above $1300 and gold bugs to be happier this coming August!
We continue to recommend Maximum Allocation or fresh precious and base metal investments for the intermediate and long term, given that the precious metal sector and copper are obviously very undervalued!
With seasonal weakness waning and unfavorable astro gone in June, we advise patient precious metal investors to pay attention to stock selection and be prepared to add this JUNE/SUMMER 2019.
Gold remains cheap geopolitical crisis insurance.
For investors who cannot or will not buy the $US currency as well as investors who wish to safely and cheaply hedge their US$ exposure, ONLY GOLD IS AS GOOD AS GOLD!
Gold FV $1370 = Commodity FV: 1332 + Currency FV: 1380 + Inflation Metal FV:1368 + Crisis FV: 1400.
Gold/Silver ratio à 78 Silver FV $18.
INVESTORS: We plan to stay LONG into H2 2019 (recommending a precious metal sector hold rating and only occasional hedging, selling or profit taking).
We remain disinclined to short or sell until gold is overvalued e.g. $1400-1450. For silver our first selling numbers remain $20+.
4. "It is not difficult to envision a scenario where this Twitter tantrum turns into a fully-fledged bear market…. Valuations will need to be dropped. Skeletons may come out of the closet of many a once-highly valued tech unicorn."
incent Deluard, macro strategist, INTL FCStone
HW: You betcha!
"Investors are still coming to grips with the idea that we're going to be living with some kind of tariffs, and they definitely aren't pricing in 25% tariffs on all Chinese goods. So it's one step forward, two steps back because the market is still trying to figure out the impact of all this."
Carlos Dominguez, chief investment officer, Element Pointe Advisors
HW: I love to dance Tango!
"Continued weak global economic data and the lack of a specific date for the resumption of U.S.-China trade talks are clouding earnings visibility and weighing on risk appetite. Markets are pricing in the harsh reality that trade tension is more likely to linger than quickly be resolved, as had been the consensus expectation anchoring sentiment until late April."
Alec Young, managing director, FTSE Russell global markets research
HW: What me worry?
5. 'Godfather' of chart analysis says Wall Street shouldn't bet on stock-market records anytime soon
Tesla's demise could bring down the whole 'house of cards,' warns strategist
6. READER: You're giving excellent predictions. Other than weekly letter do you have any other services you provide like daily letter something like that?
HW: Yes, it is mostly commodity focused but some stocks trades. Currently the price is $10K annually but we plan to raise the price this Summer.
READER: I have SLV call options due in January 2021. The strike price is 15. SLV is 13.53.
I am still holding them at a loss of 41%. Not very smart to not have sold them, but I do expect that they will not be down soon or certainly may be positive and in the money at some point. Wishful thinking?? Or! Not??
HW: Given of our views of gold in June, August and the Fall I would HOLD!
READER: How low do we go? I think we go lower.
HW: While the bottom could be in and SPX 2800 a short term floor, it is a 50-50% we can see 2750 (or lower) ahead.
The Astrologers Fund (AFUND) is not a registered broker dealer, CTA or a registered investment advisor. Past performance does not ensure future results, and there is no assurance that any of the Astrologers Fund's recommendations achieve their investment objectives. The Astrologers Fund Inc. makes no claims concerning the validity of the information provided herein, and will not be held liable for any use thereof. If you are dissatisfied with the information found on this website, your sole and exclusive remedy is to discontinue use of the information. No information or opinion expressed here is a solicitation to buy or sell securities, bonds, futures or options. Opinions expressed are not recommendations for any particular investor to purchase or sell any particular security or financial instrument, or that any security or financial instrument is suitable for any particular investor. Each investor should determine whether a particular security or financial instrument is suitable based on the investor's individual investment objectives, other security holdings, financial situation and needs, and tax status. Past performance is not indicative of future results. Contact The Astrologers Fund, Inc. 310 Lexington Avenue Suite #3G, New York, N.Y. 10016 Email [email protected] 212 949 7275 [email protected]
Analysis feed
---
Latest Forex Analysis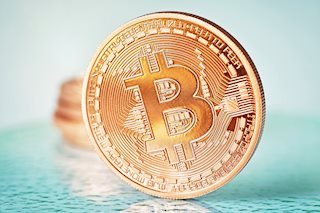 Bitcoin tried to regain market share and activated sales in the Altcoin segment. BTC/USD, ETH/USD and XRP/USD are looking for supports and a rebound to push them to new elative highs. The current compression on the XRP/USD chart could trigger an exploding movement.
Read more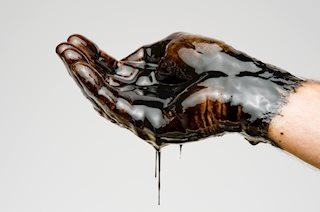 There has been quite the bounce in WTI since the EU session after some strong selling pressure during Thursday and overnight. Once again on Friday's session, the price has taken the USD 40 per barrel handle.
Oil News
---