Drahgi disappointed the market
Highlights:
Market Update: What a wild day! The ECB launched further QE but Drahgi disappointed the market with his comments causing a whipsaw in all markets. Then, we got a lot of headlines surrounding a potential partial deal with China that sent the markets up and then down (on denial from the White House). Nevertheless, the liquidity in the market is concerning at this juncture given that a meaningless headline can create such a massive movement in prices. Mr. Market is displaying his bipolar tendencies. The S&P 500 (IVV) was up 0.32% on the day. Interest rates finished the day at the 50 day moving average, up 4 basis points. Volatility dropped again, closing the day at 14.22. The dollar was also weaker, down -0.76%. The weakness in the dollar helped out gold and copper. However, crude oil fell -1.58%, pulling down the broad commodity index (DBC).
Economic Data: The big data release yesterday was the inflation rate. Inflation year over year is up 1.75%. That is down from 1.80% the month prior and continues to show the slowing trend in inflation and growth.
Dr. Copper: Copper rallied yesterday by 0.99%. Bullish sentiment, driven by a strong reversal in defensive asset classes and a back up in interest rates, has helped copper hold support and rally over the last couple of weeks. The trend is still negative; however, which is illustrated clearly by a downward sloping 200 day moving average. We would like to see copper break out to a positive trend to confirm the move up in equity markets. A sustainable rally would suggest a rebound in global economic activity. A breakdown would suggest that we have further downside for the global economy.
Emerging markets: Emerging markets were strong yesterday on the back of a weak US dollar. The EEM ETF rallied 0.72% and closed above the 200 day moving average. A breakout above the 44 zone would suggest further upside. Better yet, if emerging markets can break out against US stocks, demonstrating relative strength and leadership, it could signal significant upside in risk assets and reflationary trades
US Dollar: The US dollar remains in a positive trend despite pulling back over -0.72% yesterday. A major reversal in the US dollar would signal a potential inflation uptick and also confirm a reflationary rotation in asset markets. Right now, the movement of the past two weeks remains a counter trend move.
Dividend Growth: Dividend growth, like other defensive assets and factor exposures, has reversed over the last several sessions relative to the broad market. However, the trend remains positive and the ratio (VIG:SPY) is above its upward sloping 200 day moving average. Until the trend reverses and economic growth reverts back into an accelerating regime, defensive exposures like dividend growth remain overweight in our opinion.
Aerospace and Defense: The aerospace and defense sector was the strongest performing sector yesterday (XAR). The sector hit new highs and remains in a strong positive trend on an absolute and relative basis.
Breadth breakout: The percentage of stocks in the S&P 100 that are above their 200 day moving averages broke out to new intermediate term highs yesterday. This breakout is a confirmation of the move higher and has historically been a bullish sign. Market internals have been improving for the last several weeks. Now 78% of the companies in the S&P 100 are above their 200 day moving averages.
Small Cap Advance/Decline: The S&P 100 was not the only index with a positive breadth breakout. Small caps, the laggard of the last year, had a major breakout today in the advance/decline line. It broke to all-time highs. This is a positive divergence and could signal significant upside in small caps. Although we find this hard to fathom without a major reversal in economic growth, stranger things have happened. If economic growth improves, supporting a rotation to small caps, we could see significant upside in the small cap factor.
Futures Summary:
News from Bloomberg:
Joe Biden stood his ground in the third Democratic debate, attacking Elizabeth Warren and Bernie Sanders on their health care proposals and defending his public service record. All 10 candidates were unified in condemning President Trump, especially on trade, and the audience cheered Beto O'Rourke's pledge to confiscate automatic weapons. Here are our takeaways and a short quiz to test your knowledge of the campaign proposals.
Trump plans to unveil tax cuts for the middle class in the next year, but Congress probably won't play ball. Tax legislation must originate in the House and it's unlikely to back any reduction that may hand the president a victory in an election year. The administration already decided against lowering the tax on capital gains and Steven Mnuchin told CNBC it has also put off the idea of a payroll tax cut.
Another sign trade tensions may be easing: China added U.S. soybeans and pork to its list of goods exempt from new tariffs, Xinhua reported. Talks with Washington are planned in coming weeks and today's news follows a notice from the U.S. Soybean Export Council saying China probably bought about 15 cargoes of the beans yesterday.
Credit Suisse raised its rating on U.S. stocks and global financials, even as UBS and Deutsche Bank lower their holdings due to economic growth concerns. Renewed prospects of a U.S.-China trade deal, diminishing political risk in Italy and the U.K., and additional stimulus measures by central banks around the world suggests equity markets will benefit, CIO Michael Strobaek said.
U.S. equity futures rose with Asian stocks and European peers edged higher as shares globally headed for a third weekly gain thanks to easing trade fears and a new round of central bank stimulus. Treasury yields climbed and the dollar fell. Oil was little changed.
WealthShield is a division of Emerald Investment Partners, an SEC Registered Investment Advisor. Advisory services are only offered to clients or prospective clients where WealthShield and it's representatives are properly licensed or exempt from licensure. Past performance is no guarantee of future returns. Investing involves risk and possible loss of principal capital. No advice may be rendered by WealthShield unless a client service agreement is in place. Before investing, consider your investment objectives and WealthShield's charges and expenses.
Analysis feed
---
Latest Forex Analysis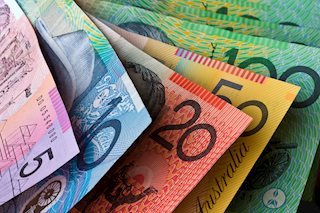 AUD/USD stays on the front-foot while taking rounds to 0.6845 amid the initial Asian session on Friday. The pair recently reacted to the preliminary readings of the Commonwealth Bank (CBA) PMI details for January.
AUD/USD News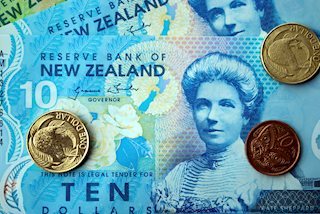 NZD/USD pops near the weekly high of 0.6625, before stepping back to 0.6620, after New Zealand's fourth quarter (Q4) CPI data pleased kiwi buyers during the early Friday. Trade headlines, preliminary Markit PMIs will be in focus.
NZD/USD News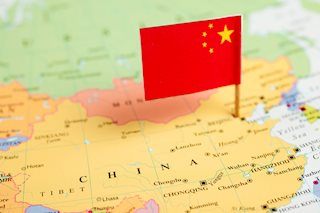 Currencies sold off sharply today as the coronavirus virus spreads to new countries. China may be aggressively trying to contain the virus but the respite should be brief as more cases will be reported before it all peaks.
Read more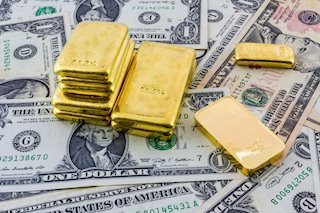 Gold stays modestly changed from Thursday's close while taking rounds to $1,562.5 during Friday's Asian session. The bullion recently benefited from the market's risk-off sentiment amid fears emanating from China and trade headlines.
Gold News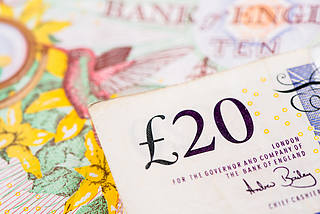 GBP/USD is trading around 1.31, off the highs. Coronavirus headlines are sending traders to the safety of the US dollar. Speculation about the next BOE move is rife.
GBP/USD News
---