Delay in the China trade deal
What to Worry About Today: Delay in the China trade deal.
Trump said we'll have information about the trade deal in 3-4 weeks. Mnuchin said an April summit is not possible because the calendar is already full. The WSJ reported China is agreeing to some of the intellectual property demands of the US.
We don't buy any of it. Trump is not known for patience and forbearance. We already had two postponements of the deadline so this is really a third. And the calendar is full for April? You can bet Trump will find plenty of time to play golf. As for vague promises about China refraining from property theft and the like, actions speak louder than words.
Something is going wrong here and the Trump gang can't admit it. In a normal presidency, setbacks and obstacles would be handled quietly behind the scenes. The public would never know about it. But the Trump presidency is hardly normal and considering the track record of incompetence and mismanagement, we almost certainly have to lay blame at the US' door.
It's possible China is so insulted by the US side—heaven only knows what the US negotiators are saying in one-to-one meetings—that China is delaying specifically to make Trump look weak or provoke him into something, like condemnation from the Europeans. China getting Europe in its side would be a major victory for China and doubly difficult with the Huawei issue still cooking. Trump won't care because he doesn't have a big picture view of how US soft power works, but presidents to come will inherit a heavy burden.
We've written before (and it's not a crackpot opinion) that the details of the deal don't matter to Trump. He's going to lie about the details to his base, anyway. He just wants to fulfill a campaign promise and doesn't care about actual outcomes. So, Chinese delay is Chinese victory. For the moment, anyway. The absence of a deal will continue to suppress the global economy and animal spirits.
Outlook:
Today we get Feb industrial and manufacturing output, the Empire State index, and the preliminary University of Michigan consumer sentiment survey. We are likely to see improvements in each of these or at least not any downside surprises. We are to a certain extent watching paint dry.
We also get the Baker Hughes rig count and the Treasury report on capital flows. Ditto.
Nature abhors a vacuum… we need data, aka trader food. With less doubt about Brexit and the US-China trade deal festering under a rock, we can expect all kinds of invented stories to fill the gap. One of them comes from Capital Economics, not part of the tinfoil hat brigade, suggesting that the ECB may re-launch its QE program next year. We may think it should, but opposition is huge. The only way that happens is if the US goes first and the Fed cuts, and even then the ECB would delay and delay some more. Past is not always prologue but habits die hard. Having said that, we do get a new ECB chief next year.
As for the Fed cutting, not a chance, or rather only a small one. According to the CME FedWatch, the probability is 74% that by the Dec 2019 meeting, rates will still be the same. The probability of a 25 bp cut is 24%. See the chart.
For the Fed to cut, it would need to see a serious drop in inflation. Even if we were to get that, if oil keeps itself up in the stratosphere, it would be hard for the Fed to cut. Yes, central banks like to pretend that because they can't control oil prices, oil prices need to be excluded—excluded from core statistical metrics, okay, but not excluded from consideration.
The same amount of activity is going on, it's just not showing enough change to hang our hats on. Unless and until something Bad happens, the dollar doesn't get a safe-haven boost. Something Bad could be the 27 members of the EU telling the UK to go away, no postponement, or China disclosing it won't sign the Trump deal, or Trump saying he won't sign the China deal, and seventeen other things, including terrorism and US crazy political stuff. We are inclined to see a stronger dollar against the yen but a weaker dollar against the pound and euro. For the moment. We would cut speculative positions to the bone…. Something is coming. Something always does.
Tidbit: It's bad form to quote at length, even giving full credit, but here is something from John Authers at the FT that is irresistible. "… I am thoroughly fed up with Brexit. It has become a national humiliation. So let me try to sum up what is going on with reference to British cultural exports that I can still feel good about.
"There are shades of Lewis Carroll in the government's actions this week. As old friend James Mackintosh of the Wall Street Journal put it, the government recommended voting against its own motion — and lost. That was Wednesday. On Thursday, the People's Vote campaign, which exists for the sole purpose of holding a second referendum on Brexit, recommended voting against a people's vote. It won. Then MPs voted, by a narrow majority, to deny themselves various votes next week. To quote Mackintosh, 'It's up there with Dali doing 'Wonderland.'
"Alternatively, Parliament is channeling its inner Monty Python. Prime Minister Theresa May has learned much from the black knight in 'Monty Python and the Holy Grail.' Despite two enormous historic defeats, she is determined to bring her withdrawal agreement to the House of Commons a third time. Perhaps she thinks it is but a scratch. Meanwhile, the rude French soldier in the same movie provided a model for Britain's interlocutors in the European Union.
"As the Labour Party dances in anguish around possible alternatives it is channeling the People's Front of Judaea from "Monty Python's Life of Brian." If anyone had asked what the EU had ever done for Britain, it is possible someone would have pointed out that it had helped to bring peace to Northern Ireland. The Conservatives at times seem to be borrowing ideas from the upper-class twit of the year."
---
This is an excerpt from "The Rockefeller Morning Briefing," which is far larger (about 10 pages). The Briefing has been published every day for over 25 years and represents experienced analysis and insight. The report offers deep background and is not intended to guide FX trading. Rockefeller produces other reports (in spot and futures) for trading purposes.
To get a free trial, please write to [email protected] and you will be added to the mailing list..
This morning FX briefing is an information service, not a trading system. All trade recommendations are included in the afternoon report.
Analysis feed
---
Latest Forex Analysis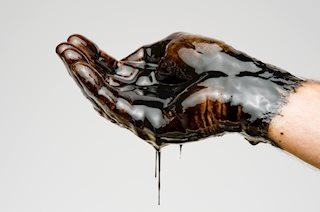 WTI recovers from an intraday low of $32.60. A two-week-old support-turned-resistance on buyers' radars. Multiple supports will question the sellers below $31.80.
Oil News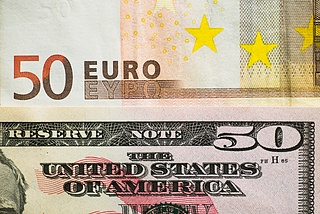 EUR/USD dips as lingering US-China tensions bode well for the US dollar. Technical indicators suggest scope for a re-test of the lower end of the multi-week trading range. Deeper losses may remain elusive if the German IFO numbers beat estimates.
EUR/USD News
---