Colonial Pipeline situation continues to develop
Asia Market Update: Asia generally tracks declines on Wall St, HK TECH index drops over 4%; China released 2020 census; Japan earnings remain in focus; Colonial Pipeline situation continues to develop.
General trend
- Asian markets extended losses after the mostly lower opens; US equity FUTs continued to move lower led by Nasdaq.
- Tech has lagged in Asia after the Nasdaq declined by over 2.5%.
- Mining shares trade generally lower after gains on prior session; China Iron Ore FUTs drop over 3.5%.
- Nikkei dropped >3% after opening lower by ~1% [Panasonic drops over 6% after issuing results/guidance, weighs on Topix Electric Appliances index; Softbank Group declines over 6%].
- Japan earnings remain in focus [Nissan, Sharp, Takeda, Subaru, SUMCO, Kobe Steel and Mitsubishi Motors are due to report today; Toyota Motor reports on Wed (May 12th) ].
- Hang Seng TECH index drops over 4% [Meituan extends decline amid regulatory concerns; Tencent drops over 3%].
- Shanghai Composite has pared declines [IT and Consumer Discretionary indices lag; Consumer Staples index rises].
- S&P ASX 200 moved lower by over 1% after the flat open [Energy and Resources indices underperform].
- NZD lags during Asia.
- Australia budget statement to be released at 9:30 GMT.
- MSCI May Semi-Annual Index Review announcement scheduled for May 11.
- Companies due to report during the NY morning include Aramark, Hanesbrands, International Game Technology, Kornit Digital, Palantir, Perrigo.
Headlines/Economic data
Australia/New Zealand
- ASX 200 opened 0.0%.
- BLD.AU Rejects A$6.50/shr offer from Seven Group Holdings, it is opportunistic and undervalues the company.
- (AU) Australia sells A$100M in 2050 Indexed Bonds, avg yield 0.3107%; bid to cover 3.60x.
- (AU) Australia total weekly payroll jobs change for Apr 10-24th: +0.4% v -1.8% prior; Wages +0.3% v -3.1% prior.
Japan
- Nikkei 225 opened -0.9%.
- (JP) Japan Governors notes that a Nationwide state of emergency should not be ruled out – Press.
- (JP) Bank of Japan (BOJ) Summary of Opinions from April: Japan could see huge pent up demand in services once pandemic subsidies as households accumulate savings, deposits.
- (JP) Japan Cabinet approval rating -9ppt to 35% - NHK poll.
- (JP) Japan Mar Household Spending M/M: 7.2% v +2.4% prior; Y/Y: +6.2% v 1.6%e (1st y/y gain in 4-months).
- (JP) Japan MoF sells ¥2.6T v ¥2.6T indicated in 0.1% 10-year JGBs; avg yield 0.0720% v 0.1230% prior; bid to cover: 3.04x v 3.5x prior (btc lowest since 2015).
Korea
- Kospi opened -0.3%.
- (KR) South Korea May 1-10 Imports Y/Y: 51.5% v 14.8% prior; Exports Y/Y: 81.2% v 24.8% prior.
- 017670.KR Reports Q1 (KRW) Net 466B v 405B y/y; Op 307B v 258B y/y; Rev 4.78T v 4.45T y/y; to complete spin-off of non telecom units within this year.
China/Hong Kong
- Hang Seng opened -1.1%; Shanghai Composite opened -0.6%.
- (CN) CHINA APR CPI M/M: -0.3% V -0.2%E; Y/Y: 0.9% V 1.0%E, Pork prices Y/Y: -21.4% v -18.4% prior.
- (CN) China PBOC sets Yuan reference rate: 6.4254 v 6.4425 prior (Strongest fix since June 19 2018).
- (CN) China Sec Journal: Analysts expect CNY to rise against USD in the short term.
- (HK) American Chamber of Commerce (AmCham): China and US should reduce unproductive rhetoric and ringfence issues of national security, they need to rebuild mechanisms for communication - annual white paper.
- (CN) China PBOC Open Market Operation (OMO): Injects CNY10B in 7-day reverse repos v CNY10B in 7-day reverse repos prior; Net inject CNY10B v Net inject CNY10B prior.
- (CN) China releases 2020 census: Total population 1.412B v 1.4005B y/y; Total population increased 5.38% from 2010-2020 v 5.84% from 2000-2010.
- (CN) China State Planner (NDRC): Will extend VAT concessions, particularly those targeted to small companies and raise the eligibility threshold to monthly sales of CNY150K (prior CNY100K) – press.
- (CN) Shanghai Consumer council orders Meituan and Pinduoduo to protect consumer rights.
Other
- (TW) Taiwan President Tsai said to request trade talks with the EU – Press.
- 2610.TW New COVID rules to cut freight capacity by 10% due to quarantining of pilots.
North America
- AAPL Foxconn iPhone production at India factory is down >50%; cites rise in COVID cases among co's Indian workforce; Co. has implemented a no-entry ban at its Tamil Nadu plant until late May - financial press.
- (US) Colonial pipeline is now manually operating pipeline segment from North Carolina through Maryland.
- (US) Colonial Pipline CEO: Warns of fuel shortages in the east coast due to hack of pipeline.
- (US) FDA expands Emergency Use Authorization (EUA) for BNT162b2, Pfizer-BioNTech vaccine, to include adolescents 12 through 15 years of age (as expected).
- OXY Reports Q1 -$0.15 v -$0.33e, Rev $5.48B v $4.92Be.
- WYNN Reports Q1 -$2.41 v -$2.00e, Rev $725.8M v $760Me.
- BRKS Reports Q2 $0.61 v $0.51e, Rev $286.6M v $272Me; Guides ahead of cons.
Europe
- (DE) ECB's Schnabel (Germany): Inflation in Germany could exceed 3% this year but ECB will look through such fluctuations.
- (UK) UK said to be seeking to institution restrictions on bulk purchases of real estate by Summer time – Press.
- (UK) Apr BRC Sales LFL Y/Y: 39.6% v 20.3% prior.
- (DE) Germany expects to receive €18B more in tax revenue than previously foretasted through 2025 - German press.
Levels as of 01:15ET
- Hang Seng -1.9%; Shanghai Composite +0.2%; Kospi -1.4%; Nikkei225 -3.2%; ASX 200 -1.1%.
- Equity Futures: S&P500 -0.5%; Nasdaq100 -0.8%, Dax -0.5%; FTSE100 -1.3%.
- EUR 1.2149-1.2126; JPY 108.98-108.78; AUD 0.7845-0.7822; NZD 0.7277-0.7252.
- Commodity Futures: Gold -0.0% at $1,836/oz; Crude Oil -0.9% at $64.33/brl; Copper +1.1% at $4.74/lb.
All information provided by Trade The News (a product of Trade The News, Inc. "referred to as TTN hereafter") is for informational purposes only. Information provided is not meant as investment advice nor is it a recommendation to Buy or Sell securities. Although information is taken from sources deemed reliable, no guarantees or assurances can be made to the accuracy of any information provided. 1. Information can be inaccurate and/or incomplete 2. Information can be mistakenly re-released or be delayed, 3. Information may be incorrect, misread, misinterpreted or misunderstood 4. Human error is a business risk you are willing to assume 5. Technology can crash or be interrupted without notice 6. Trading decisions are the responsibility of traders, not those providing additional information. Trade The News is not liable (financial and/or non-financial) for any losses that may arise from any information provided by TTN. Trading securities involves a high degree of risk, and financial losses can and do occur on a regular basis and are part of the risk of trading and investing.
Feed news
---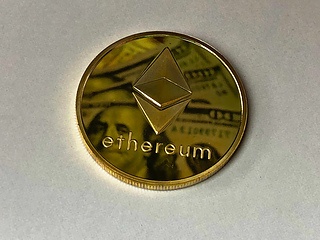 Ethereum price seems prime to revisit $3,000. Although ETH faces resistance at $2,300, the upswing seems imminent. A downswing below $2,000 could invalidate the bullish thesis.
Read more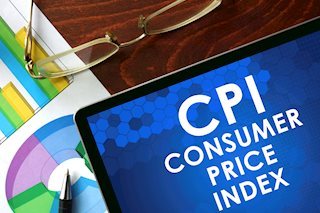 Americans are seeing the fastest price increases since their seventh-graders were born as inflation builds into the US economy from the disruptions of the pandemic lockdowns. Core CPI at 3.8% is the steepest gain in 29 years.
Read more
---