Cocoa: Ghana will no longer export cocoa to Switzerland
Fundamental outlook
Ghana is Switzerland's biggest trading partner in sub-Saharan Africa having produced about 812 thousand tons of cocoa bean in 2018/2019.
The Coffee Cocoa Council (CCC) and the Ghana Cocoa Board (Cocobod) in a statement said the two of the world's top chocolate sellers were not paying the living income differential (LID).
Ghana has moved towards processing its cocoa. The world and Switzerland will experience a massive shortage since Ghana is responsible for about 45% of the world's cocoa.
The chart below shows Cocoa the public would assume after such an announcement that we would see an increase in the price of Cocoa but that is not what we are seeing at the moment.
We foresee more downside pressure to around 2480.4 and 2465.4 before we see a move higher above 2702.3. 2480.4 is also the 61.8 Fibonacci retracement level of our previous impulsive move higher.
The current count has us in a corrective zigzag expecting lower levels despite the fundamentals which came out. Ideal entry points would be on a break of wave (b) targeting 2702.3.
No key news events to look out for this week.
Res: 2597.8; 2616.2; 2661.3.
Sup: 2500.0: 2465.4; 2400.0.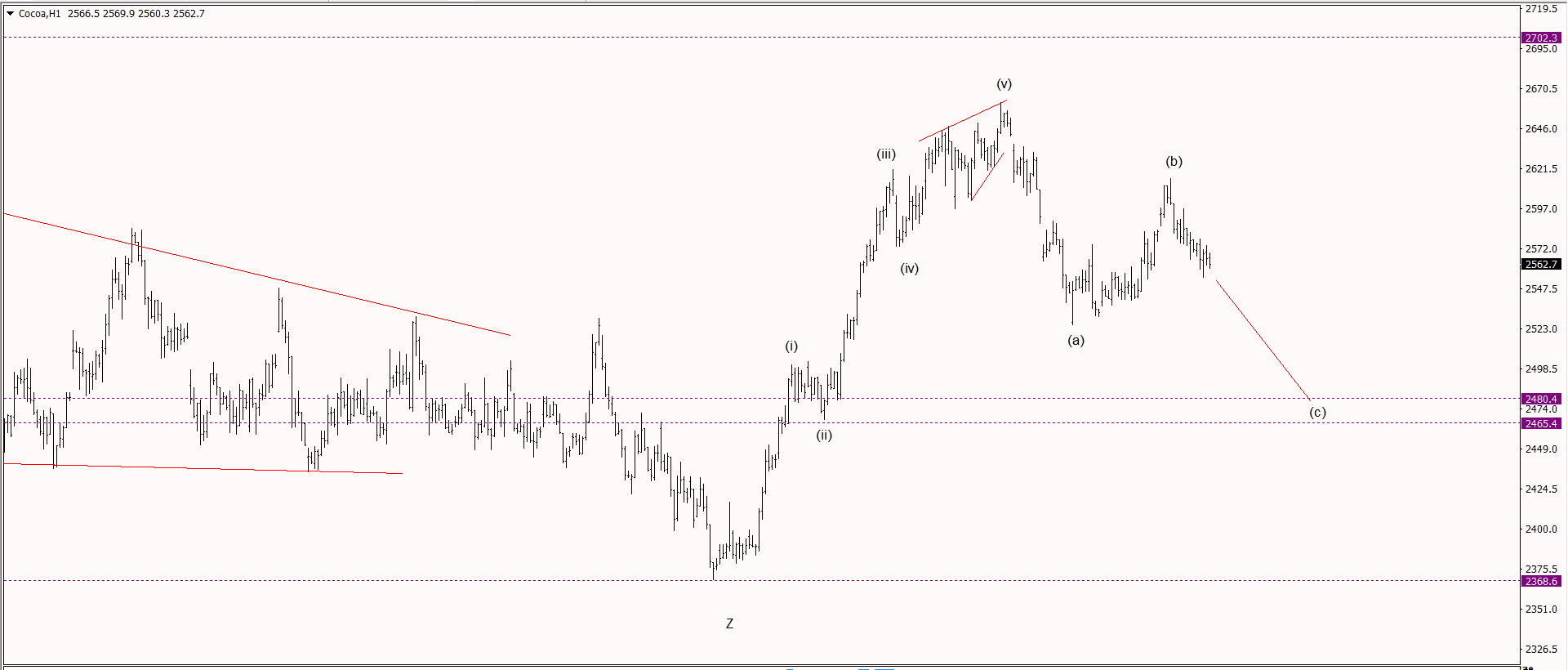 None of the material published constitutes a trading recommendation of any particular security, portfolio of securities or investment strategy. This should not be taken as personal advice concerning nature, potential, value or suitability of any particular security, portfolio of securities, investment strategy or other matter. Past performance does not guarantee future results.
Feed news
---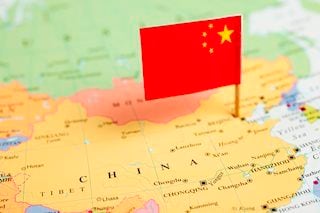 A few months after the cryptocurrency mining ban in China, the country issued another update last week, reiterating that digital assets are banned and crypto exchanges are prohibited.
Read more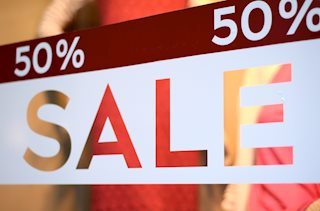 The US consumer belied predictions that a slowing economy would cut into Retail Sales in August. Instead of falling 0.8% as forecast, sales jumped 0.7%. Sales outside of the production crippled auto sector were even stronger.
Read more
---