China does not set numerical GDP target at NPC
Asia Market Update: Asian indices weighed down by US declines and political concerns related to HK; Hang Seng drops over 5.5%; China does not set numerical GDP target at NPC; BOJ disclosed details of new lending program, Alibaba to report later today.
General Trend:
- Property, energy and financial firms are among the biggest losers in Hong Kong; China Parliament plans to propose national security bill regarding Hong Kong at annual session (Chinese press)
- China NPC expected to vote on Hong Kong National Security Law on Thursday, May 28th
Highlights of China's NPC Statement: Will not issue numerical growth target for 2020; Affirms Monetary Policy stance; Guiding money supply significantly higher y/y; Budget Deficit Target >3.6% GDP v 2.8% y/y; To proactively expand active investment; Will work with US to implement Phase 1 of trade deal; To establish sound legal system for national security in Hong Kong.
- Fitch became the second major ratings agency to cut Australia's AAA rating outlook to Negative
- India Central Bank cut rates by 40bps (unscheduled move)
Headlines/Economic Data
Australia/New Zealand
- ASX 200 opened +0.1%
- (AU) Fitch cuts Australia sovereign Outlook to Negative from Stable, Affirms AAA rating; cites impact of coronavirus pandemic on economy and public finances
- (AU) Australia Treasury: JobKeeper Program expected to cost A$70B v A$130B prior; revises number of employees on Jobkeeper subsidy to 2.9M from 6.5M previous; Review found 1000 businesses made errors in JobKeeper Applications
- (AU) Australia sells A$2.0B v A$2.0B indicated in 0.25% 2024 bonds, avg yield 0.3576%, bid to cover 4.6X
- (AU) Australia to sell A$5B of treasury bonds next week; A$25B by June 30th; No new Syndication sales until after June; Total gross bond issuance for 2019/20 to be A$130B.
- (NZ) New Zealand Q1 Retail Sales ex-inflation Q/Q: -0.7% v -1.5%e (largest decline in 8 years)
- (NZ) New Zealand Fin Min Robertson: Helicopter money being discussed, but not on a level on details of how it will function; Keen to making sure fiscal policy remains with the Government, not central bank
- (NZ) Reserve Bank of New Zealand (RBNZ) Gov Orr: Reiterates more QE is the next option if additional stimulus is needed
- (NZ) Reserve Bank of New Zealand (RBNZ) buys NZ$450M v NZ$450M prior in government bonds as part of QE (NZ$450M sought)
- (NZ) Reserve Bank of New Zealand (RBNZ): Will seek to purchase NZ$1.18B in government bonds next week vs NZ$1.35B prior
China/Hong Kong
- Shanghai Composite opened -0.2%, Hang Seng -2.2%
- (CN) China Finance Ministry: To extend fiscal subsidies for new energy cars until end-2022, to extend coverage of unemployment insurance
- (CN) China Parliament plans to propose national security bill regarding Hong Kong at annual session - Chinese press
- (HK) China Hong Kong Security bill to allow China to establish an agency in Hong Kong to safeguard national security
- (CN) Pres Trump: US will address 'very strongly' any China crackdown in Hong Kong
- (CN) State Dept statement: Beijing's recent statements on potential national security legislation regarding Hong Kong undermines China's commitments and obligations
- (CN) China warns of 'countermeasures' over US coronavirus sanctions threat – AFP
- (CN) US Senate Majority Leader McConnell (R-KY): Further China crackdown on Hong Kong will intensify US Senate interest on re-examining US-China relationship
- (US) Sen Hawley (R-MO): to offer Senate resolution which condemns China's Hong Kong security law
- (CN) USDA and USTR announce additional progress in implementation of agriculture-related parts of US-China Phase 1 trade deal
- (US) White House econ adviser Kudlow: China commodity purchases are lagging a bit due to the current market; China has every intent to implement the deal; Lighthizer and I spoke with China's Liu He recently
- (CN) China National Health Commission Coronavirus Update for May 20th: 4 additional cases (2 imported v 1 prior) v 2 prior
- (CN) China PBOC sets Yuan reference rate: 7.0939 v 7.0868 prior
- (CN) China PBoC Open Market Operation (OMO): Skips Reserve Repo Operations for the 34th consecutive session; Net CNY0B v CNY0B prior
- (CN) China Ministry of Finance (MOF) sells 50-year bonds avg yield 3.73% v 3.60% expected (3.8418% prior); bid to cover 1.8x v 2.1x prior
Japan
- Nikkei 225 opened +0.2%
- *(JP) BANK OF JAPAN (BOJ) ANNOUNCES DETAILS OF MEASURES TO FUND BANKING SECTOR AT UNSCHEDULED MEETING: the new fund-provisioning measure is equal to about ¥30.0T; Left interest rate policy and JGB buying unchanged (as expected)
- *(JP) JAPAN APR NATIONAL CPI Y/Y: +0.1% V 0.2%E; CPI EX-FRESH FOOD (CORE) Y/Y: -0.2% V -0.1%E (First drop since Dec 2016)
- (JP) Japan PM Abe: Could life the State of Emergency for Tokyo on Monday, May 25th if current trend continues
Korea
- Kospi opened +0.2%
- (KR) South Korea confirms 20 additional coronavirus cases; 0 Additional deaths
- (KR) South Korea Vice Fin Min reiterates country may see worst economic decline in Q2 - Local press
- (KR) South Korea Ruling Party: Seeking KRW40T in 3rd extra budget [in line with prior speculation]
Other Asia
- (IN) INDIA CENTRAL BANK (RBI) CUTS REPURCHASE RATE BY 40BPS TO 4.00% - intra-policy move; Cuts Reverse Repo Rate by 40bps to 3.35%
North America
- (US) Treasury Sec Mnuchin: there is a strong chance we will need a new stimulus bill
- (US) Senate Majority Leader McConnell (R-KY): Highly likely there will be another rescue package; Important to incentivize people to return to work - Fox interview
- (US) Fed Total Balance Sheet Size as of May 20th: $7.09T (record) v $6.98T w/w; Net portfolio holdings of Corporate Credit Facility: $1.8B v $305M prior; Paycheck Protection Program Liquidity Facility: $45.1B v $40.6B prior
- (US) SEMI Apr North America-based Manufacturers of Semi Equipment Billings: $2.26B, +2.2% m/m and +17.2% y/y; April billings of North America-based semiconductor equipment manufacturers reflect healthy equipment demand
Europe
- (UK) UK PM Johnson: Reported to want to limit reliance on China for vital medical supplies and other strategic imports after the coronavirus pandemic - UK Press
- (UK) UK May Prelim GfK Consumer Confidence: -34 v -33 prior (Lowest since Feb 2009)
- (SA) Saudi Arabia reported to quarantine banknotes and metal coins- Local press
Levels as of 1:20 ET
- Nikkei 225, -1%, ASX 200 -1%, Hang Seng -5.5%; Shanghai Composite -1.9%; Kospi -1.7%
- Equity Futures: S&P500 -0.7%; Nasdaq100 -0.7%, Dax -1%; FTSE100 -1.1%
- EUR 1.0953-1.0927 ; JPY 107.76-107.43; AUD 0.6578-0.6527 ;NZD 0.6131-0.6092
- Gold +0.3% at $1,727/oz; Crude Oil -5.6% at $32.02/brl; Copper -1.1% at $2.397/lb
All information provided by Trade The News (a product of Trade The News, Inc. "referred to as TTN hereafter") is for informational purposes only. Information provided is not meant as investment advice nor is it a recommendation to Buy or Sell securities. Although information is taken from sources deemed reliable, no guarantees or assurances can be made to the accuracy of any information provided. 1. Information can be inaccurate and/or incomplete 2. Information can be mistakenly re-released or be delayed, 3. Information may be incorrect, misread, misinterpreted or misunderstood 4. Human error is a business risk you are willing to assume 5. Technology can crash or be interrupted without notice 6. Trading decisions are the responsibility of traders, not those providing additional information. Trade The News is not liable (financial and/or non-financial) for any losses that may arise from any information provided by TTN. Trading securities involves a high degree of risk, and financial losses can and do occur on a regular basis and are part of the risk of trading and investing.
Analysis feed
---
Latest Forex Analysis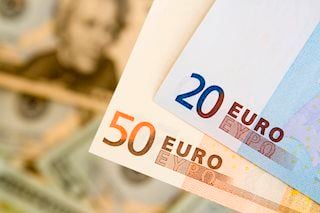 EUR/USD is trading well above 1.1050, hitting new 8-week highs. US data was mixed with a ray of light coming from continuing claims. Hopes about the EU Fund and reopenings trump Sino-American relations.
EUR/USD News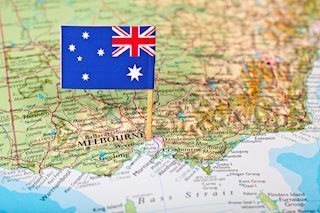 After spending most of the day within positive levels, US indexes turned south ahead of the close, dragging the Aussie alongside. AUD/USD still up for the day in the 0.6630 price zone.
AUD/USD News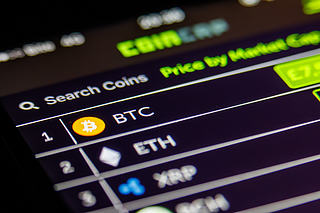 One of the world's largest investment banks, Goldman Sachs, announced a conference for its clients entitled "Implications of Current Inflation, Gold and Bitcoin Policies"
Read more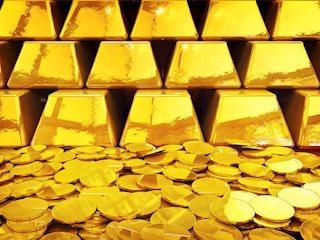 After bouncing from the 1690/1700 price zone XAU/USD is stalling below the 1730 resistance and the 50 SMA on the four chart. The picture is mixed as it seems the metal is challenging a tough resistance near the 1730 level.
Gold News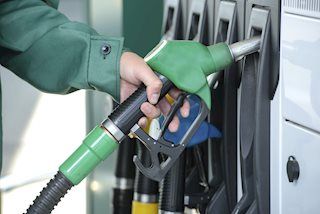 WTI crude oil prices have appreciated more than 5% on Thursday to reach $34 and approach two-month highs. Investors' optimism about an increase of gasoline demand and speculation of an OPEC+ deal to extend output cuts are driving crude prices higher.
Oil News
---